Boston is famous for its rich history, cultural landmarks, and world-class academic institutions. However, it's not just the historic sites and prestigious universities that draw visitors to Boston.
The city is also home to a thriving craft beer scene and has many unique and wonderful breweries scattered throughout its neighborhoods.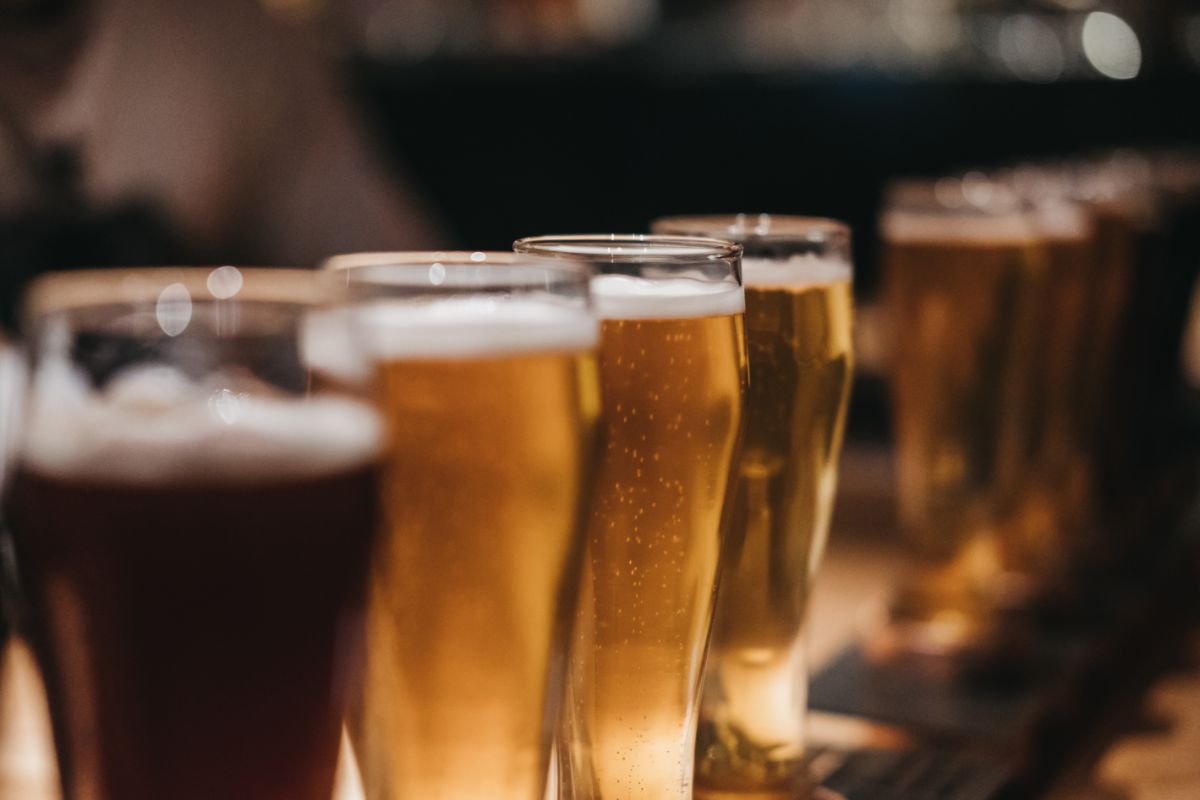 Whether you're a local or just visiting, exploring Boston's breweries is an excellent way to experience the city's vibrant culture and community.
From traditional lagers and ales to experimental brews and seasonal specialties, Boston's breweries offer a diverse range of flavors and styles to satisfy any beer lover.
In this article, we'll take a closer look at the 8 best breweries in Boston that you should try today(see also: 7 Best Breckenridge Breweries To Try Today).
Each of these breweries has its unique character and distinct brewing style, making them must-visit destinations for any beer enthusiast.
So grab a drink, sit back, and let's explore the best breweries Boston has to offer!
This brewery was founded in 2012 and in recent years has gained a reputation for brewing a wide range of delicious beers.
They have a great selection of IPAs to choose from as well as a series of delicious lite beers and these are available all year round.
The brewery also specializes in limited releases that you will wish were more permanent.
The taproom in Everett is open every day and is conveniently located in the Fermentation District alongside several other breweries and distilleries.
Make a stop at Lovejoy Wharf in Boston to visit another Night Shift Brewery location where a restaurant and brewery are open seven days a week.
We highly recommend the Lovejoy Wharf location. You'll not only get to try some delicious beers (see also: 12 Delicious Canadian Beers To Try Today)and food, but the restaurant has wonderful views of Boston Harbor and the Zakim Bridge.
You may even be able to sneak a peek at the fully operational innovation brewery that they have on-site.
Aeronaut has three different locations you can visit across Somerville, Everett, and Allston.
The latter of these is a summertime beer garden, but the first two are taprooms that are open all year round. All three offer fun events, including live music most weekends.
This brewery has a reputation for not only brewing the classics, but also a range of unique flavors that have to be tasted to be believed.
Try the pina colada IPA for a mix of flavors and ideas that will stick with you for a long time!
The taprooms also serve a delicious menu of Venezuelan food for you to choose from.
Be careful with the opening times, however, as they can differ from site to site and the Everett site is currently closed on Mondays and Tuesdays.
This is one of the new breweries in Boston but that doesn't mean that it isn't worth trying.
The brewery has two taprooms that you can choose from with the first located in the Broadway area and the second in the Cambridge Crossing area.
Both are open seven days a week and are open to midnight from Tuesday through Saturday.
The Broadway taproom also has a coffee house so if you want to try something other than beer (or are with a designated driver) there is plenty to choose from!
Lamplighter's range of beers are all beautifully packaged with artwork that you're sure to love. The taprooms are fun to visit thanks to the artful decor and complimentary bar snacks!
They also host live music, trivia nights, and several events that support the local community and businesses. You can relax on the patio or in the bright lights of the main room.
This is one of the older independent breweries in Boston as it has over 30 years of brewing experience.
It's located in Boston's Seaport, making it an ideal place to relax with a delicious beer after a day of exploring.
The Seaport location has both a brewery and a beer hall for you to enjoy and there are seasonal events held throughout the year.
You can pick from a variety of draft beers and canned drinks and Harpoon regularly introduces limited-edition drinks as well. If you're lucky, you may be able to catch their collaboration beers with Dunkin' Donuts!
This is also one of the few breweries in Boston that offers a tour of the brewery itself.
For only $5 a person, you can have a 30-minute guided tasting that also includes a walkthrough of the brewery and an introduction to the original tasting room.
Although tickets can be purchased on the day, they are first come first served so booking ahead is highly recommended.
The main brewery (see also: 7 Unmissable Maine Breweries You Need To Check Out)for this company is actually based in Canton, MA but the brewery has several locations in Boston that are worth a visit.
You can enjoy what they have to offer at the three-level brewpub in Fort Point or a seasonal bar in Fenway, but our favorite is the seasonal beer garden located on the Greenway.
The beer garden is open Wednesday through Sunday and offers not only draft beers and other forms of alcohol but has live performances and a food service.
It's a family-friendly space too so feel free to bring the kids and the dog.
If you are able to get to Canton (and it's only a short drive from Boston so this is easily managed) the Trillium brewery is well worth a visit.
They don't do organized tours at the moment, but it has an open plan structure that allows visitors to see the tap rooms and there are always knowledgeable staff present to answer questions.
Located on Shrewsbury Street in Worcester, the Redemption Rock Brewery is a relaxed space that has something for everyone.
The taproom has both indoor and outdoor seating and is decorated with art produced by local artists. There are regular events to enjoy such as live music, trivia nights, and fundraisers.
The taproom also has a calmer vibe when events aren't happening and provides a wide range of board games for guests to enjoy as they sample the drinks offered.
You can also bring your own games if the ones provided aren't to your tastes! Both the indoor and outdoor spaces are family-friendly so feel free to bring your kids or even your dog.
Of course, the brewery has a great range of beers to try(see also: 8 Best Boise Breweries To Try Today).
They have both draft beers and bottled options and have a mix of permanent IPAs and seasonal specials. You can enjoy a variety of food, soft drinks, and cafe drinks too.
This is a small brewery that is run by a Bostonian couple. It's located in Roslindale Square and is relatively new to the Boston brewing scene as it opened only a few short months before the Covid-19 pandemic hit.
The taproom and beer garden is open Tuesday through Sunday but do check the opening times as they change daily.
The brewery has a smaller offering of drinks than some others on this list but the drinks they do offer are delicious. You can find both permanent beers and seasonal specials.
The brewery doesn't offer food but does allow food to be purchased off-site and consumed in the taproom or beer garden.
Regular events are held throughout the year that vary greatly from live music to yoga classes!
This interestingly named brewery can be found on Main Street in Reading. It's open seven days a week with a variety of opening times so make sure you check the details before you visit.
There are a wide range of drinks available on both draft and as cans. Most of the beers are available in a variety of different sizes and you can also sample a variety in the offered flights.
Some of the more interesting offerings include 1 in 44, an IPA milkshake with a blue raspberry flavor.
Hopothercary Ales has one of the best food menus of any brewery on this list so it's a great choice if you want to enjoy a delicious dinner with your drinks.
Final Thoughts
In this article, we listed the 8 best Boston breweries that you should try today (see also: Ten Best Asheville Breweries To Try Today)(see also: Nine Best Albuquerque Breweries To Try Today). All of the breweries offer their own unique menu of beers but the flavors can vary greatly from brewery to brewery.
Some of the best drinks are seasonal offerings so we highly recommend checking the menus before you choose your brewery (see also: 5 Unmissable Santa Barbara Breweries You Need To Check Out)of choice!
Some of the breweries are family friendly so you can bring the kids and your beloved dog as you enjoy some of the best IPAs that Massachusetts has to offer.
You may also have the opportunity for a brewery tour in some cases.
Latest posts by Rees Vaughn
(see all)