North Carolina is a vacation in itself. With endless things to do, places to eat, and sights to see, you can spend the entire summer walking through the national parks.
However, there is one city in particular that you simply have to visit. Durham.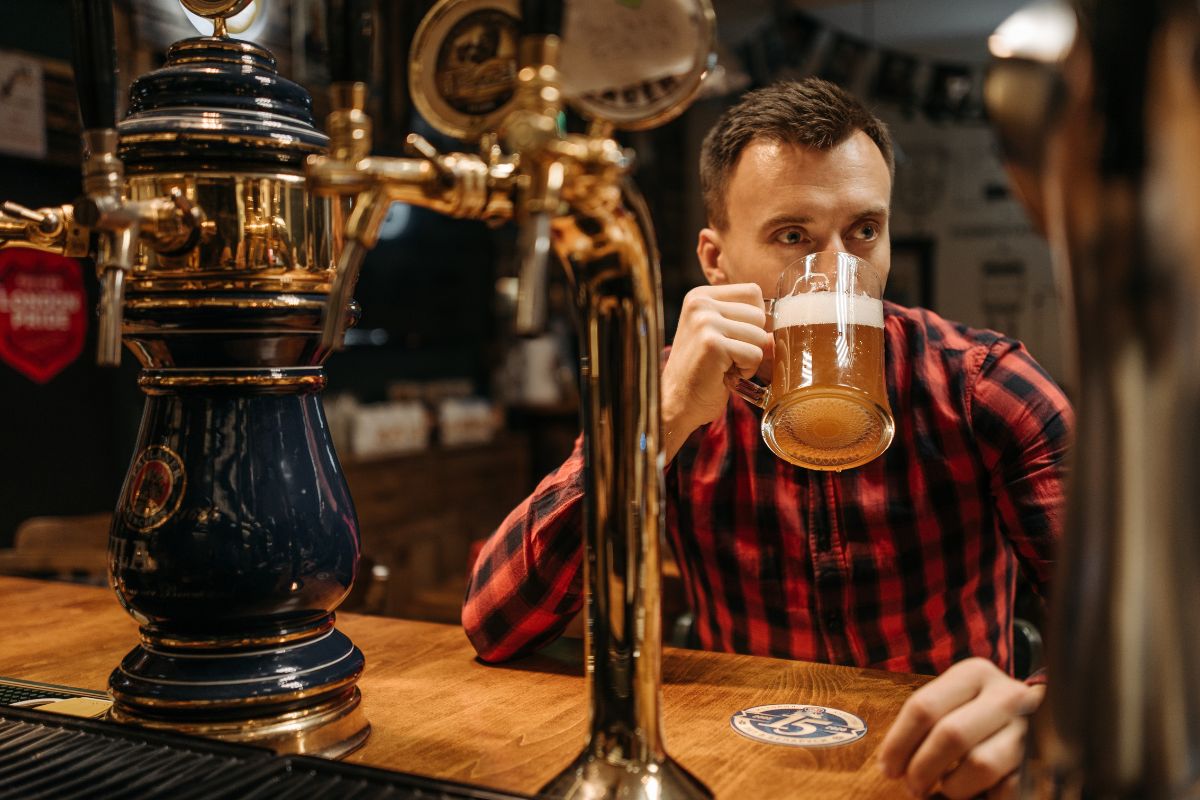 Durham is known as the City of Medicine but that's not why you must go. Durham has some of the most incredible breweries in North Carolina that are going to blow your mind.
These breweries are traditional, modern, and everything in between.
Not sure where to start?
Below are 6 unmissable Durham breweries that you need(see also: 7 Unmissable Maine Breweries You Need To Check Out) to visit.
Whether you are an alcohol enthusiast or want to learn more about the processes of brewing beer, wine, and spirits then you have to keep reading!
If you want to know for certain that your beer is created using local ingredients from local businesses, then you have to check out Fullsteam Brewery(see also: 10 Unmissable Grand Rapids Breweries You Need To Check Out).
They work hard to bring attention to the farm and food traditions of the American South.
Fullsteam Brewery is dedicated to working in alliance with the Southern Beer Economy which means they are helping to stimulate growth in the agricultural industry within the South of America.
Now, their mission may be serious but their beer is certainly not. It is fun, creative, and truly delicious. One of their most popular beers is the Rocket Science IPA.
A traditional American IPA made with Durham-based Epiphany Craft Malt's malt, which has a zesty bitterness and a solid malt foundation. This IPA is light, fresh, and perfect for enjoying with any meal.
Need a little pick me up to get you through the day? Coffee Is For Closers is the perfect Iced Coffee Porter to get you up and running.
Cold-brewed at Fullsteam, this smooth, semi-sweet porter is made with locally sourced coffee. Toasted malts and golden oats are included in the beer's grain bill to soften the mouthfeel.
Make sure to check out one of their two tap rooms located in downtown Durham and Boxyard RTP.
Here you can relax and enjoy delicious food and taste some of their incredible creations before checking out the next sight on your list.
Ponysaurus Brewing is rather new to the beer industry having only opened its doors in 2015. But they have quickly become a favorite in the state of North Carolina.
Located in downtown Durham, you are right in the middle of the city and are sure to find adventure.
The brewery began in an attic above The Cookery in Durham with the intention of making great-tasting beers that everyone can enjoy.
Altbier is one of their most popular beers. It is a classic German beer that takes you back to the 13th century. This medium-bodied, slightly malty ale is wholly authentically German thanks to German malt and hops.
You'll be raising your glass to cheerily exclaim, "PROST!" when this seasonal beer, with flavors of caramel and toasted grain, is consumed.
If you prefer something more familiar then you will want to try their American Blonde Ale. It is a light, floral beer with honey for sweetness and a sourdough fragrance.
This crisp blonde ale maintains its straightforward nature with flavors of bread dough and lemon peel and a touch of herbal acidity.
Many locals and visitors head to the brewery and relax on the wide lawn out front. Perfect for catching up with friends, romantic date nights, or having a picnic with the family.
On the more gloomy days, head inside to their Taproom for a delicious pizza and to taste some of their unique beers.
Scheduling a brewery visit into your traveling plans is easily done with Durty Bull Brewing Company.
Located just a half mile from the city center and a block away from Central Park, perfect for a pit stop before heading off to see more of the city of Durham.
Depending on the time you visit, Durty Bull offers nice IPAs, Porters, and other varieties in addition to its focus on barrel-aged and sour beers. Go for a Fill in the (Blanc), Hurts, Donut? or whatever else takes your fancy.
The brewery offers free tours, yes free, of their 15-barrel production brewery on the 1st and 3rd Friday of every month. These tours take place at 7 pm and give you the inside scoop on how their delicious beers taste so good.
For those looking to take a load off, the Taproom is the perfect place to relax after a long day.
Play some old-school console games, beat your friends at Simpsons pinball, or sit back and savor every sip of the crisp beer you choose.
Durty Bull is also a hub of socializing and events.
With love music taking place every Saturday and other events during the week, there is something for everyone to enjoy while tasting one of the incredible beers at Durty Bull Brewing Company.
Hi-Wire brewery is no stranger to the craft beer brewing scene. Their journey began in 2013 in the heart of Ashville before expanding to Durham in 2018. Now, it is a staple for the community.
Hi-Wire offers more than just beer and somewhere to chill out for an hour after work. They offer an experience with every beer you buy.
Hi-Wire Durham is not your typical brewery; it has 24 taps, full-size shuffleboard courts, soccer pool tables, table tennis, and more.
Wild ales and barrel-aged sours are constantly being experimented with, and the tap list is constantly shifting.
Along with 20 unique taps of Hi-Wire beer, there is also wine and draft cider on tap for those who are looking to switch it up or just don't enjoy the heaviness of beer.
When your belly starts to rumble and food is required, order from a neighboring restaurant, Cugino Forno, and have it delivered right to your table, or bring in your own snacks to enjoy.
And there is no need to find someone to watch your dog as Hi-Wire Brewing is pet friendly. It is one of the best places to chill out, catch up with friends, and make some unforgettable memories.
Starpoint Brewing began in 2012 operating out of a small garage. However, the brewery gained popularity quickly and in 2017 rented a shared space with Beer Study Bottle Shop in Durham.
The Durham brewery, as well as bottle stores, taverns, and eateries in the Triangle and down the North Carolina coast, all have Starpoint beers on tap.
One of their original beers is still one of their most popular. Hipster or Hobo? Is an American Pale Ale and it does exactly what it says on the can.
It has a low bitterness with a gorgeous honey malt that adds flavor and sweetness. It has a wide range of hops and malts that make it rich, refreshing, and delicious.
A stroll around the bottle shop, a talk at one of the many tables, or a drink between games in the arcade are all ideal activities at Starpoint.
Although that combo is fantastic, beer is the most crucial element and at Starpoint, you get nothing but the best.
Starpoint Brewing also donates to a range of foundations and charities with a strong presence in the community around them.
The Durham location of Bull City Ciderworks was founded by two men from Lexington. Their cider bar in Durham is unquestionably deserving of this list, even though almost all of their production takes place in the country of red slaw.
They are located in downtown Durham next to Wine Feed. Here, they are ready to welcome you to their home of excitement, fun, and refreshing cider.
Bull City has a classic apple cider that is there when you feel the choice to be overwhelming. But when you are feeling adventurous you have plenty to choose from.
Cherry Tart is their most popular cider that is perfect for any time of year. Or if you want to go even more out there, try some of their seasonal ciders such as Cranpappy which uses fresh cranberries, or the Hemp Hop.
This brewery is not afraid to experiment with ingredients and flavors to find something unique for you to try.
Enjoy a new cider every time you head to the bar and enjoy games, live music, and other forms of entertainment to keep you occupied.
Final Thoughts
Finding a brewery in Durham is a rather easy task. Simply head to downtown Durham and take your pick. However, finding the best brewery to visit may seem overwhelming.
Above are 6 unmissable breweries in Durham that you need to check (see also: 5 Unmissable Tampa Breweries You Need To Check Out)out. Offering more than beer, these breweries are a staple in the community and are perfect for relaxing, tasting, and making memories.
Whether you take a tour of the brewery or grab a table at their taprooms and make your way through their beers and ciders. Just make sure to grab something to eat while you are there!
Latest posts by Rees Vaughn
(see all)