It can get pretty hot in Albuquerque so you should know where the best breweries are to quench your thirst and maybe enjoy some delicious offerings from a nearby food truck.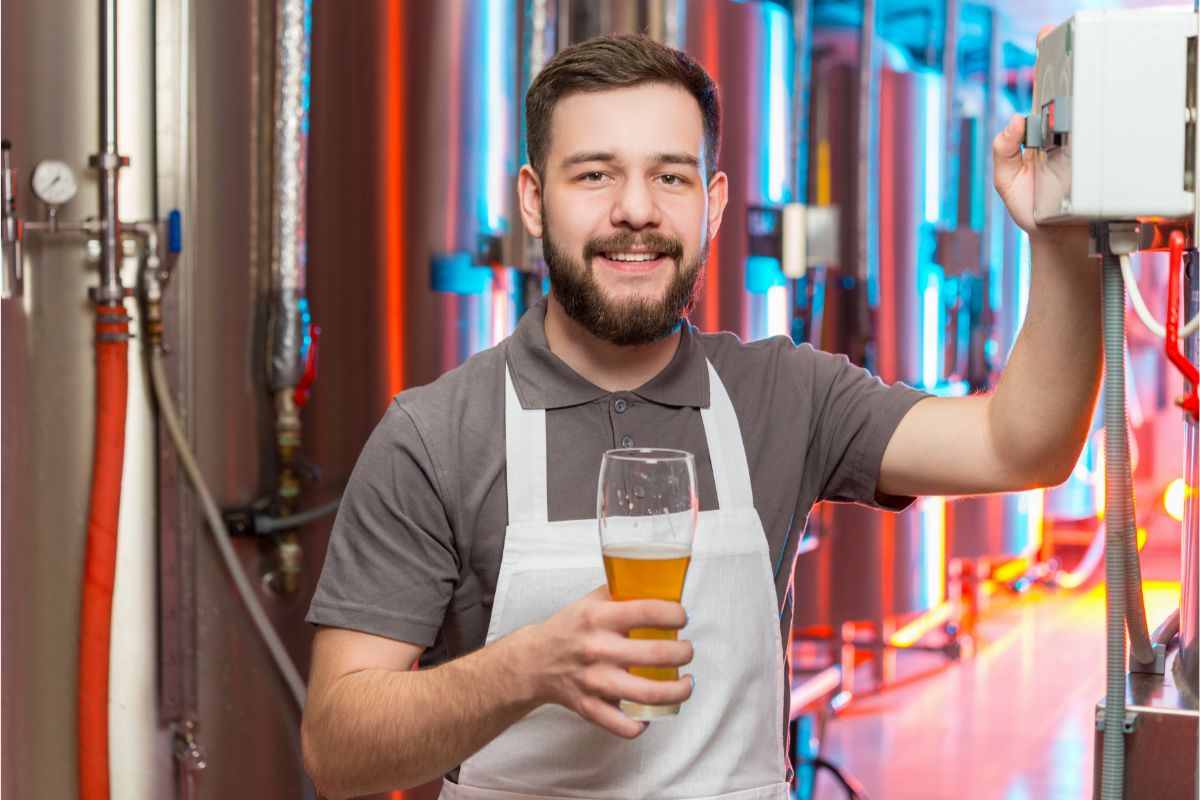 There are many to choose from in Albuquerque where much of the best beer in New Mexico exists with a range of exclusive beers that are produced on-site that you will not find in a grocery store.
Some breweries offer tasting sessions and you may be able to go on a free brewery tour with a few of these breweries too.
You could even spend the entire afternoon and night in a single brewery as many will offer entertainment in the form of live music as well as in-house food and pop-up food trucks.
In this guide, we will detail nine of the best Albuquerque breweries to try today(see also: 10 Best Atlanta Breweries To Try Today)(see also: 10 Best Cincinnati Breweries To Try Today).
1. Bow & Arrow Brewing Co.
2. La Cumbre Brewing
3. Bombs Away Beer Company
4. Santa Fe Brewing Company
5. Rio Bravo Brewing Company
6. Marble Brewery
7. Red Door Brewing Company
8. Gravity Bound Brewing Company
9. Nexus Brewing
Address: 608 McKnight Avenue NW, Albuquerque
Missy Begay and Shayla Sheppard have certainly built something special with Bombs Away Beer Company. There's a combination of local flavors and ingredients yet their appeal goes further than that, much further.
If you want to try some especially complex beer, look towards their Easy Cactus, a Mexican-style dark lager that should be top of your list. Then there are hazy IPAs, sours, pilsners, and lagers to go for too, as well as daily food trucks and their Rambler taproom to enjoy.
Address: 3313 Girard NE, Albuquerque
Likely the very best craft brewery in the city, La Cumbre Brewery consistently receives awards for its beers. A lot of that is down to the dedication to reaching the peak of the science of their brewing.
Visitors can sample the reasons why the brewery receives so many awards yet also have a great time with live music at the weekends.
Try the Elevated IPA as a prime example of their exceptional offerings as a Great American Beer Festival gold medal winner. Then get comfortable in their taproom, the game room, and grab something from a food truck while you are at it.
Address: 98201 Acoma Road SE, Albuquerque
In the Skyline Heights Neighborhood you should be able to find Bombs Away Beer Company, and you will be thankful that you did. Their beer menu is one of the most extensive in the city, probably even the state of New Mexico.
From DIPAs to hazy IPAs, pale ales, dry stouts, porters, even blackcurrant sours, and amber ales.
For their more experimental offerings, try their Dunkelweizen, All Clear! Apple Beer, Willie Pete Wit Belgian wit beer, or Ten Seconds To Helles, which is a German-style Helles as you would expect.
Their food menu is decidedly more concise yet still covers most bases. There's a Frito Pie, pretzels, hot dogs, chili dogs, and even panini sandwiches.
Take the time to enjoy their beer and food yet also the surroundings of handcrafted furniture and comfortable decor which is all down to the owner's dedication.
Address: 3600 Cutler Avenue NE #1, Albuquerque
Few breweries have their own hop farm but then few Albuquerque breweries are quite like Santa Fe Brewing Company. This is a brewery that has a large outreach as they partner with local businesses and have a sustainable brewing project.
Its legacy is huge in the local area but goes further as they have tended to dominate awards and are seen as one of the most original breweries in the state having operated since 1988.
There is a huge range of beers to sample, from easy drinkers to West Coast IPAs, hazy IPAs, and Mexican-style lagers.
Address: 1912 2nd Street NW, Albuquerque
Rio Bravo Brewing Company comes with an official certification as a 'New Mexico True' company, partly because it is owned by local natives; Randy and Denise Baker.
The building itself is well worth visiting as it has been remodeled from the building that Firestone Company had abandoned several years before.
That warehouse is now the base for their taproom and Scratch Kitchen which means a large bar that comes with table dining.
As well as enjoying a tasty beer, you could be watching a live band, a soccer match, or even attending a wedding such is how their event space can be used.
Address: 9904 Montgomery Boulevard NE, Albuquerque
Marble Brewery is where you go for bold flavored beer and there are plenty of those to choose from. They even have separate categories for small batches, seasonal offerings, and their classics range so you may want to make more than one visit.
You can find their classic beers in stores yet there are award winners in there like Double White, a 2014 GABF Gold Winner no less. Even their Pilsner came away with the GABF Bronze Medal in 2017.
Some beers are only available for a limited time, that may include their exceptional Alpha Acid Trip series or a Pink Lemonade Lager that is well worth looking out for.
Address: 509 Cental Avenue NW, Albuquerque
Red Door Brewing Company is one of the city's newest breweries yet has quickly become a favorite. A lot of that appeal is down to how welcoming the atmosphere is so guests can relax in comfort.
They can also find solace in the beer menu which makes Red Door a destination in itself and one you may strive to make a repeat visit to.
Since opening up in 2014, the brewery's five founders have created some of the best craft beers in the city. Their year-round offerings include a crystal clear blonde ale, a soda-esque vanilla cream ale, a New England IPA, a West Coast IPA, even an Irish red ale. You could even go wild with their unhinged, gluten-free cider.
Address: 816 3rd Street NW, Albuquerque
Cameron Frigon founded Gravity Bound Brewing Company with his brother, Chris, to help support the local community. Gravity Bound are well known for their classic styles yet go even further with their flavor profiles.
Each beer batch is brewed on their manual and electric five barrel system so you can expect some time-honored consistency from whichever beer you go for.
That includes their hazy IPA, Quick Take, which was a 2022 New Mexico IPA Challenge Winner as well as goses, imperial stouts, DIPAs, pilsners, and lagers.
Address: 4730 Pan American Fwy NE, Albuquerque
If you like some barbecue with your beer then Nexus Brewing is the place to go. That's all down to Ken Carson who began with a single taproom and expanded to provide his barbecue to the masses.
That passion for delicious flavors makes its way into the beer too as you can expect heady Imperial Stouts and Scotch Ales.
Sup them while you enjoy some of the best New Mexican Soul Food like Nachos, Mama's Beans And Rice, or Cajun Chicken Chicharrones.
Final Thoughts
While the beer scene in Albuquerque may not be as renowned as the one in Portland or Austin, it is still worth making a trip out to New Mexico for.
The climate in the state typically means that you should want to sup on a cold beer while enjoying the sunshine, even some tasty offerings from a food truck. That's why several of Albuquerque's breweries are well worth visiting.
Some of the taprooms have such extensive beer menus that you could easily while away the hours into the evening with friends. The city is so well-served by breweries that you could find your new favorite beer and then want to take a few cans home with you.
Take the time to get to know the history behind the breweries too as many have been created by passionate beer-makers who are only just getting started.
Frequently Asked Questions
How would Someone Describe The Beer Scene In Albuquerque?
Albuquerque's beer scene is both diverse and vibrant with a range of different breweries, each unique in their own way.

There are several award-winning breweries to try and plenty of variety in their offerings. That should include IPAs, bold sours, and refreshing pilsners.
Is Albuquerque's Beer Scene Relatively New?
Beer has been popular in Albuquerque yet the beer scene is decidedly new. You can even say that it found its form as recently as 2008. That's the year when the oldest brewery in the city was founded, which was Marble Brewery.

However, the Spanish influence prevails with the beer scene, as it does with many aspects of the city. You can expect to find a combination of Spanish, Native American, and even Mexican influences in the beer.
Latest posts by Rees Vaughn
(see all)