Boise, Idaho may not be the first place that comes to mind when thinking about craft beer, but this city has a thriving and dynamic brewery scene that is well worth exploring.
With a wide variety of breweries to choose from, ranging from cozy neighborhood spots to bustling downtown hangouts, there is something for every taste and preference.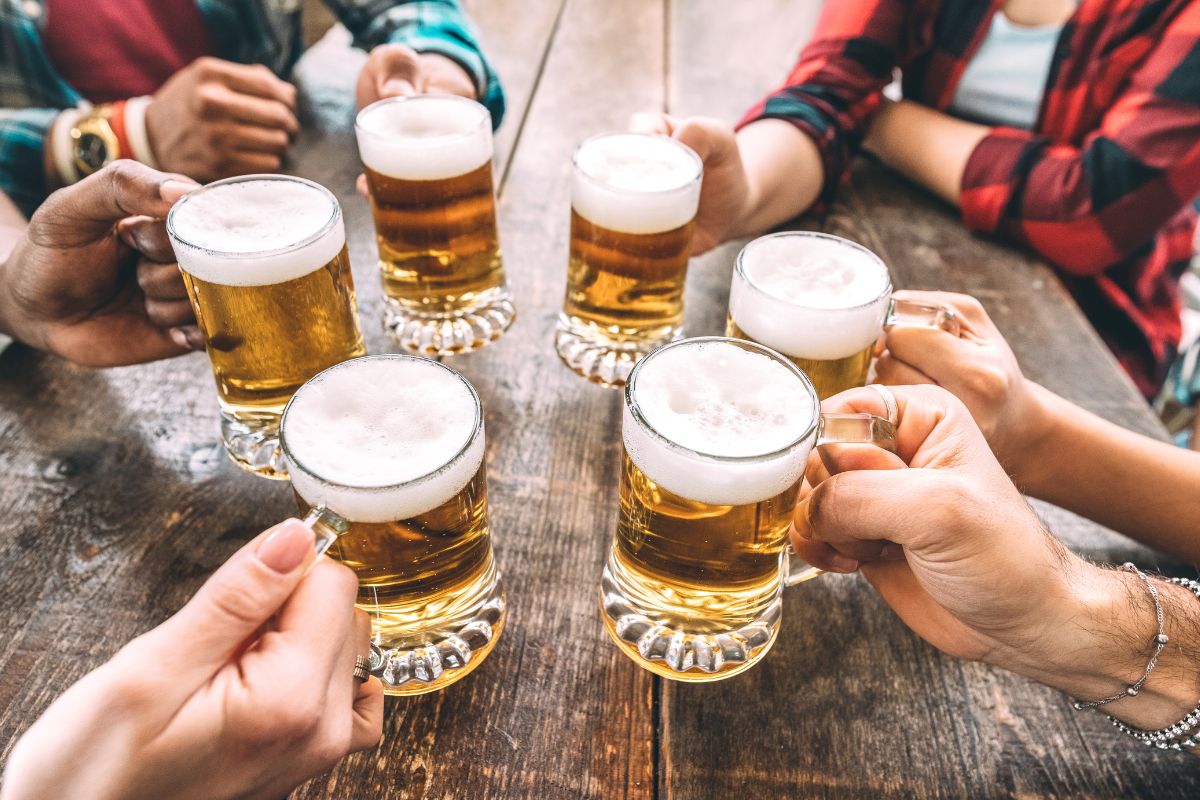 Finding these breweries isn't always easy, however. This is especially true if you're only passing through Boise as part of a vacation or business trip.
Knowing which taprooms to visit and which have the best IPAs isn't always easy to research.
That's why in this article, we will introduce you to some of the best breweries in Boise that you simply can't miss.
Whether you are a local looking to try something new or a visitor seeking the best beer Boise has to offer, this guide will help you discover the most exciting and innovative breweries in town.
Located in the downtown area of Boise, this is an easy brewery to visit and find. It's open seven days a week from 12 pm to 10 pm so you will have plenty of opportunities to visit as well.
It's a community-owned brewery and has a taproom that is suitable for small groups to hang out and try (see also: 8 Best Birmingham Breweries To Try Today)the beers that are on offer.
At the time of writing this article, the taproom does not serve food but is in the process of adding a kitchen so you'll soon be able to enjoy some hot food on-site with your beer.
The main selling point of Boise Brewing is, of course, the offered beers.
They have a range of permanent beers and seasonal ones so we recommend checking the full range to see which appeals to you.
Check out the Snowboarder Porter and its hints of chocolate, coffee, and caramel!
This is one of the most well-known and respected independent breweries in all of Idaho and is a must if you're looking for a brewery in Boise.
It's centrally located on South Pioneer Street and is open seven days a week.
The taproom doesn't have the facility to reserve tables but it does have plenty of seats available both indoors and in the outdoor beer garden.
There is a pub-style menu available for anyone who wants some food with their beer, however, this operates on shorter opening hours than the bar.
Payette Brewing has a great selection of different beers and IPAs to choose from. The permanent range is pretty deep and there is a great selection of seasonal and limited drinks to choose from as well.
This is one of the newer breweries in Boise and you'll find it out in the Garden City area of the city. It's a pretty large facility as well and you'll find plenty of seats both inside and outside.
The Powderhaus taproom doesn't offer any food so expect the full focus to be on the beer. There are usually food trucks outside, however, so if you are a little peckish, you will be able to find something to eat.
The taproom regularly holds events such as live music on Friday and Saturday and Sunday often has a Brunch and Bluegrass event.
Many of the beers offered by Powderhaus Brewery are alpine-inspired and they use locally sourced ingredients and flavors.
One of the regular favorites is the Hot Haus beer and this is for all lovers of jalapeno. You can enjoy a variety of seasonal beers as well.
The brewery is most well-known for its Sofa King family of IPAs and no matter how you like your beer, there will be something in that range for you.
Cloud 9 Brewery is one of the more interesting and unique breweries that you will find in Boise. It's a nanobrewery and doesn't produce as much beer as most of the other breweries on this list.
The nanopub attached to the brewery has a very interesting policy when it comes to its beers.
It only brews in very small batches and instead of having a static menu, whenever a batch of beer has been fully drunk, it is changed to a different beer.
The brewery only has six permanent beers and instead changes the rest whenever its stock is exhausted. This means that you can go to the nanopub frequently and always have a different lineup of beers to choose from.
As the beers change so frequently, it is impossible to recommend any particular brew.
We highly recommend checking out the Cloud 9 Brewery and seeing what they offer for yourself. There is a decent food menu available that uses locally sourced ingredients as well.
You'll find this brewhouse on the north side of the city. Make sure you check the opening hours as depending on the time of year, it may be closed for a couple of days each week.
One of the busiest days for the brewhouse is Wednesdays as they run special offers and have live music each week.
It's a great location for anyone that wants some delicious food with their beers. It's very much a community brewery and is the oldest microbrewery in Boise as it was originally established in 1992.
As for the beers available, you will be spoiled for choice. They have several great options that are permanently on tap as well as a range of rotating beers.
If you want to sample a number of Highlands Hollow's beers, we recommend that you try out their Build a Flight option where you can sample four, five, or nine beers for the equivalent of $1 each.
That sounds like a great deal to us!
There are two different locations in the city that you can choose from when it comes to Barbarian Brewing.
They have a beer bar located downtown and a brewery and taproom in the Garden City area of Boise. The two locations have different opening times so make sure you check them before you visit.
Both locations have plenty of indoor and outdoor seating.
They both are dog friendly but the beer bar does not allow minors on the premises so if you want to take your kids, you should head to the Garden City location instead.
Food is available at both courtesy of some food trucks and they also both have entertainment ranging from trivia nights to live music.
The beer menu at both locations is wide-ranging. They have over 20 different beers on tap at all times and these regularly change. You can sample any six beers as part of a flight for $18.
Many of the drinks are mixed with delicious fruity flavors so there is sure to be something for everyone. The two locations also have a great selection of mocktails if you want to avoid any alcohol.
This is a small brewery that is family-run. It's located in one of the old Boise Firehouses so it's in a wonderful location.
It's open from Monday through Saturday with different opening times throughout the week. The brewery regularly has a range of fun events for you to enjoy including live music and seasonal events. 
Many of the beers are made with locally sourced ingredients such as the Idaho Potato Ale which is made with Idaho Russet Potatoes.
The brewery has several permanent beers that are available all year round as well as many seasonal and specialty beers.
You can also enjoy a variety of ciders and wines both from Bear Island Brewing and guest breweries.
This is another brewery that has a couple of locations in the city. One is in Garden City and the other is downtown on Idaho Street.
Both locations are dog and kid-friendly so you can bring the entire family with you. The taprooms are open seven days a week with the opening hours changing throughout.
The drinks on tap at the two locations are different so you can get two different experiences from the same brewery.
They have a great range of light, medium, and dark beers as well as some wines and ciders. Both locations have food trucks onsite and regularly hold live music events.
Final Thoughts
In this article, we listed the eight best Boise breweries to try today(see also: 8 Best Boulder Breweries To Try Today).
All of the breweries we chose are independent breweries that take great pride in their range of beers so no matter what type of beer is your favorite, you're sure to find it in Boise.
Many of the breweries offer live entertainment and food and many are friendly towards dogs and kids as well.
Hopefully, this article has proven that Boise is a wonderful city for craft beers and unique brews. We hope you enjoy your time in Boise!
Latest posts by Rees Vaughn
(see all)