We love Santa Barbara, don't you? From its beautiful beaches and magnificent architecture, there's a treasure around every corner just waiting to be discovered.
Whether you're in the center of the city or exploring the outskirts, you're sure to come across a few breweries on your way, too.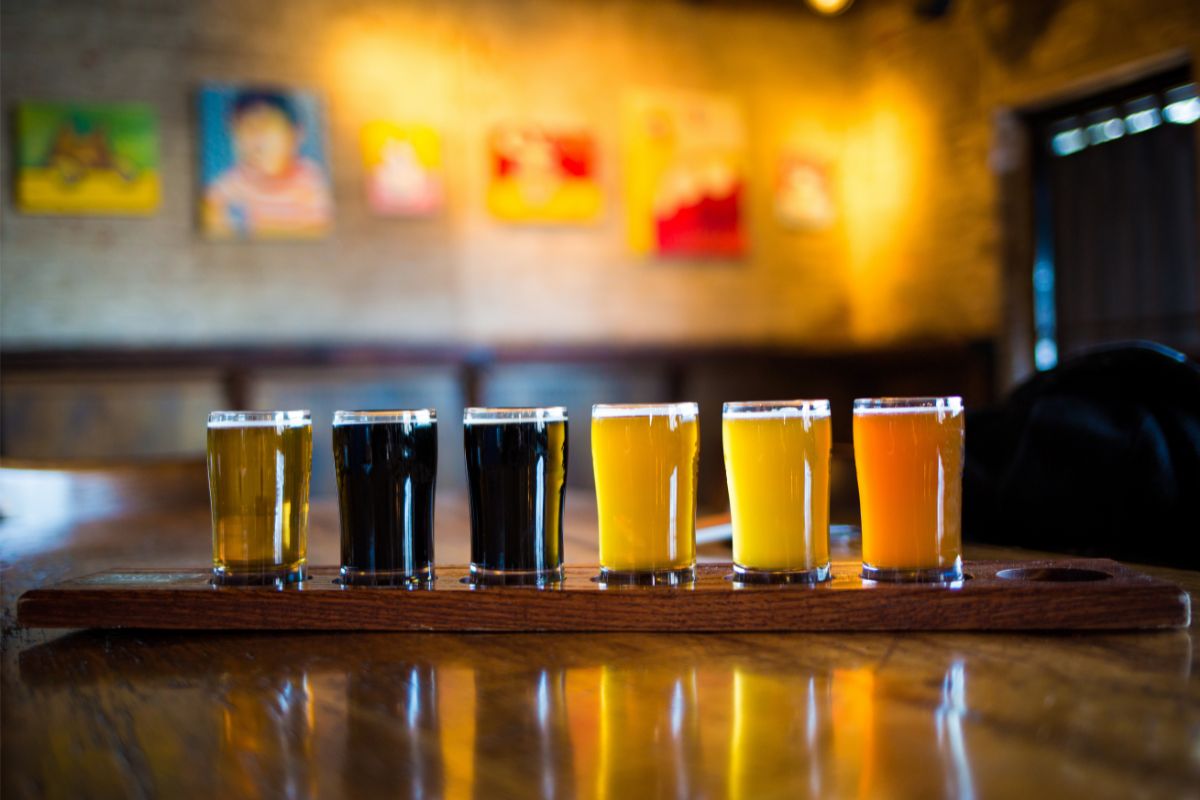 Santa Barbara's brewery scene is ever-growing, and it's a big hit with tourists and locals alike.
If you're ready to get a real taste of Santa Barbara, stick around while we explore these five impressive Santa Barbara breweries you need to(see also: 5 Unmissable Savannah Breweries You Need To Check Out) visit. 
The Mill, 406 E Haley St #3, Santa Barbara,
CA, 93101, United States
First up, we have Third Window Brewing which can be found in The Mill, 406 E Haley St. Third Window Brewing honors Belgian traditions and crafts beer with delicious ingredients sourced directly from Santa Barbara, California.
Third Window Brewing has a variety of beers on offer, most of which can be purchased directly from the store for delivery or pick-up.
If you want to try something inside the brewery, you won't be disappointed. With plenty of Germany-Style Pilsners, Vienna Lagers, and Belgian-Style Wit Ales to choose from, you'll feel spoiled for choice.
Many beers contain ginger and orange notes, spices, and other intriguing flavors such as red peppercorns and even grapefruit zest. It's a beer-tasting experience like no other! 
There are also plenty of hoppy beers to choose from, such as June Gloom, an in-demand Hazy IPA, and Kold IPA, another popular cold-fermented IPA.
All of these drinks are also available to purchase in four-packs or bottles to take away with you. 
The food menu here is also nothing short of exceptional. At Third Window Brewing, you'll find plenty to tickle your tastebuds, including a wagyu smashed cheeseburger, and their famous wood-fired sourdough pizza.
Drinking and dining at Third Window Brewing is a truly unique, high-end brewery/dining experience that's hard to replicate anywhere else, and if the food and drink aren't enough to keep you coming back for more, the atmosphere definitely will be.
Third Window Brewing is one Santa Barbara brewery you won't want to miss. 
120 Santa Barbara St, Santa Barbara,
CA 93101, United States
Next on our list we have Topa Topa Brewing Co. This establishment is shared with Fox Wine in the Santa Barbara Taproom, and it can be found in the Funk Zone of Santa Barbara.
Topa Topa is all about good vibes and great beer, and with just a few sips of one of their popular brews, you're sure to feel like you're living the tropical high life.
Some of the most popular Topa Topa drinks include Harvest Swoon Sangria-Style Kettle Sour (a collab with Carhartt Family Wines), Chief Peak India Pale Ale (with topical, citrus notes), Spectro Hazy IPA with hints of guava, grapefruit and pineapple, and Level Line Pale Ale which boasts hints of tangerine, lemongrass, and woodsy notes. 
Topa Topa has a number of taprooms open for indoor and outdoor dining, and the Santa Barbara Taproom is one of the most popular.
Here, you'll find around 18 in-demand craft beers to work your way through, and food trucks regularly visit the taprooms, so you can enjoy a beautiful dish (or two), with your favorite beers.
The tap rooms also regularly host a tonne of great events, including Jazz Nights, Taco Tuesdays, and Trivia Nights, so there's something fun for everyone to get involved with! 
Plus, if you join the Topa Topa Collective, you'll receive so great offers, including 4 oz extra pour of beer for every full pour, 15% off cans, crowlers and growlers, (see also: What Is A Growler?)$2 off your pints on Wednesday, and $1 off half pours, and much more.
Topa Topa Co. feels like far more than just a brewery – it's a community with plenty of dedicated members, and you won't want to miss the opportunity to become a part of it!
Don't forget to pay a visit to this iconic brewery the next time you're visiting Santa Barbara. 
634 State St, Santa Barbara, CA
93101, United States
M Special Brewing Company can be found on State Street, Santa Barbara.
M Special Brewing Company is the perfect place to unwind with a cold brew, and if you can't make it to the State Street Taproom, there's also another location in Goleta you can visit.
The State Street Taproom is open seven days a week, and also hosts bingo and trivia events on Tuesday and Wednesday evenings, all hosted in a relaxed atmosphere with friendly staff. 
If you're visiting the brewery with friends or family, you can also make full or partial patio reservations for your group and make the most of the atmosphere!
If you're a group of craft beer lovers, you won't want to miss out on the opportunity. 
Talking of beers, M Special Brewing Company has plenty to quench your thirst. At their taprooms, you'll find an impressive selection on offer, including American craft lagers, India Pale Ales, Brown Ales, Tangerine Ales, and more.
If you love complex flavor profiles, you'll love their 7.5% ABV brown ale, that's carefully blended and includes notes of citrus, toffee, brown sugar, caramel, and pine.
If you want something a little less earthy, you'll find the Sabado Tarde Special Tangerine Ale a real treat, with its carefully crafted body and aromas and flavors of tangerine.
G-Town Grapefruit is also a real winner with fruity beer lovers! 
You'll also find plenty more specialty beers available on the menu, with lagers, stouts, and cold IPAs to suit all tastes.
M Special Brewing Company on State Street is the ideal place to get together with friends and share your love for craft beers together. 
28 Anacapa St Unit E, Santa Barbara,
CA, 93101
Brass and Bear Brewing & Bistro is a modern, stylish establishment that's kid-friendly, full of life, and perfect for beer and food lovers.
Brass Bear Brewing has two locations – one on Anacapa Street, and another on Los Positas behind Gelsons.
Each location offers a dazzling selection of beer, as well as hand-crafted cocktails, so there's something or everyone to enjoy!
Each location also has its very own kid-friendly zones, making this the perfect place for a family-friendly day out.
The ids zones include a supervised arts and play area called 'Club Cub', which runs until 7-8 pm most evenings. What more could you want from a brewery!? 
Brass Bear is open seven days a week between noon and 10 pm, and noon until 12am on Friday and Saturday evenings.
No matter what time of day you visit, you're sure to find a meal to whet your appetite.
Brass Bear even offers its very own brunch menu, loaded with all your favorites like eggs benedict, french toast, granola and fruit, brunch burgers, and more.
And yes, there are cocktails available on the menu, too! 
You'll also find plenty more to enjoy on the menu, including chicken mains, fish and chips, salads, wings, soups, delicious desserts, and even cheese sticks.
With a welcoming atmosphere, delicious food, and plenty of refreshing beers to try, Brass Bear is one of the most unique breweries and bistros in Santa Barbara. Don't miss your chance to visit! 
516 State St, Santa Barbara,
CA 93101, United States
Last up, we have Institution Ale Co, which can be found on State Street in Santa Barbara.
Institution Ale Co. offers both dine-in and takeaway options, and it's open seven days a week between 11 am and 12 am, depending on the day.
You'll find an impressive selection of drinks on the menu to keep you curious, including fruity ales like Raspberry Day Dreamin', to German Style Pilsners like RX PILS, all with ABVs of between 4-8%.
That's right, 8% – Under Neon Lights is a double IPA that comes in at around 8.2%, a real treat for those who like their IPAs strong, bitter, and hoppy! 
The food menu is just as versatile and impressive, serving a little bit of everything from Garlic Pizza Sticks to Peach & Prosciutto, plenty of gorgeous pizzas, and an eclectic range of salads, including Green and Chicken options.
If you want a break from the beer, you'll also find plenty of tasty wines to wash down your meal with, including chardonnay, sauvignon blanc, pinot noir, and more.
If you're tired of your usual date-night establishments, why not shake things up with a trip to Institution Ale Co?
It's also the perfect place to get your friends and family together, and if you're looking for fun activities to do while you're there, don't forget to check out the weekly Trivia night that takes place every Tuesday between 7-9 pm! 
Institution Ale Co. comes highly recommended, and it's not hard to see why. Don't forget to swing by this timeless brewery the next time you're in Santa Barbara!
Final Thoughts
Santa Barbara is famous for its dramatic mountain backdrops, boutiques and restaurants, and impressive architecture, but don't forget to check out its local breweries, either(see also: 10 Unmissable Dallas Breweries You Need To Check Out).
These are just a few of the magnificent breweries that can be found in this iconic city – whatever your taste, you're sure to find a new favorite spot in one of these five impressive breweries!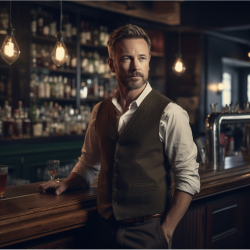 Latest posts by Rees Vaughn
(see all)