Delaware is one of the smallest states in America yet it is one of the strongest states.
Its rather unusual name comes from the Delaware River and Bay which was named after Englishman Thomas West, the 12th baron De La Warr. The state's first governor in 1610.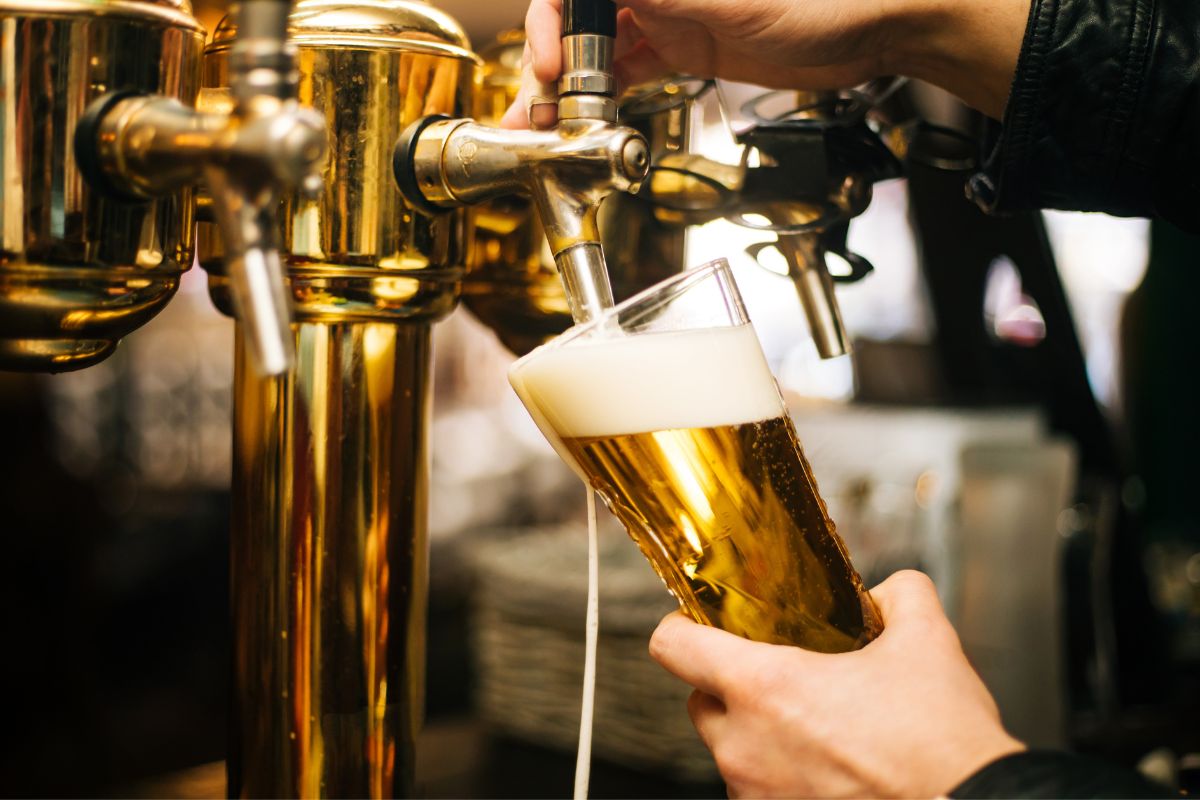 Today, Delaware is one of the largest chemical-producing states in the country and is home to some of the best breweries.
Below are 6 unmissable Delaware breweries that you need to check (see also: 6 Unmissable Durham Breweries You Need To Check Out)out.
Whether you are a resident or just visiting for the weekend, these breweries will make you understand just how special Delaware is. And maybe get you a little tipsy.
Check them out!
Located in the historic town of Smyrna, Blue Earl Brewing is the 7th microbrewery in the whole of Delaware. This small brewery was founded by Ronnie "Blue" Earl Price, known for his love of the simple things in life: music, food, and craft beer.
He was heavily influenced by the blues and its earthiness shows in every batch of beer that is brewed in this microbrewery.
Hoppy American Ales, Belgian Specialties, German Ales & Lagers, and a wide range of seasonal offers are all produced by Blue Earl Brewing.
Now, the brewery currently does not have tours. However, you can visit The Taproom where you can enjoy tasting each of the incredible beers that Blue Earl Brewing produces.
They have a range of beers on tap including their infamous Honeysuckle Rose.
It is the perfect place to grab a bite and enjoy some expertly made beer after a day of exploring. They also do a range of specialty cocktails for those that aren't major fans of beer.
Be sure to go along during their happy hour to enjoy your favorite beers for more than half the price!
Brick Works Brewing & Eats is rather new to the scene. Having only been founded in 2016, the Smyrna brewpub is a local favorite for beer and food.
Due to the former presence of a brick industry in Smyrna, the name Brick Works was selected. The partners wanted to replicate the art and craft of laying bricks, thus they came up with the notion of using the location's previous existence as the name.
The Brick Works menu is built around combining regional ingredients to provide a seamless eating experience.
The brewpub takes great satisfaction in showcasing the best that Delaware has to offer through the brewing and matching of the appropriate beers with the appropriate culinary dishes in a cozy setting.
Reserve a seat and try their inventive flavor combinations, like their Tiny Brick and S'mores brown ales and Sugar Plum sours! American lager, and make sure to inquire about their highly suggested food and beer pairings for a memorable sensory experience!
This creative brewpub is known for its larger than life flavors. And they are sure to have something unique that gets your taste buds dancing.
Nestled in the welcoming town of Milford, this fun brewery has a strong character that can be seen everywhere you look.
Their high-quality craft beers, such as Cherry Berry Hot Tub fruit beer, Snake Bite dry-hopped sour lager, Seven Swords golden stout, and others, complement the lively interior and character.
The brewery began in 2013 and has the goal of creating the perfect beer for every type of drinker. They serve the entire community by creating high-quality craft beer that everyone can enjoy.
Have you always wanted to see what happens in a brewery?
You can schedule a tour and go behind the scenes to see the incredible brewing process of Mispillion River Brewing. Or if you are short on time, visit the Tasting Room to sample some of their incredible creations on tap.
If you are lucky enough to be in Milford for the weekend then make sure to go along to the Tasting Room for the live entertainment. From music to trivia nights, there is never a dull moment at Mispillion River Brewing!
For those who live in the area, you may want to consider becoming a member of the Mug Club. With this exclusive membership, you can get a range of benefits including $1 off all draft beers no matter the time.
This brewing company was originally composed of two independent breweries that were dispersed over the Mid-Atlantic region before coming together and deciding to settle in Dover.
Fordham & Dominion, known for their artisanal beers, brews a variety of beers all year long, including lagers, ales, stouts, IPAs, sours, and more.
Their wide range of beers has allowed them to become a strong name in the beer industry across the world and can be found across the states, the UK, and other parts of the world.
They create some of the best seasonal craft beers in the country. Cherry Blossom Lager and Overnight Blues Blueberry Wheat are always a hit in the spring.
Now, if you are not a fan of beer or you are the designated driver, you have to try some of their homemade soda. From a classic Root Beer made with pure cane sugar to the Black Cherry Soda, there are plenty of flavors for you to try.
Their Tap Room is open Tuesday through Sunday and is the perfect place to take a load off and try some innovative craft beers.
They include a range of beers on tap or in bottles and cans that you can easily take away to try in your own time.
Be sure to check out their Beer Release Calendar which gives you the inside scoop on when your favorite beers will be served.
This way you can plan your visit to a T and make sure to get the best flavors possible.
One of the newest on the scene is Ocean View Brewing Company. The Rehoboth Beach-based Thompson Island Breweries owner, SoDel Concepts, just debuted a 180-seat restaurant and brewhouse in South Delaware.
A variety of beers are available at Ocean View, including an American lager, a fruited sour, and a classic stout. Whatever you fancy, you can do it at Ocean View Brewing Company.
And while you are checking out the beers, be sure to find a seat and order some of their delicious grub.
Their Chicken Cheesesteak Sandwich is something to drool over and you simply must order a serving of their Henny Penny Fried Chicken. Is your mouth watering yet?
You can also get tickets to one of their Beer Dinners. A 4-course event where you can enjoy 4 courses of expertly prepared BBQ served with a beer that compliments the dish to perfection.
Spending an afternoon at Ocean View Brewing Company is like being treated like royalty. Without the stuffy clothes.
Brielle Curtis, a pastry chef, is known for her delectable desserts. The Smores cake is a towering work of art made of chocolate, marshmallow, and graham crackers. You won't regret it if you drink it with the stout.
Bring the entire family together for lunch at Ocean View Brewing Company or go along for a quiet afternoon of beer tasting.
Having only opened its doors in 2018, Big Oyster Brewery is one of the fastest-growing breweries in the country.
In the summer, the modest but strong Big Oyster Brewery attracts both locals and tourists to its rear patio.
Play a game of corn hole while enjoying performances by local favorites like Rick Arzt, Dustin Showers, and Jason Wilcox, who are frequently seen when the weather is favorable.
This incredible brewery has some of the most delicious menu items in the state. Their B.O.B's Pretzel is truly to die for. Served with beer cheese, queso Blanco, and honey mustard.
If you want something more filling make sure to order the Chesapeake Burger which is loaded with beef, crabmeat, sauteed onion, and much more.
What makes the beer so special from Big Oyster Brewery is that they use a traditional recipe from the 1800s.
Using oyster shells during the brewing process the beer gets a salty flavor that is delectable. With notes of dark chocolate and toasted bread, it is divine.
No matter when you head along to Big Oyster Brewery, you will never be left bored or unsatisfied. Prepare to have your taste buds blown away by both the food and the beer.
Final Thoughts
Delaware has countless breweries for you to check out. But finding the right one to spend both your time and cash on can be tricky.
No one wants a foul-tasting beer and a bad experience.
Above are 6 unmissable breweries in Delaware that will have you smiling all day long.
From the creativity of Mispillion River Brewing to the tradition of Big Oyster Brewing, there is something for everyone to enjoy.
You can find live entertainment at most of the breweries above making them the perfect place to relax, unwind, and simply enjoy. Don't forget to tip your servers!
Latest posts by Rees Vaughn
(see all)