Now if you are local to Tampa, or just visiting, something that you can not miss out on if you have not visited already are the amazing local breweries.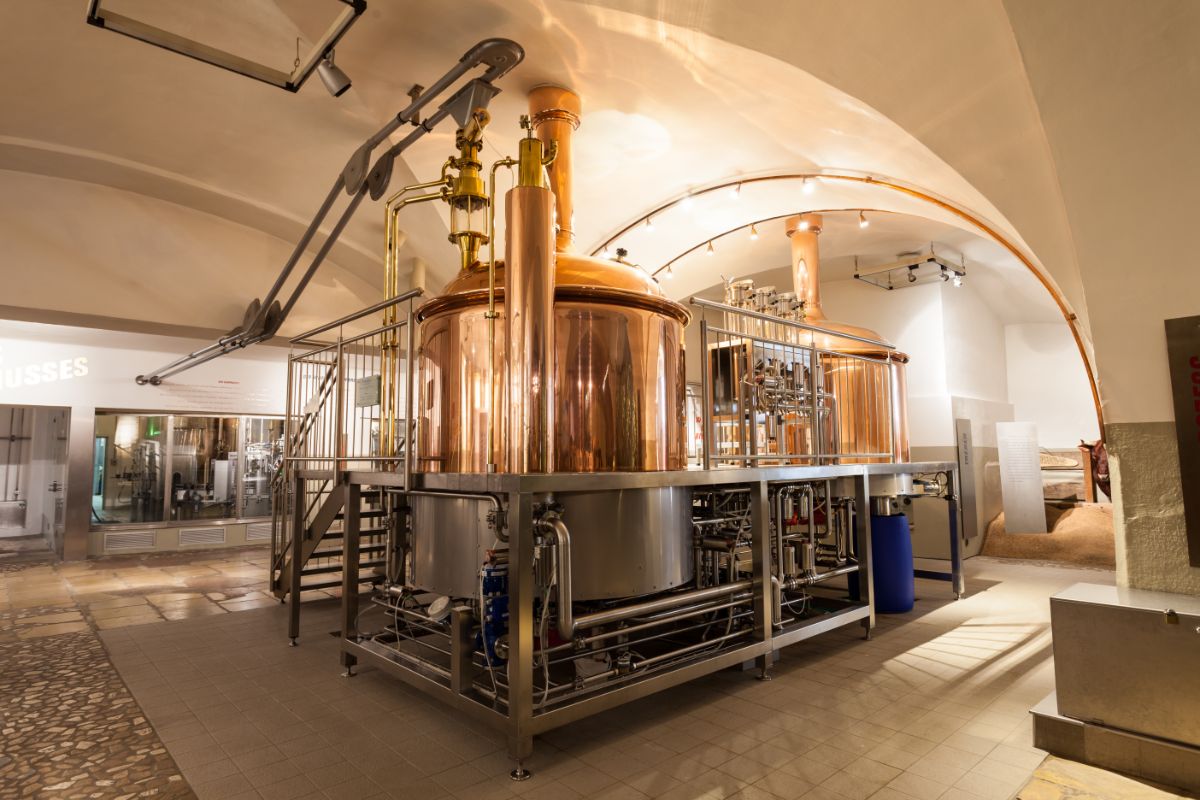 If you enjoy the products of breweries, but you have never visited a brewery before, then this is something you have to do next time you get a chance. 
And if you find yourself in Tampa, then you are in a great spot to appreciate some new ones as well! One of the best scenes for craft beer is on the gulf coast, and it is getting better by the day.
You could easily spend days upon days looking through different breweries, and there would still be more great options to go through.
In this guide we will mainly be covering breweries that are in the city of Tampa, but we might have some which are just outside but still easy to get to. 
So, whether you are looking for something a little more unique, or you just want something simple, you will be able to find a brewery that caters to your desires in Tampa.
So, if you are in Tampa and want to go to some amazing breweries, then these are our favorite picks which you can not miss out on.
Now when it comes to the best breweries in Tampa, one which we keep bringing up is Angry Chair Brewing. This is one which we repeatedly visit, and we still love going every time.
There is a massive variety of beer which you can purchase or sample, however, what they specialize in is a hoppy IPA, as well as dark stouts, and lactose sours. 
This brewery is so good that they have managed to develop a bit of a cult following in recent years, and whenever there is a new release you can find lines wrapped around this small brew house.
Because of this, if you want quick service, we recommend trying to visit at a quieter time. This can depend on the season, so we recommend calling in advance if you do not want to deal with crowds. 
One of the best series these brewers have released are the Puff beers. These are a slightly sour Berliner Weiss beer, and they have a distinct marshmallow flavor which should not work, but it really does.
As we mentioned their taproom is pretty small, and it is adorned with some pretty interesting stools as part of the theming with the Angry Chair name.
You can go here to see some amazing and delicious beer that they are producing, and no matter what you love, you will be able to find something here which you enjoy!
One of the newest additions when it comes to breweries in Tampa is Magnanimous Brewing, and this spot is located in the heights of Tampa.
This brewery, like a lot of the others serves some amazing beer in all different styles, but it stands out for how it also serves some delicious Ginger Beard Coffee. 
This means that this brewery has pretty unconventional hours opening at 7am every day of the week except Sunday. They have some more unique but still tasty IPAs, this is because of the unique combinations of hops and flavors.
One of the best results of this is All That Remains which we strongly recommend you try out. If you love darker beers, then we recommend visiting here, especially for their aged imperial stouts. 
You will also be able to find lighter beers if this is your preference as well so do not worry. The tap room here has a nice atmosphere with the option for outdoor and indoor seating.
The casual feel here makes this a great spot to appreciate the sun and enjoy some delicious beer or coffee if you are more in the mood for that.
If you are looking for one of our top spots which you can get cans from, then you have to check out Hidden Springs Ale Works.
They have some amazing releases coming out pretty regularly, and because of this, we recommend looking at their Instagram so you can see what they are all about. One of their releases which really caught our attention is Bear Lasers. 
This is a tasty hopped IPA which you have to try out. There is also Resting Brunch Face which is a unique beer with an espresso vanilla sour flavor.
One thing which is worth pointing out is that they have a slightly smaller tap room than a lot of the other spots, but it is still serviceable.
However, they can sometimes run out of what is on tap a bit quickly, because of this, we have to recommend calling ahead if this is a spot you really want to get a beer at. 
There is a pretty limited selection and there are usually about 13 beers on tap, this usually being 6 IPAs with 5 sours, alongside a wheat ale and a stout too.
If you are looking for a more classic beer, then this is not what you are going to find here, however, if you want to try something different, then this is something you should go out of your way for. 
This spot can be found in Ybor City and Zydeco Brew Werks stands out for its fun New Orleans atmosphere which is unique to this spot and is not something which you find in other local breweries.
If you want a brewery in Tampa which has a more active night life, then this is a spot you should definitely go out of your way for. This spot has 2 stories featuring both a bar and a restaurant, and on the weekends especially, the feel here is amazing.
This spot also has a pretty varied tap list helping it stand out as well. There are quite a few more light options when it is compared to other breweries, so if this is your preference, then this is worth checking out.
There is a variety of lagers, pilsners, and a kolsch as well. 
However, there is a lower variety of IPAs compared to what you can find elsewhere. However, there are some other great beers that stick out like the wild yeast golden ale as well.
There is not just beer here if you are looking for variety. You can find wine, cocktails, as well as a complete food menu as well, so if you need some refreshment, then this might be exactly what you are looking for!
This is one of the more established breweries in Florida, and because of this alone it is definitely worth visiting. This is often on the top of lists when it comes to breweries to visit in the state, not just in Tampa.
This brewery is home to some classics like Jai Alai, Invasion, and Guayabera. 
However, this is not a perfect brewery, and one of the main drawbacks is the tap room itself.
The atmosphere is a little less strong when compared to prior entries on the list, and on top of this there is just a more limited selection when it comes to actual varied beers you can try. 
It is still one of the best breweries in the state, however, this is not because of the tap room or its atmosphere. There are beers on tap here which you can find elsewhere, however, it is the heart of craft beer in the state.
Summary
So, as you can see there are plenty of amazing options when it comes to breweries in Tampa, but this can also make it pretty difficult to choose which will be best for you.
These are our favorites that are in Tampa, but this list is not exhaustive and you can find even more options if you keep looking hard enough.
If you want a unique beer, or a classic beer, or if you are looking for a tour, maybe you want something that comes with snacks, or even a full meal, there is an option here that can cater to your needs. 
We have selected all of these choices since they are all within a 5 mile radius from the Downtown Tampa area.
We have also got a few breweries featured that are clumped pretty close together, so if you want to group a few together, there are some joint options as well.
At the time of writing, there is also a Brew Bus running in Tampa, this only costs $10 and it will take you between 7 of the best breweries in Tampa. 
These locations will give you tasters and also have crowler pours available as well. If you are looking for something specific, we recommend calling ahead since these breweries change what is on tap pretty regularly.
If you want food, make sure to also call ahead to see what is available and to see if there are any booking requirements!
Latest posts by Rees Vaughn
(see all)