Breckenridge is a small town at the base of the Rocky Mountains, it's known for its ski resorts and year round alpine sports, but the state of Colorado and Breckenridge have recently become craft beer capitals of America.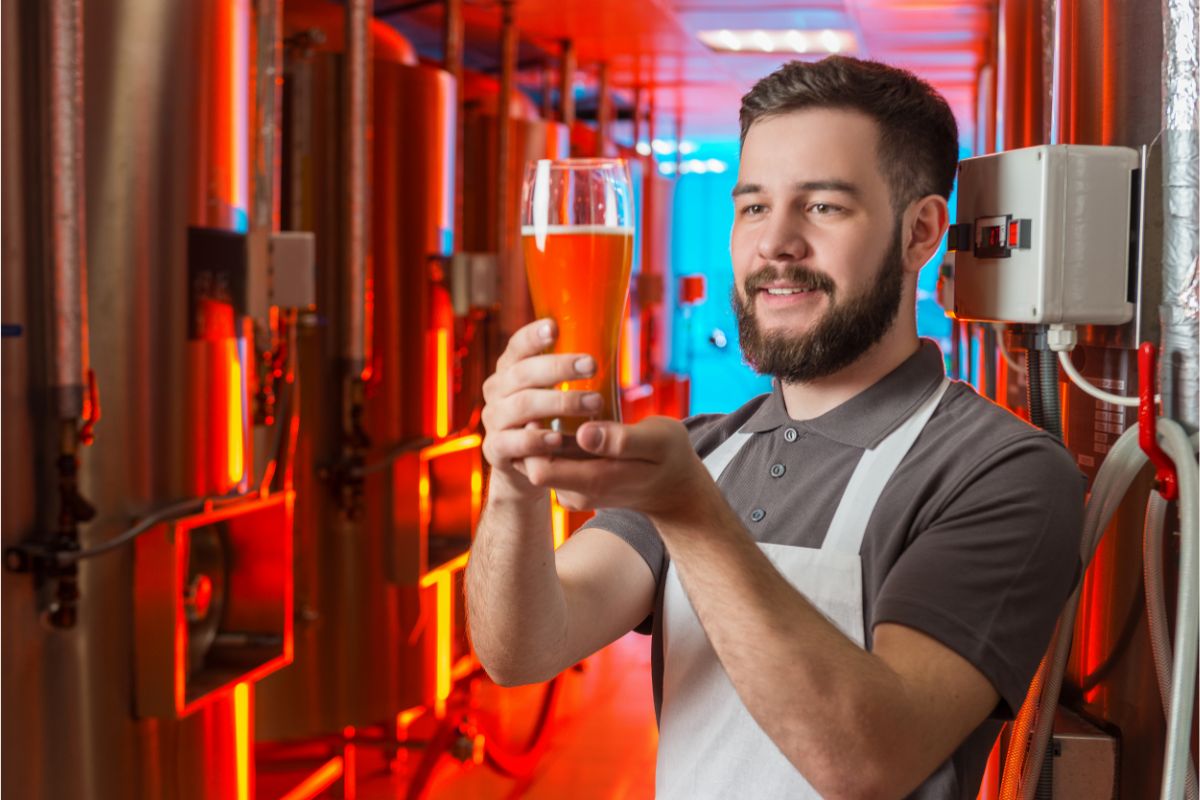 Today we are going to list our favorite breweries in the area that you can frequent with family or friends.
There's nothing better than a good brewery to catch up with friends or host a family gathering, their taprooms often serve food while the brewery itself is a community institution of science.
These breweries and their adjunct properties do much more than serve alcohol but can be a hub for a community, being a welcoming space for families and non-drinkers to be welcomed too with food and other offerings.
Breckenridge is a small area so we will cover some breweries that are very close to Breckenridge. Keep reading to learn more about Breckenridge and its breweries, to find out which one you could visit today.
It's no surprise that this aptly named brewery is the largest in Breckenridge, and began its brewing operations all the way back in 1990, being one of the oldest in the state at large.
Whether you are looking to tour their traditional facility and learn more about their unique brewing operations, or just want to sample some tried and tested COlorado ales, this is the place to be.
Beyond their brewery which is actually located in Littleton, their taproom and kitchen is located in Breckenridge and is where most of their showcasing goes on.
Their signature beers, and rotating taps, present the perfect opportunity to sample the old and new brews that are fuelling the alpine sports community in the area.
Additionally, the Breck Brew Pub offers a whole range of tasty food to warm you in the winter, and fuel your summers. Plius, it's the perfect place to get views of the Rockies.
Just outside of downtown Breckenridge you'll find the creative community at Broken Compass Brewing.
Their name points to the narrative of getting lost, and how experimenting and letting sleeping dogs lie can be the best way to reach success, as it's what you find on the way that counts.
This community forward brewery only opened in 2014 but has become the talk of the town since. What was once a small brewery has become much larger and has two taprooms in Breckenridge where you can enjoy the fruits of their lost journeys.
They have lots of taps in each of their taprooms with the classics that helped them become well known. We really like and would recommend the Ginger Pale Ale to see how experimental and successful they can get.
There are plenty of fun community events like a Tuesday Trivia Night and other fun things to do, outside of drinking.
This is a fun, traditional, brewery that is really related to the mountain ranges near Breckenridge, the Rocky Mountains. They focus on creating beer that makes you feel like you are in the mountains by using hand selected hops and unique yeasts.
Beer and the mountains really go hand in hand. They are so sure of this combination that they are going to open their own branch at the foot of the French Alps.
They celebrate their beers in their taproom which is the perfect sanctuary from the rugged mountains. The taproom is a good demonstration of how their surroundings impact what they do in both a practical and emotive sense.
They don't serve food and have a traditional approach, but you can bring food there from the nearby chicken shop. They also have a great family owned coffee shop that is located within their taproom.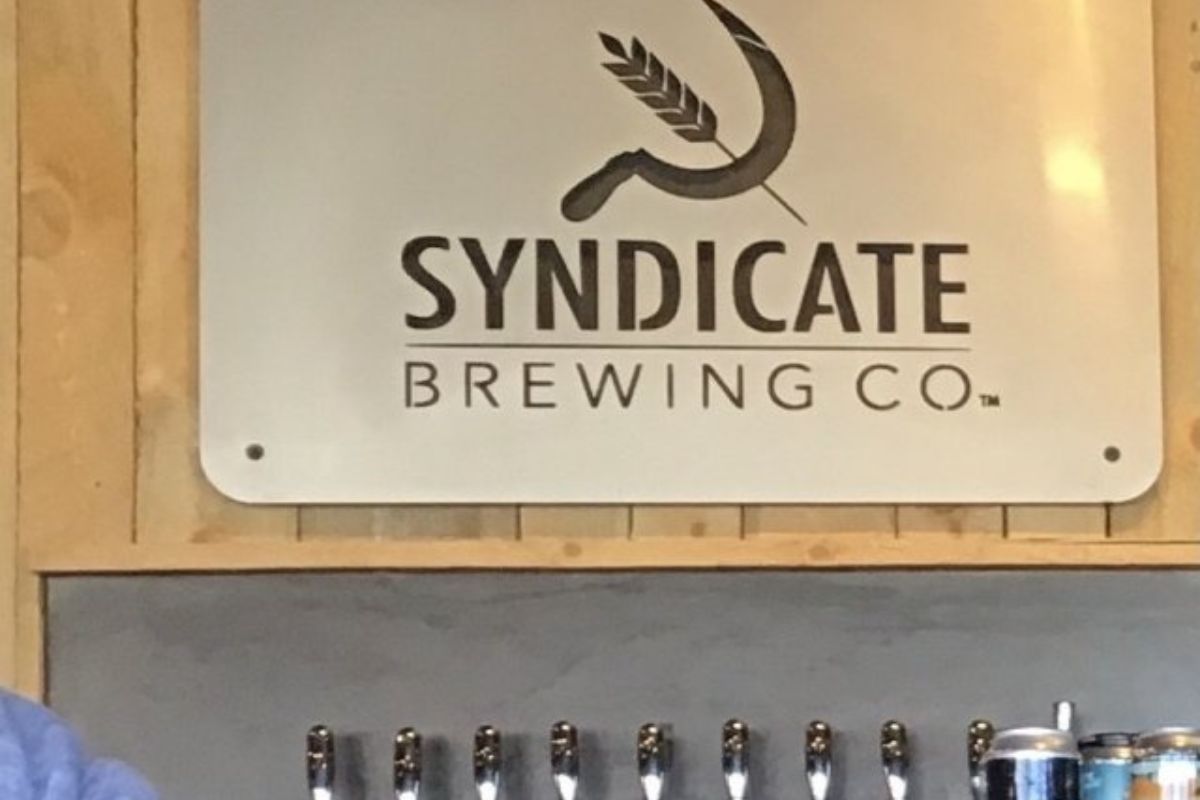 Since 2017 this locally owned establishment has been making true to style beers from their unique homebrewing origins.
They operate as a nanobrewery and have been slowly growing over time into what they are now where they have a little larger brewery and have a taproom where they present the beers that are shipped across the state.
Open till 10 everyday, and with more new stuff coming like a restaurant, this is one brewery to keep your eye on in the Breckenridge area. There are loads of events at their taproom that comprise fun for all the family.
The Dillon Dam Brewery opened in 1997 and has been a family oriented brewpub ever since. The pub and its brewery are named after the Dillon Dam which created the Dillon reservoir in the area.
They claim to be the largest brewpub in the Rockies area and one of the largest employers in the community as a result, supporting their promise to help the community as well as make exciting brews.
There is a self guided brewery tour you can undertake to see how their traditional brewery operates. The brewery itself is award winning and this has allowed them to continue to expand their brewery and its offerings to the community.
One thing that is important in their pub is family, so don't expect this to be a dark dive bar, but a lively and fun environment that all the family can enjoy.
As a result their pub is known for its food as well as its beer, both of which are worth checking out.
On the edge of the Dillon Lake of SIlverthorne, just shy of Breckenridge you can sit on the edge of the lake itself and enjoy some unique brewed beer, and even a tiki bar.
The brewery at Pug Ryan's has up to 15 of their own beers on tap as well as many other regional beers that you might recognize.
The beers that do come from their brewery have won many awards and medals at the Great American Beer Fest, The North American Beer Ward, Colorado State Fair, and more.
The tiki bar is also really cool and means you can slip to the bar and get some beer while your wife or family enjoy the views of the lake and some cocktails in the summer sun of Colorado.
At CB and Potts it can be pretty unassuming from the outside, but has been serving food and beer since 1974. They do serve their own line of beers that are made on site but they do also serve lots of other classic styles of beer that many people will enjoy.
In addition to their craft beer selection they have lots of cocktails and other offerings that families can enjoy.
Beyond their extensively stocked bar you can enjoy their much talked about food options that are worth visiting for on their own.
They have been serving the community since the 70s so they know what works and what doesn't and as a result they have lots of successful events at the property that are suitable for families.
There's really loads to enjoy in the restaurant and the bar whether it's summer or winter, but in the former month you can also enjoy their large patio that is awesome for catching views of the mountains.
Final Thoughts
As you can see, there are so many breweries out there even in the small town of Breckenridge. You might have to visit some of the even smaller towns that are just outside Breckenridge, but they each have their own unique charm too.
Within Breckenridge's small alpine community these breweries provide sanctuary in the winter and are paradise in the summer, but they ultimately serve the community in many ways.
Much more than just drinking, these breweries help bring people together, whether that's by providing much needed jobs to the community, providing events for families to enjoy, or just feeding hungry climbers, there is so much to explore in these brewers.
Many of them will also offer tours of their breweries, both big and small, which are an ideal place to learn how to brew yourself, whether that's picking up tips for a homebrew or to help you imagine a career in the industry yourself.
Frequently Asked Questions
What Month Is The Best Time To Visit Breckenridge?
From November through to April the slopes are ready for skiers but this does mean that this area gets really busy during these times as Breckenridge is really well known for its skiing and general alpine sports.

You could see 300 inches of snowfall in this period and average daytime temperatures of around 20 degrees Fahrenheit.

This said, in the months of May to October, the mountain will thaw out and generally be pretty nice. It's not summer hot but the ski runs are replaced by hiking trails and there is lots to explore and enjoy in the summer too.

If you aren;t looking for skiing then the summer is probably best, as winter is its busiest time.
Latest posts by Rees Vaughn
(see all)