If you are looking for some of the best activities to do in Seattle, one of the best things to do around the city is visit some of the amazing breweries.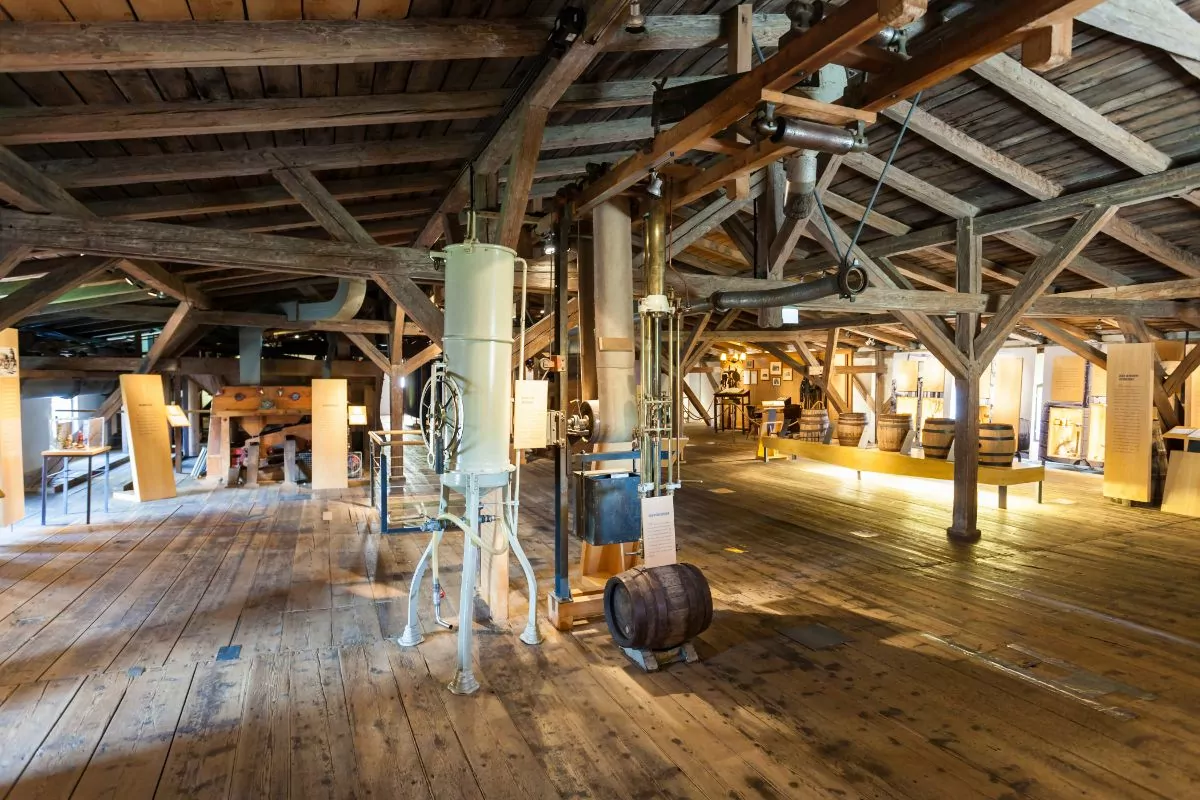 It is not that hard to find a great beer in the city, with plenty of delicious stouts, hoppy IPAs, and more traditional ales, as well as fruity sours.
No matter what your preference is, you will find a brewery in Seattle which has something which you are looking for. If you are a fan of craft beer, even better, since some of the best craft breweries in the country are located here. 
So, whether you are local, and want some top recommendations for breweries, or you are visiting the city and want to make sure to see some breweries before you leave, keep reading for our ideas!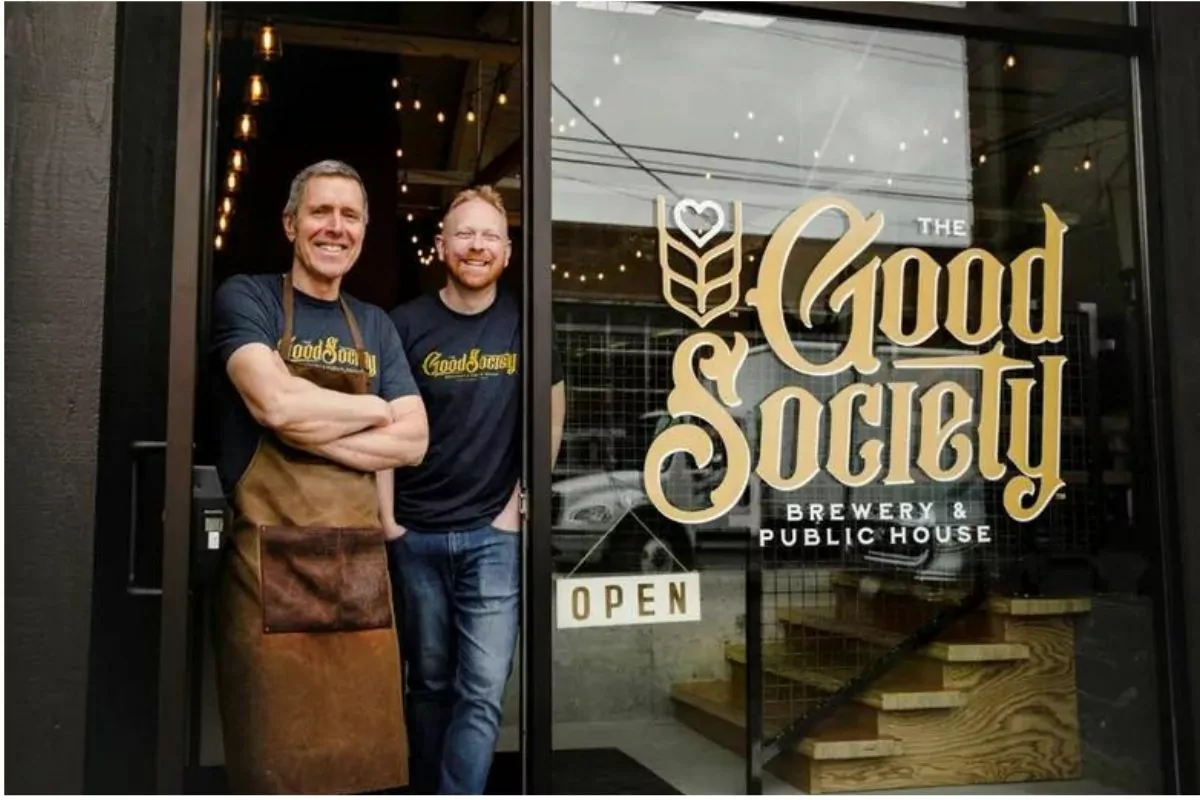 This is one of our all time favorite breweries in Seattle, the main reason for this is the great beer but also the focus on giving back to the local community as well!
The way Good Society Beer runs is that every pint of beer sold will go towards a non profit organization within the community. On top of this, there are plenty of events hosted here as well as music bingo, trivia, and fundraisers too. 
The beer offerings you will find here rotate pretty regularly, so there will always be something new to try, even if you are a repeat customer.
One of our favorites which they will usually be serving are the neon beers, especially if you are a fan of IPAs, but if you want something a bit lighter, then go for the Wit and Wisdom which is a wheat beer.
This venue also allows dogs and kids and there is plenty of seating available, as well as food being served as well!
This spot is in Georgetown and it is in a historic spot giving it a unique atmosphere which will make you want to come back. They focus on serving more traditional style English ales, but there are other offerings available as well!
The building for Machine House Brewing is the old brick style which used to be the home of Rainer Brewery, but what is being served there now is still worth going out of the way for. 
As we mentioned, the focus is on smaller batches of an English cask conditioned ale. Some of their best include the Dark Mild, Better Bitter, and the Golden Ale as well.
If you want somewhere which is perfect for sampling some great pints, a lot of the offerings here have a lower ABV which is great for this!
This is one of the best and most popular breweries in Seattle for a reason, and if you are visiting Seattle in the summer, then this is somewhere you are going to have to go to!
You can find this spot on the Burke Gilman Trail, and it is great to visit at any time of year, but are going to get the most out of the experience in the summer months especially.
This brewery is family owned and they have an amazing range of beers available. Some of our favorites they offer include the Sky Kraken Hazy Pale Ale, as well as their Golden Pilsner. However, whatever beers are released here will be worth trying. 
You also get a bowl of free pretzels with every beer which is a great bonus too. There is a bunch of seating, and there is some lovely greenery as well. This is a lovely family spot especially for a lazy sunny day.
There are some great ideas on show at this innovative Asian owned brewery over in the Ballard (see also: 10 Best Ballard Breweries To Try Today)brewery district that make this spot worth going out of your way for!
Because of the food trucks that are stationed nearby, this is a great area to visit for a full meal, and they stand out from a lot of the other breweries available with the innovative beers which they have on offer. 
They focus on using unconventional ingredients, and this means that the beers which you will get here are nothing like anything you will find anywhere else.
An example of this is the peanut butter cream stout which uses real peanut butter and there is the two pepper pale ale too which uses fresh peppers as well. 
They have a newer offering which we also love called the Honey Cinnamon Stout, but for something a bit more standard you could try the Yinz Jawn Lager. This spot is also well known for how friendly the staff are, and the regulars are just as friendly too!
This spot is the home of the famous Manny's Pale Ale, so if you have tried and enjoyed that before then it is worth heading to Georgetown Brewing Co.
If you are already clued into the Washington Beer scene, then you will likely recognize quite a few of the offerings you will find here like the aforementioned Manny's Pale Ale. 
However, there is much more than just this, and there are others which have also gained attention like the Roger Pilsner, the Bodhizafa IPA, and the Lucille IPA. This spot has been open since the 2000s and there is every type of beer you can imagine available here.
You can go for something more refreshing, or something with a more unconventional approach to try something new. This spot is also a pretty large space and there is a lot of seating available.
The bartenders are trained to be pretty knowledgeable and you can get some great recommendations based on your taste and preferences. If you are a dedicated beer fan then you will love this spot.
This is a spacious and inviting spot in White Center which has fun attractions like their movie nights, as well as fun beers with referential names.
This spot is just south of the West Seattle district and this is a neighborhood gem, so expect a welcoming and intimate atmosphere. This brewery has a great tap list with a healthy combination of German style beers with some IPAs as well.
We love their NPFO Pilsner in particular for how light and refreshing it is, but then there is also the Wets Pine IPA which is a much more unique brew with a delicious woody taste. 
The atmosphere here has a strong communal vibe, and there are plenty of seating options whether this is outside, inside, or upstairs. There are also some great food pop ups available here occasionally, so make sure to look out for these!
This is one of the top brewpubs in the city with some great food as well as sweet and cozy fire pits throughout the whole year. There are also some of the best beers in the city available!
This spot is in the Beacon Hill neighborhood which we think is lucky to be home to such an amazing spot. If you want a great combination of good food and some amazing brews, then this spot is the one to go for. 
The outdoor patio has an amazing vibe with the aforementioned fire pits, and the beer list available is varied enough too. There are also plenty of food options with some delicious burgers, and some yummy vegan alternatives too!
We recommend going for the cheese truffle burger if you are a meat eater, or the BBQ jack fruit if you are not!
This spot can be found in the Central district giving it an energetic energy as well as one of the easier spots to access as well. They offer some amazing options for food, but we love sampling on some of their Japanese snacks while enjoying the beer.
This spot is great at any time of year, and this Black-owned brewery is one you will enjoy whenever you visit. There are some delicious specialty beers available like the Black Stripe Coconut Porter which particularly sticks out.
You will also have to try their Japanese okazu pans, these are buns which have a savory filling and they compliment beer perfectly!
Summary
Hopefully this guide has given you an insight into just how many amazing breweries you can find in Seattle there are. If you do your research and check out some of our recommendations here, you are sure to find some amazing spots.
One thing we strongly recommend doing if you are planning to visit these breweries is checking (see also: 6 Unmissable Ohio Breweries You Need To Check Out)out what the state of the brewery will be like when you are planning to visit. 
The main reason for this is that some breweries will only operate seasonally, others will have abnormal opening hours at different times of the year, and others will only have certain drinks on tap while they are available.
Because of this, we recommend calling ahead or keeping up with social media so you can check on this information when you need to (see also: 10 Unmissable Louisville Breweries You Need To Check Out)!
Latest posts by Rees Vaughn
(see all)