When you think of Washington D.C. you probably think of the Lincoln Memorial, the White House, and the Capitol Building, you probably don't think of beer despite the buzzing craft beer scene in D.C., but the nation's capital is home to many breweries, craft beer bars and brewpubs.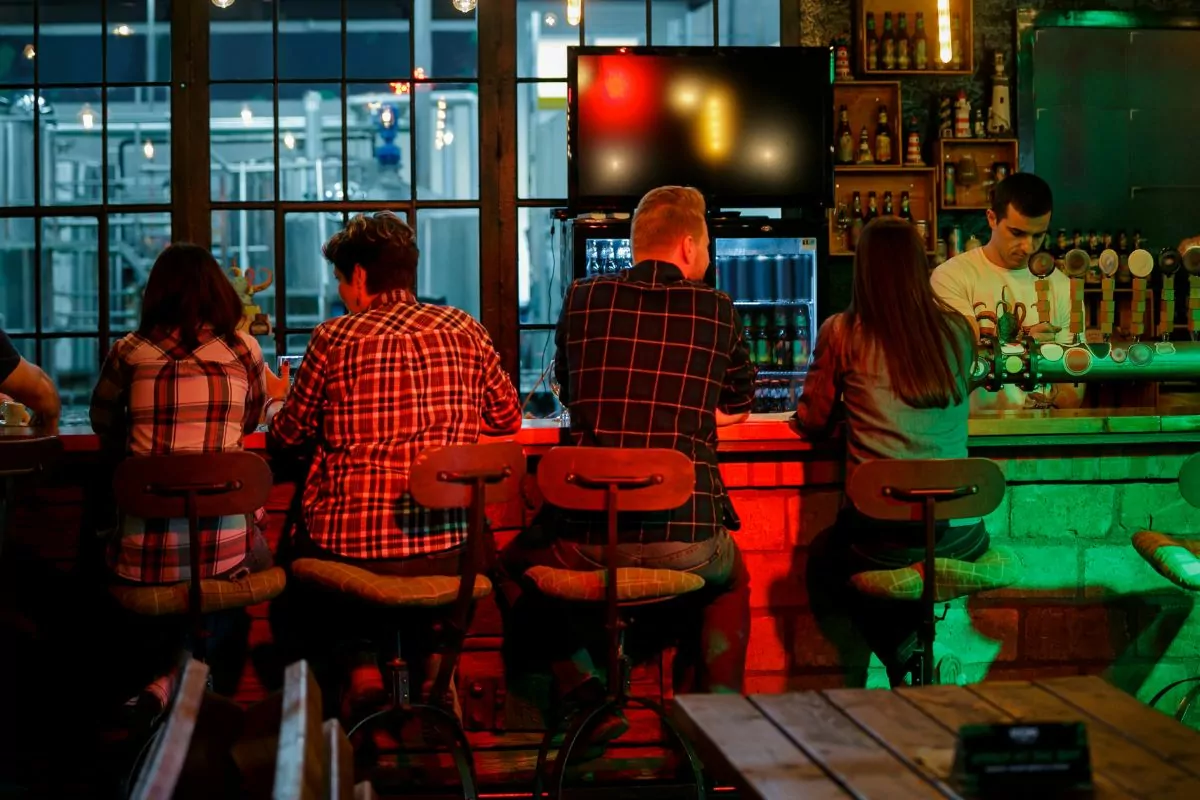 But this wasn't always the case. In fact, there were no breweries distributing beer in D.C. after Heurich Brewery shut down in 1956.
But then 53 years later in 2009, DC Brau was born and became the first brewery to open in D.C. in the 21st century. But it certainly wouldn't be the last!
If you would like to explore some of D.C.'s breweries but don't know where to start as you're in the right place as we have 10 unmissable DC breweries you need to check (see also: 8 Unmissable Seattle Breweries You Need To Check Out)out!
The first packaging brewery in D.C. since Prohibition, this brewery is a notable chapter of brewery history in D.C. They have a small taproom that is definitely worth visiting for a quick tour and to meet the DC Brau team.
Their flagship beers like The Corruption and The Public Ale can be found in bars all over D.C. but we recommend searching for more difficult to find IPAs from them like On the Wings of Armageddon.
DC Brau also rebranded their famous Brau Pils to Pride Pils in celebration of Pride month every June in collaboration with the Washington Blade, the oldest LGBTQ newspaper in the states that was first published just a couple of months after the Stonewall riots in 1969.
Plus, all the proceeds from this limited edition beer go to SMYAL, the Sexual Minority Youth Assistance League and The Blade Foundation that supports enterprise journalism projects focused on LGBTQ+ and other marginalized communities.
The Pride Pils project has raised more than $40,000 for these organizations, so if you want to do good and enjoy a delicious beer then DC Brau is worth a visit!
If you're looking for amazing sour beer, look no further than Right Proper brews!
You can enjoy their beer on top all around D.C but for the true Right Proper experience you can visit their brewpub in Shaw, or their production facility in Brookland.
These venues are worth a visit as they each sell certain beers exclusive to that location.
As you would expect, Right Proper focuses on funky, tart beers that tend to be on the lower side of ABV.
They're all about yeast at Right Proper, and their head brewer, Nathan Zeender, loves to experiment with the fickle fermentation process and house blends.
We would recommend the Baron Corvo and the tart Berliner weisse.
Red Bear Brewing CO. is the first brewery in Washington D.C. to be owned by members of the LGBT+ community, opening a beautiful taproom in NoMa in Spring 2019.
Bryan Van Den Oever is owner of Red Bear as well as their director of marketing and events.
Red Bear specializes in West Coast-inspired ales, a tribute to Van Den Oever and his partners' roots in the Pacific Northwest.
But Red Bear is also home to imperial stouts, stunning sours, and a PNW red ale named Skookum.
Red Bear is a true community hub that is always ready to welcome guests and introduce you to their gorgeous beers.
Emily Bruno and Julie Veratti are the married couple behind Denizens, and since 2014 have been firm advocates for the LGBT+ community in the world of craft beer.
They are notable for being not only one of the few female brewery owners, but also one of the few LGBT+ brewery owners too.
Denizen is not just about making barrel-aged stouts, crisp lagers, and hoppy IPAs, but about community organizing too.
The brewery aims to be a place where everyone is welcome and they regularly host craft fairs, drag shows, live music, trivia nights, and even a running club.
The brewery has also supported various LGBT+ organizations like the Human Rights Campaign, MoCo Pride Center, and SMYAL.
While this brewery is a little bit out of the way of DC, their two thriving taprooms are worth a visit.
There's plenty of solar-powered beer to go around at Atlas Brew Works, located in the Ivy City neighborhood. Continuing the trend of groundbreaking SC breweries, Atlas Brew became 100% solar-powered in 2015.
Furthermore, in June 2020 Atlas Brew opened a second location (Half Street Brewery & Taproom) that serves artisan pizzas that you can buy by the slice.
Found directly next to Nats Park and Nay Yard, their two-year-old taproom is the ideal place to enjoy a beer, eat a pizza, and watch a Nats game!
Here you can find their District Common beer that always goes down smooth, or Rye, Rye My Darling which is – you guessed it – a rye-heavy saison. Or why not raise the stakes with NSFW, their 9.2% local imperial IPA.
Bluejacket is a brewery found in D.C.'s Navy Yard and is an awesome spot to enjoy high-quality beers and have an all around good time!
Have a relaxing afternoon on their patio while enjoying their fresh, task ales, or sample some of the exquisite food served in their restaurant, The Arsenal.
Their beers range from citrusy IPAs like Lost Weekend, to farmhouse lagers like Lagerfarm. Their coolship program gives you the chance to catch unique, spontaneously fermented beers in their taproom.
Plus, if you're in the mood for some brewery hopping, Atlas Brew is a short walk from Bluejacket, clocking in at under 10 minutes!
Port City is a quick metro ride from downtown D.C. in Alexandria. While they brew a range of beers, Port City is famous for its Optimal Wit, which is a classic Belgian witbier.
It is their best-selling beer made famous by its gold-medal win in the Belgian-style Witbier category at the Great American Beer Festival in 2013. But Adeena is quickly coming to steal its crown!
Adeena is an outlier in the American hop world that works wonderfully in Beach Drive. With some floral and spice notes, this golden ale is the ideal beer to take to the beach.
Or you can enjoy one in the shade under an umbrella on Port City's patio.
Aslin Beer found in Herndon, VA, is a bit too far to get to on the metro, so we would recommend driving 25 minutes to this brewery, or taking the hour-long bus or train journey.
Trust us, it's worth the trip! But they also have a taproom in Alexandria too.
The Alexandria taproom is a sophisticated, industrial space with concrete floors, subway tiling, psychedelic murals, and vintage neon signs from the '80s.
Although this is a cool space, the psychedelic beers are really what makes Aslin stand out! For years, they only had limited distribution around D.C.
This latest taproom/production space in Alexandria lets Aslin make even more beer than they did before.
We highly recommend taking your time to try Aslin's funky IPAs and sours, and these extra resources also give you the chance to do some experimenting yourself with lagers, pastry stouts, and spiked seltzers.
Aslin can always be counted on to provide new, quirky beers, so it's a good idea to check their social media for new beer releases before you make your trip.
Another compelling reason to visit Aslin's Alexandria location is Aslin Kitchen, a scratch kitchen concept opened by Aslin co-founders Kai Leszkowicz and Andrew Kelley and chef Taylor Gates.
Here, you will find round pies with naturally leavened and fermented dough, which acts as the base for a variety of unique yet simple 16-inch pies.
You can also find a mouth-watering list of fries, salads, sandwiches and Sicilian slices.
Co-founded by Patrick Mullane and Ben Evans, Hellbender is truly an inspiring brewery, as both Mullane and Evans turned their side passion for brewing into a business.
Plus, Hellbender is all about producing eco-friendly pours.
Their signature beers are the citrusy Ignite IPA, the floral Red Line Ale, and the German inspired Bare Bones Kölsch.
As the name would suggest, Lost Generation pays tribute to the artists of the 1920s and 30s while bringing the modern community together over a cold pint of beer!
Owned by husband-and-wife team Anne Choe and Jared Pulliam, the Lost Generation is a space for those who love spending time with friends over a delicious beer.
Located in a 120-year-old factory close to Ivy City, the brewery provides a range of IPAs and lagers, regularly features food trucks, and works in collaboration with local artists and charities.
Conclusion
We hope our picks for 10 unmissable D.C. breweries that you need to check (see also: 6 Unmissable Delaware Breweries You Need To Check Out)out on your next trip to the nation's capital has piqued your interest and got your tastebuds tingling!
No matter what kind of beer you like to enjoy, you're sure to find something you'll love in the breweries listed here.
Latest posts by Rees Vaughn
(see all)