Breweries are a great place to learn about beer, how it's made, but also a great place to sample local flavors and ingredients at a taproom.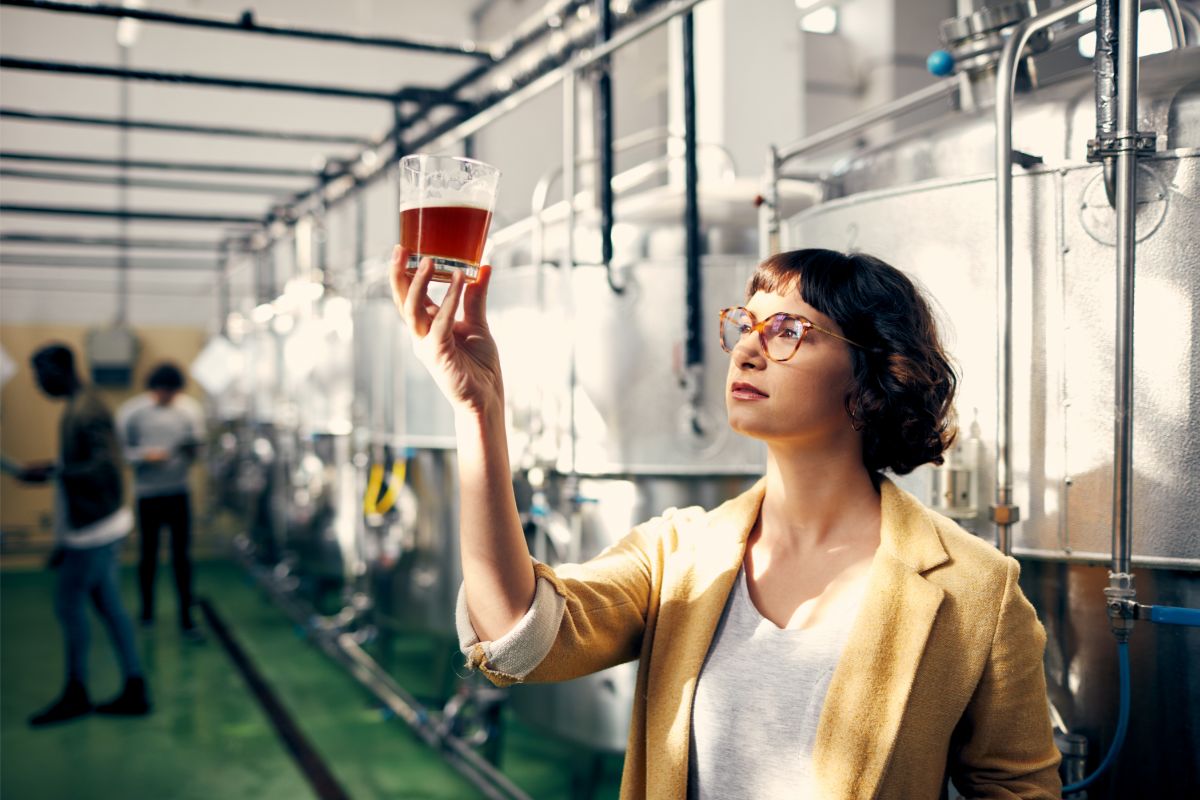 While these places do indeed serve alcohol, a good brewery and taphouse combo can really set a community alight.
Often these places mean a lot more to a community than just being some dive bar, but the best brewery can be educational, help create jobs, be an institution of science, but also be welcoming and safe spaces for all sorts of people to gather and enjoy the company of friends and family.
Today we are going to be looking at the best breweries in Anaheim, California. Here in the sun you can be sure everyone loves a refreshing beer.
So, whether you are planning to travel through the area, are visiting, or are a curious local, we have selected some of our top picks for breweries and taprooms in the area that you can visit today.
Keep reading to learn more about breweries and those you can find in Anaheim – keep reading to find out.
Beyond the clever name, which is both a funny spelling of bruery and a pun on the founders name, Patrick Rue, this brewery puts most of its ingenuity into its unique and tasty local brews
that they ship across the nation. The aforementioned founder was a homebrewer himself before his passion led him to tackle the business side of the industry as well.
One thing that defines their beer is how they let the flavors and ingredients take the lead rather than shooting for a specific style.
This leads to beers that showcase their ingredients rather than perhaps poorly fitting a stylistic expectation. It also means they can take inspiration from things other than just beer styles, but junk food they make like, a film, or others.
It is this ingenuity and approach to brewing that earned them multiples brewery awards as well as being the #2 rated brewery on Untappd, a beer rating app.
The Bruery Terreux is the perfect place to taste the creations they make in the brewery. You can kickback relax and take in the sun while enjoying some great beers.
On the La Palma Beer trail in Anaheim you will come across Brewery X, a small brewery made up of passionate individuals who just love beer.
For Brewery X they say 'The X represents and is about crossing paths, coming to a juncture and ending up where you want to be.' They care about good beer, but also providing a space that is used for and by a community.
If you are visiting the breweries of Anaheim it can be worth putting Brewery X on your list, it's big and offers lots of food as well as great beers, but is a welcoming and accessible environment for beer lovers and aficionados alike.
You can find their beers all over the nation but they also have lots of other smaller locations outside the main Anaheim brewery, so you might see this company pop up outside the Cali area.
We love this name, for two reasons – 'heim' means home in German so Anaheim, in a back translated way, refers to the home of the nearby Santa Ana River, and at Brewheim you will also feel at home with beer.
If you have ever been to see a game at Angel Stadium you might have eyed this place up already, it being a mere walk down the street, but outside of game day drinking, this is a great spot to sample some local beer.
Plus, on Friday and Saturday if you are looking for a late drink, Beerheim is open till midnight which isn't true for every brewery in the area.
At their taphouse they have over 15 beer taps that can change per season, as well as lots of other hard seltzers and non-alcoholic drinks.
What's great about the property is that they have a rotating food truck schedule too. This is great not only for the spice of variety, but means that you are supporting other local businesses as well as your local breweries.
If you enjoy a good hipster find, and maybe just a smaller brewing company than some of the monopolies in the California area, Phantom Ales is worth checking out.
It's a nanobrewery in Anaheim, so they brew pretty small batches. As a nano brewery they can generally brew what they want when they want, so expect to see some more experimental small batch brews here.
They love fermentation so they brew things beyond beer too such as wine, cider, beer, and all kinds of beer and ale. Rumor has it they will soon be turning their skills to meadery as well.
While their website isn't updating all that often, they are more vocal on social media about the new releases and changes to menu and specials to get on.
You can turn up to the brewery and sit in and have whatever food they might have on offer. It's the kind of place you should just turn up to and explore with your taste, sight, and by talking to the locals there.
For a cozier, more independent feel to a brewery with more than just fresh beer on tap, this is worth checking out for sure!
If you love the science behind the beer, then this is a great place to go. Your STEM brains will be satisfied as you are served beer in their unique science themed glasses as well as enjoying the super cool science decor they have going on inside.
Suddenly, figuring out your favorite beer can feel like a science experiment in itself.
Their simple mantra of 'eat well, drink craft' is hard to deny and surmises their brewery and taproom pretty well. They have some really unique and choice beers on tap for you to enjoy, of pretty much all styles, but a whole host of canned options too.
If you want to, you can simply pick our beer up from the location and take it home! But there is plenty of reason to stay on their premises with lots of food offerings and general good vibes to get behind.
If you want to sample the new kid on the block, then it's worth trying the beers from the Radiant Beer Co.
They were founded in 2020 so are pretty new, but it's always nice to welcome a new face in town, especially one that is passionate about beer.
They are a modern brand focussed on positivity, inclusivity and ultimately good beer. Since their deployment in 2020 they have won an award for being one of the best small breweries in 2021.
In their taproom they have over 20 taps to choose from, with plenty of seltzers and other drinks too. The location itself is worth visiting purely for its versatility and function.
They have an outside area and a lounge as well as loads of tasting rooms to sit back and relax in. They have all kinds of drinks options here, and have made a really welcoming and inclusive space that fits perfectly into the matrix of breweries in the area.
Final Thoughts
As you can see, there are so many great breweries in the area of Anaheim. Whether you are traveling through the area and want a relaxing pitstop, or are looking to sample the area's best breweries, it's really worth checking out the list.
It's good to try some smaller nanobreweries as well as the larger more structured breweries and taprooms to get a good feeling for small batch versus large batch.
One way to sample the breweries of Anaheim is to follow the La Palma Beer Trail that can take right round the city and its favored breweries, but we would recommend trying small independent breweries that didn't make it on the list.
Frequently Asked Questions
What Is The La Palma Beer Trail?
If you are a local in the Anaheim area you might have heard of the La Palma Beer Trail before. This is basically a brewery tour of the area, there aren't exactly tours, it's just a route that you can follow yourself.

The 5 mile strip presents the opportunity to sample the brews of 12 of Anaheim's breweries, as well as whatever you find on the way.

If you want to make a day out of your brewery trips, get a group of fellow beer buffs and make your trip a little more fun and interesting by following the trail yourself. It's a really fun way to have a  good time, while also supporting local businesses! 
Latest posts by Rees Vaughn
(see all)