Africa is a huge continent that is bursting with so many cultures and communities. However, when we think of Africa, we tend to think of things such as safaris, the big five, expansive space, and amazing cultural festivals.
However, as with any continent, there are much more intricate aspects of culture that can often get overlooked. In this case, it is all the delicious beers (see also: 12 Delicious Canadian Beers To Try Today)that are produced across the continent.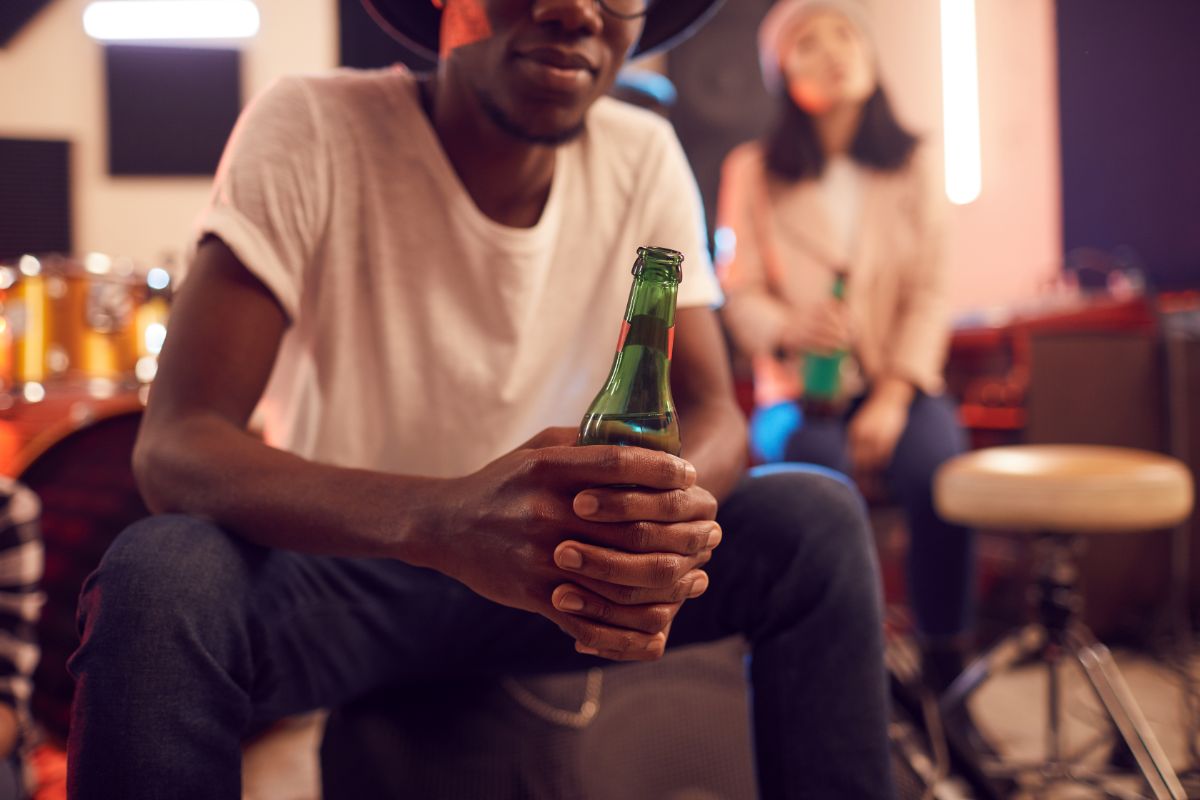 In this guide, we are going to look at 10 of the most delicious African beers that you should try today(see also: 12 Best Breweries Lexington Ky To Try Today)(see also: The 8 Best California Breweries To Try Today). We have curated a list of beers that come from different countries across Africa for a taste and travel experience.
1. Serengeti Lager – Tanzania
Starting with a beer that has a uniquely African name, we have Serengeti Lager. This is a lager that is produced in Tanzania by Serengeti Breweries.
This brewery is currently one of the top beer brands in Tanzania thanks to the quality of the beer that they produce. 
The Serengeti Lager has been a product of Serengeti Breweries for many years. However, it was relaunched with a different recipe in 2003. The new recipe made it a 100% malt beer and it has only grown in popularity since.
If you are ordering this beer in Tanzania, it will be referred to as Chui which means Leopard in Swahili. The label features a leopard and acacia berries, both of which are symbols of the Serengeti National Park with which the beer is associated.
2. Safari Lager – Tanzania
Another offering from Tanzania is Safari Lager. This is a slightly less well-known African beer outside of Tanzania but it is worth a try (see also: 6 Delicious Indian Beers To Try Today)if you come across it.
Produced by Tanzania Breweries, this is an aromatic, golden-colored beer that has a thin white head. If you prefer beer that you can drink comfortably, this could be the choice for you. 
The aromas that come from the beer are a combination of malt, hops, grass, citrus, and straw. There is a bitter undertone too. The taste itself consists of light malt flavors and grain with a distinctive sweetness underneath.
Despite the sweetness of this beer, it is a fairly dry beverage. It is a medium-bodied beer that has an average level of carbonation. This is a beer that is easy and comfortable to drink alone and with friends.
3. Castle Lager – South Africa
If you are looking for a pale lager, Castle Lager from South Africa could be the perfect African beer for you. Because production is in South Africa, this beer is more easily found in the US.
Castle Lager is made from rich South African hops. When it is served either on tap or from a bottle, the foam head is solid and remains on the beer for a while. 
The taste of this beer is somewhat bitter and reasonably dry. It is never sweet. The bitterness of this beer is punctuated with subtle undertones of malt which give it a much more rounded taste. The color of the beer is golden clear.
When you pour this beer, you will be met with light aromas of malt, grass, and corn. There is no aftertaste with this beer which many connoisseurs of beer note are how beer should be. There is a light carbonation to this beer and it is best served chilled.
4. Queen Lager – Madagascar
If you are looking for an African beer that is made from almost exclusively local ingredients, this is the beer for you. Queen Lager, made by STAR Madagascar Breweries, is a pale lager that is brewed in Madagascar.
The brewery prides itself on using a minimum of 80% local ingredients in the process of making this lager. 
The flavor of this beer is slightly sweet with a small amount of bitter undertones. This is perfect for people who are often put off by the bitterness of some beers. The color of this beer is a very light, pale golden color.
The head of the beer is foamy but dissipates quickly. 
There is a very light level of carbonation with this beer and it is best served chilled from the refrigerator or ice. You will most commonly find this beer in bottles rather than cans.
5. Hansa Pilsener – Namibia
There are many beers produced in Africa that are called Hansa Pilsener. However, the beer by this name that is produced in Namibia is one of the best. This beer is likely to only be found in specialist, international beer stores or online.
The beer has a pale yellow color and has a large, foamy head when it is poured. The head dissipates quickly to leave a thin, white foam on the beer. There are slight aromas of fruit and grass.
The taste of the beer is clean and medium sweet. There is a grainy, bready, malt character to the flavor. The beer finishes off with a slight bitterness from the hops. 
6. Tusker Lager – Kenya
If you are looking for an African beer that is steeped in history, Tusker Lager from Kenya could be just what you are looking for. This beer has been brewed in Kenya since 1922. Currently, production takes place in Nairobi, Kenya.
This beer is commonly found in bottled form rather than canned. The color is a light, yellow, straw color which denotes the lightness of the beer. The beer has a large head when it is first poured but this soon dissipates into a thin, white head.
The aromas of this beer are what make it so interesting and delicious. Upon serving the beer, you will get notes of bread, dough, porridge, and malt. These aromas are also detectable in the flavor.
There are also some metallic tinges and a mildly malty flavor. The overall taste of the beer is crisp and refreshing with a slightly sweet aftertaste. 
7. Jul Brew – Gambia
Despite coming from the smallest country in Africa, Jul Brew Lager couldn't be left off this list. It is produced in Banjul in Gambia, the city from which it gets its name. This beer can only be found in bottles.
The color of the beer is a pale golden color. When it is served, there is a mid-sized, white head that dissipates quickly.
The beer has a medium body and moderate carbonation which is perfect for those hot days when you want something refreshing. 
The aromas of this beer are mostly sweet and corny. This is very similar to the taste of the beer. The corn can be detected in the flavor and there is a definite sweetness that makes this beer stand out from others on the market.
There are also some faint notes of herbs within the beer. There is no bitter aftertaste with Jul Brew. 
8. Kilimanjaro Lager – Tanzania
Yet another offering from Tanzania is the Kilimanjaro Lager. There are many people who would try this beer for the name alone, and they wouldn't be disappointed. This is a clear, light golden beer that has a small white head when poured.
There are many aromas that can be detected in this beer. The most prevalent of these include malt, grains, and fruity pear. The average level of carbonation in this beer makes it incredibly refreshing.
The flavor of this beer is very light. There is some sweetness to the flavor and very little bitterness, even in the aftertaste.
For those of you who like to detect flavors in your beer, you may be able to notice hints of grains and orchard fruits when you drink this. This is a very mild-tasting beer.
9. Mosi Lager – Zambia
This lager from Zambia gets its unusual name from the stunning Victoria Falls which is known as Mosi oa Tunya locally. This beer has been brewed in the country for over 30 years and has become the most iconic and popular Zambian beverage.
When poured, the beer has a golden color with a thin, light head. There are detectable aromas of herbs, malt, corn, and grains. It has a medium body and mild taste. The flavor of this beer is slightly sweet with hints of grass, malt, and corn.
This beer is best served chilled from the refrigerator, however, it can also be enjoyable when it has warmed up to room temperature which is an important characteristic of African beer.
Final Thoughts
Because Africa is such a huge continent, there are so many different beers that are produced from all over. Each country has its own take on what beer should taste like and how it should be made.
This is a short list of some of the most delicious African beers that you should try(see also: 6 Delicious Korean Beers To Try Today)(see also: 10 Delicious Spanish Beers To Try Today) (see also: 5 Delicious Mexican Beers To Try Today)(see also: 7 Delicious Polish Beers To Try Today)(see also: 9 Delicious Australian Beers To Try Today). 
Frequently Asked Question
Can You Get African Beer Outside Of Africa?
The short answer is, yes. There are many beers that are exported from countries all over Africa. For more obscure exports, you may need to visit specialist liquor stores to find the beer you are looking for.
Latest posts by Rees Vaughn
(see all)