We don't know what it is about the sun hanging high in the sky that just makes you itch to crack open a delicious ice-cold beer, but hey who are we to argue?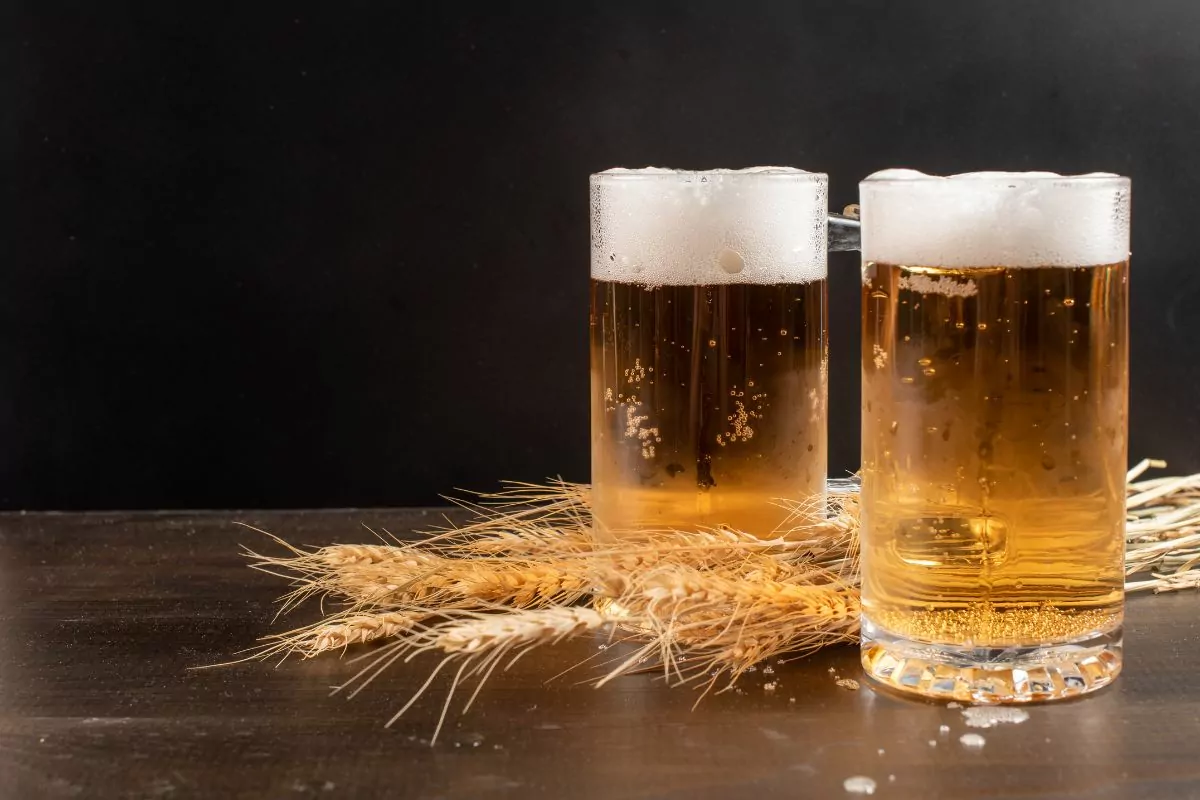 Beer and hot weather are a match made in heaven and there's simply no denying that fact. And it's probably why we all take such advantage of that all-inclusive bar in our Spanish resorts. 
And when it comes to beer, no one does it quite like the Spanish. In fact, the country is actually one of the biggest producers of the delicious stuff across the whole of Europe.
So, it's safe to say that beer lovers are in good hands the second that they step foot into the country. 
But with such a high production rate of beer, knowing which of the many Spanish beers to try can be a little confusing, not to mention overwhelming.
So, we thought that in this article, we'd offer up our recommendations for the best Spanish beers to try(see also: 7 Delicious Japanese Beers To Try Today)(see also: 9 Delicious African Beers To Try Today). 
So, what are you waiting for? Let's take a look.
Mahou Cinco Estrellas is a renowned Spanish beer brand that has been enjoyed since the 19th Century. This European Pale Lager is enhanced through the use of malts and has a total alcohol volume of 5.5%.
This delicious beer tastes best straight from the bottle which is good news for the eager-beavers amongst us just dying to take that first sip.
However, there is definitely something to be said for the bubbling beverage when it is poured into a glass with its pale golden color and its frothy head. 
It has a delightful bready and malty aroma that also has just a hint of lemon and grassy hops upon further inspection. The overall product is crispy, smooth, mild, dry, and absolutely divine.
It also goes amazingly well with a spot of tapas…and any reason to order a scrumptious bite to eat too, right?
San Miguel is pretty much a household name in terms of beer. Everyone has sipped away at this delicious beer (see also: 5 Delicious Dutch Beers To Try Today)at least once in their lifetime. And if you haven't you are seriously missing out.
San Miguel, like our aforementioned beer, is also an international pale lager that is also of exceptional quality.
Fun fact that not everybody knows, Mahou actually bought San Miguel back in 2000 to expand its business. 
This beer is slightly lower than the one above, with an ABV of around 4.2% but it is still by no means a weak beer.
You'll want to pour out this moderately clear larger into a glass and watch as it creates a frothy and foamy white head for best results. 
It has a grainy, malty, and earthy hop aroma, but you'll also notice hints of corn and caramel too. In terms of taste, it's somewhat sweet, malty, and has an almost metallic aftertaste to it.
Overall though, it's smooth and delicious. Perfect for sipping at while lounging beside a pool. 
While this might not be instantly recognizable internationally, you can bet that each and every resident of Spain knows it very well. And you'll be wanting to drink it by the bucketload after just a quick taste test. 
This beer is a German Pilsner with a golden color and a dense frothy head. In terms of its aroma, it can be described as relatively malty and pretty fruity. It also has a few floral notes that are truly appetizing.
The drink is definitely refreshing making it perfect for the hot Spanish summer heat. It has an ABV of 4.8% and is pretty light-bodied and super scrumptious.
However, some heavier drinkers often regard it as relatively bland, though we believe this to be far from the case. 
This beer has been around since 1906 so you can definitely say that it has stood the test of time. And that doesn't happen unless the quality is phenomenal.
After just a sip of this dark amber lager, though, you'll know that for yourself. It's best served cold and poured into a glass so that you can observe that creamy white head that doesn't dissipate until the very final dregs of the drink. 
It has a wonderful malt and hop combination aroma and packs a pretty heavy punch considering it has a whopping 6.5% ABV.
The drink itself is also a really indulgent treat, it's so smooth that it basically melts in your mouth and has this bitter taste to it that is a lot more appealing than it sounds. 
Now, if you thought that Estrella Galicia 1906 was strong, just wait until you try Moritz Epidor. You might want to pace yourself with this delicious European lager to avoid headaches in the morning.
It comes in at a huge 7.2% alcohol content making it quite lethal if you accidentally sip away at too many of them. 
And considering its high quality, and rich ingredients, it's not a hard thing to do. Pouring it into a glass will highlight its drool-inducing caramel color along with its toffee-colored head.
Combine that with its malty and bitter aroma and fusion of grainy, malty, and earthy hop taste, it's almost impossible to resist. 
Classic, elegant, and absurdly high quality – Alhambra Reserva 1925 is all of these things.
This delicious European Premium Larger comes packaged in a stylish green bottle that you may be tempted to drink straight from. And you can. 
However, we definitely also recommend trying this 6.4 ABV bad boy from a glass too. However, be prepared to say your farewells to the one-finger head pretty quickly as it disappears almost instantly after it is poured.
Regardless, though, of its disappearing head, it is still one of the most delicious beers on the Spanish market.
It boasts sweet malts and the perfect balance of bitterness and even throws in a few spicy afternotes along with a hint of caramel…you know, just for good measure. 
La Virgen Madrid Larger is a little weaker than some of the other beers mentioned above with an alcohol content of around 5.2%.
However, that doesn't impede this medium-bodied pale beer's astounding quality. 
It has a wonderful malty, fruity, and citrusy aroma that also offers notes of grass hops and has a dry and low bitterness aftertaste.
It is light and delicious and perfect for those who want to sip away at a subtle yet delicious beer in the Spanish sunshine. 
Rosita Negra is an American Porter-inspired beer, it has a fairly strong ABV rating of 6%, is medium-bodied, black-colored, and pretty rich. With a roasted malt, hazelnut, and dark chocolate aroma, it makes for the perfect dessert beverage to sip away at.
You can choose to pour this into a glass or you can sip it straight from the bottle, but it's worth keeping in mind that it doesn't have great head retention.
If you're looking for a light-bodied beer that's super smooth and delightfully delicious, then you may want to opt for an Estrella Damm.
This European Pale Lager has a delightful golden color and produces a decent foamy white head that doesn't dissipate with time. 
In terms of alcohol content, it's definitely not the highest but is still by no means weak at a respectable 5.4%.
It's a very carbonated beverage that has a fruity, bread, and yeast aroma along with a grainy and malty taste that has just the slightest hint of grassy hops. 
Ambar Especial is another fantastic beer choice that pairs well with a spot of sunbathing and a splash in the pool. It is an American Adjunct Lager and has this stunning copper color to it and produces a thin white head.
It has a 5.2%  ABV and a malty aroma. Then when you tentatively take a sip, you'll notice this mild and yet noticeable caramel hint to it that is so moreish and scrumptious.
There's no wrong way or time to guzzle down this classic Spanish beer. 
Final Thoughts
If one thing is for certain it is this, the Spanish produce some of the very best beer across the globe. So, it's unsurprising that so many people want to try them out for themselves.
And thankfully, since most of these incredible beers are international sellers, you won't even have to make the jaunt to Spain to try them for yourselves. 
With that being said, though, there is really no better place to try them than when in Spain.
So, if you do have an upcoming holiday to the wonderful sunny country, along with visits to popular tourist spots, lounging on pristine beaches, and sampling fine Spanish cuisine, taste-testing these 10 wonderful beverages should definitely be added to your itinerary for the trip. 
And now for the really hard question…which of these ten drinks will you try first?
Latest posts by Rees Vaughn
(see all)