India is one of the largest countries in the world and has an extremely rich and deep culture. It is mainly known for its advances in technology and its incredible cuisine.
However, beer is also an industry in which India has become a major player.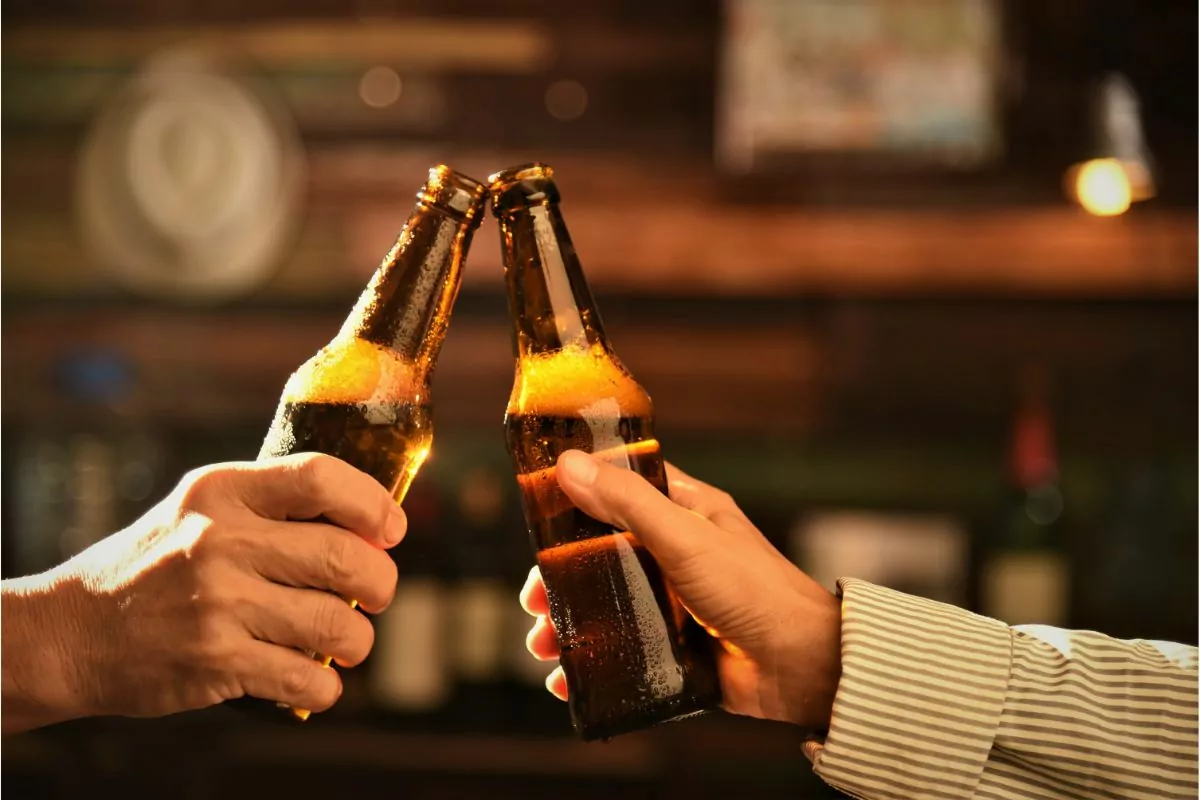 Beer is one of the most historical creations in India. Made from rice and millet it was considered a delicacy and it still is.
Most of the young population in India drink beer like a lot of the Western world while many believe it to be more of a celebratory drink.
Below are 6 delicious Indian beers that will completely transform your thinking of Indian flavors. These beers are innovative and really tasty.
Are you ready to discover more about the flavors of India? Keep reading!
Kingfisher beer is probably one of the most popular and well-known brands in India. Kingfisher means excitement, youth, and camaraderie. The goal is to bring people together through joy and happiness.
Now, the Kingfisher breweries were mostly taken over by the United Breweries Group which works in partnership with Keinekin. However, the beer is still brewed using the same recipe that it was created in 1857.
It is available in various countries across the world and is popular in the UK and the US. Especially The King of Good Times, Kingfisher Premium.
Kingfisher Premium, the beverage of choice for young, modern India, truly lives up to the brand's illustrious name as the "King of Good Times" by being the life of the party.
It has a strong, bitter flavor at first before mellowing out to light and refreshing so that everyone can enjoy it.
Its flavors may seem familiar as it has a strong bitterness, however, the hops and yeast allow it to sooth the heat that comes from many Indian dishes. Perfect if spice does not agree with you.
It is the only beer that compliments any type of occasion flawlessly.
From gatherings to afterparties, and social events to a night out with friends, Sunday brunches and BBQ nights, to even just lounging by oneself at home, there are all kinds of ways to have fun.
One of the best Indian beers is Bira 91, produced by B9 Beverages Pvt. Ltd. One of India's top craft beers, this beer first came out in 2015 and quickly garnered popularity in the country's beer market.
It was originally brewed in Belgium but became such a success in India that it began production in the land of spices.
Bira has a distinctive flavor since it is brewed from wheat, barley, hops, pomelo, mosaic, yeast strains, and, curiously enough, orange peels.
One of their most popular beers is the Blonde Summer Lager. No season, this beer will quench your thirst and make you feel like it's summer. It uses noble hops from Germany which makes it perfectly balanced and refreshing.
It is the perfect drink to enjoy at the summer BBQ or when enjoying a range of dishes. Pizza, cheeseburgers, and biryani all go perfectly with the smooth bitterness of Blonde Summer Lager.
It can be found on tap throughout India but it is most commonly sold as a can in other parts of the world. Make sure to keep it cool in the fridge before serving it to your guests.
Relax and relish every sip.
One of the oldest breweries in India and another well-known brewing company is Simba. It offers lovers a wide range of craft beers at affordable pricing.
However, Belgian Wit is the undisputed champion. A rough, fluffy white head forms as it pours a murky golden tint.
Simba Beer is a determined beer brand. Scouring for months to find the perfect malts and hops that will allow them to create some of the best beer in the world. They have everything from refreshing lagers to dominating stouts.
Simab Belgian Wit is brewed with a combination of barley and wheat malts before being flavored with coriander and orange peel. It is fresh and has a bold citrus flavor which is balanced with the undertones of spices.
The beer has a light, bubbly flavor that finishes crisp and reviving. It is a great drink choice on a hot summer day because of its mild bitterness and ease of consumption.
If you're searching for a light, refreshing beer with a zesty and spicy flavor profile, Simba Belgian Wit is a great option. It goes nicely with gourmet foods like fish, salads, and hot dishes.
For those in need of something a little more bold, Simba Stout is the perfect product. It has strong notes of espresso and cacao while being creamy and smooth. Perfect for dessert or to soothe the stresses of the workday away.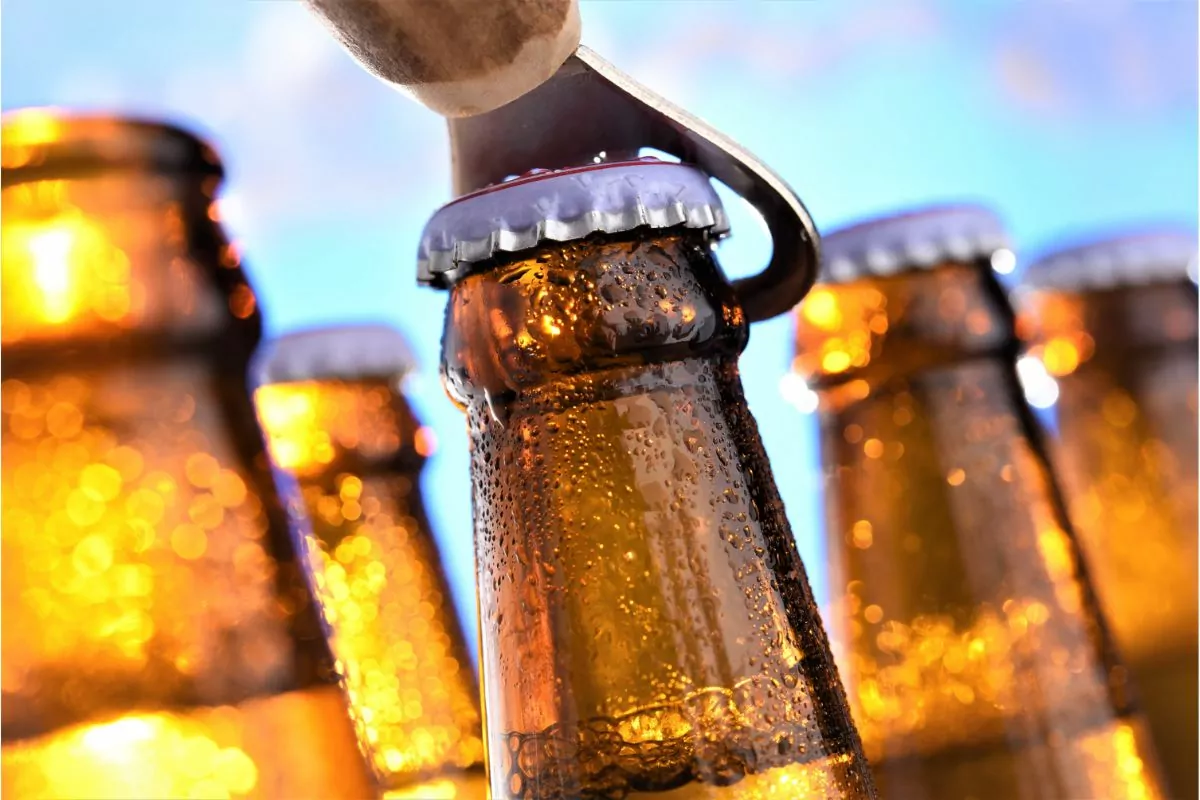 Do you prefer tasting the weird and wonderful flavors of beer? Then you have to check out the products produced by Maka Di. The Goa-based brand was started by an astronaut with the goal of bringing the galaxies together through beer.
The firm behind the brand, Latambarcem Brewers, brews and produces premium beverages, including craft beers of renowned international quality that rival those from Germany and Belgium.
The company has a major emphasis on R&D and innovation.
One of the brand's most popular drinks is the Maka Di Honey Ale. Honey is the main component of this delicious beer, specifically wild honey.
This Ale's organic wild honey, which is silky and layered, comes from the magnificent Jim Corbett National Park. Ale to thee, blithe spirit, shall we therefore say.
Honey has a way of making your beer smoother, thanks to its heavy sweetness: but a good recipe will also take advantage of honey's second-best quality: that subtle hint of earthiness and floral dryness.
This beer is mainly enjoyed with Paneer Pakora and Chicken dishes but it can really be enjoyed with any dish you want. It pairs perfectly with appetizers, mains, and dessert or simply enjoy it while chilling on the sofa before bed.
Arbor Brewing Company is an incredibly well-known brewer in Bangalore. It offers strong, bold products with hints of malt, wheat and citrus. They began in 1991 when Matt Greff, founder and head brewer, created his first batch in his home.
In India, Guarav Sikka was determined to replicate the quality of beer he had experienced in America. They came together to create an incredible product that is loved by the entire nation.
One of it's most popular beers is the Bangalore Bliss Witbier. It is a Belgian-style wheat beer that is brewed using traditional German process.
Although this beer is hazy due to the presence of wheat, the golden hue looks lovely when poured into a glass. Orange zest and coriander seeds give spice and fruitiness to the zesty, malty sweetness of the fragrance.
Additionally, the taste is balanced by the bitterness of American hops.
This is considered a great beer for anyone new to Indian craft beers. The use of American hops makes it feel familiar yet new at the same time.
Bee Young Brewery is one of the youngest breweries in India. It has seem rapid success since it's beginning and it is clear why. Their Bee Young Strong Beer is perfect for anyone looking for something fruity and fresh.
It pours a translucent honey-like golden color with an extremely attractive frothy white head that lasts for a short while and leaves great lacing.
Due to the use of locally sourced premium ingredients, such as Noble and Argentinian hops, the flavor is crisp and the aroma is revivingly citrusy with hints of hops.
It is popular among the youth of India as it is inexpensive and the packaging is fun and colorful. The brewery use pristine water from the Bhakra Dam which gives it a refreshing, crisp flavor while the barley and hops make it smooth and rich.
The foam is thin unlike the majority of beers on the market which makes it slightly easier to drink. It is light and smooth without sitting in the stomach for too long.
Now, you can pour it into a glass for an air of sophistication but you may be the only one doing so. Enjoy it straight from the can!
You will see this can popping up everywhere as the brand continues to grow in popularity. Make sure to grab yourself quickly and store it in the fridge so you always have a cold one waiting for you at the end of the day.
Final Thoughts
India is a country that you can spend years exploring and never get enough. From incredible views to some of the most welcoming people on the planet, it is a truly magical place.
And the beer fits right in. Due to the scorching heat and damo humidity, most beers in India are light and refreshing. Perfect for washing down spices and relaxing in the sun.
Above are 6 delicious Indian beers that will open your mind and have your taste buds dancing for joy with every sip.
Latest posts by Rees Vaughn
(see all)