If you are planning a trip to Lexington, Kentucky you may want to check out some of the breweries in the area. This is a great city with small town charm but a modern outlook.
There is a strong culture of beer craft and brewing here, and it's just waiting to be explored.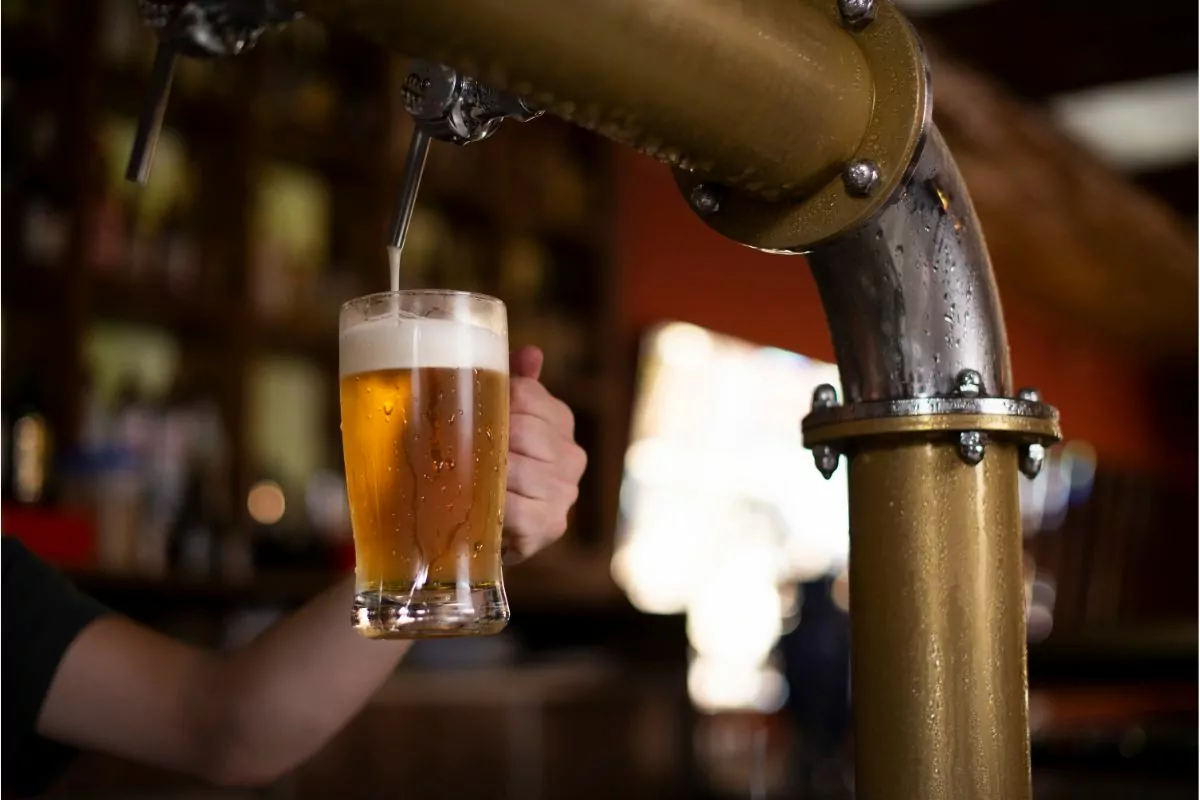 We have found the 12 best breweries in Lexington, Kentucky for you to try today(see also: 8 Best Boston Breweries To Try Today). Pay these places a visit, you'll be really glad you did.
Lexington Brewing has a long history. It first began in the 1890s, but its production was cut short by prohibition. In the following years ownership changed several times until Pearse Lyons and his son found the brewery in a somewhat dilapidated condition.
Coming from a family of Irish coopers, Pearse and his son, Mark restored the brewery, and it reopened in 2012. This saw the first brewery and distillery to be built in Lexington in over 100 years.
The beers available through Lexington Brewing include Bourbon barrel ale, Irish red ale, vanilla barrel cream ale and blueberry barrel wheat. You will also find peanut butter bourbon stout, pumpkin barrel ale, peppermint porter and maple barrel stout.
Another brewery in Lexington that opened in 2012, also in an historic building is West Sixth Brewing. It currently occupies the old Rainbo Bread Factory space where it concentrates its efforts on producing craft beer that it can be proud of.
They offer a wide range of beers in both cans and bottles which are shared with their taprooms throughout the state of Kentucky.
Year round they offer IPA, amber ale, cocoa porter, Mexican lager, pale ale, sours, and house cider. They rotate other beers including American wheat, Vienna style later, and American lager.
Limited releases offer double IPA, strawberry kolsch, Valencia Berliner weisse and an imperial India pale ale.
The year 2012 was obviously a big year for brewing in Lexington. Country Boy Brewing is the third brewery in our list which was opened in this particular year.
The founders are proud to make beers which are minimally processed and which use high quality ingredients. 
Some of their flagship brands are Cougar Bait, an American blonde ale, Shotgun Wedding, a brown ale aged on vanilla beans, and Cliff Jumper, an IPA. Halfway Home is their American pale ale.
Seasonally, they offer Lemonade Lager in the spring, Coconut Hefeweizen in summer, Oktoberfest lager in the fall and Hazelnut stout for winter. The brewery also has a large range of other ales, lagers and ciders.
Reviving old, abandoned breweries seems to be a Kentuckian tradition and this is true for the Sig Luscher Brewery. Relaunched in 2018 by the descendant of the original founder, Sigmund Luscher, the new brewery stands opposite the original.
Coming to America from Switzerland in the 1860s Sig Luscher opened a brewery in Memphis. During the Civil War his new enterprise was burned down. But he didn't give up and in 1866 took over the Capitol Brewing Company.
The brewery closed after his death in 1891. 127 years later it reopened under the Sig Luscher name.
Today the brewery's flagship pilsner is simply called a Sig. Other beers on offer include Strawberry Hefeweizen, porter, sour ale and of course, Kentucky Common. 
Continuing the tradition of reviving old breweries and distilleries, Ethereal Brewing was once home to the James E. Pepper Distillery. They brewed bourbon here, but today it is a lively downtown destination offering great beer.
On the menu you'll find classic American pilsner, extra special bitter, and IPAs including an oat IPA which is called Cloud Candy and is on its sixth variation. European influences include Czech pilsner and Belgian tripel.
Experimental beers such as White Koji Sour will definitely offer you a taste of something different. If you prefer something more traditional than they brew American IPA, and a rye ale aged in whiskey barrels.
Rock House Brewing is a microbrewery in Lexington which offers a great variety of beers. It was founded by a group of friends from diverse backgrounds who share a love of beer, great music and a sense of community.
Here you will find a wide variety of ever changing beers on offer. These include Japanese rice lager, gose, rum aged quad and American IPA. The wonderfully named Sang du Loup is a Belgian tripel while A Fistful of Pilsner is an Italian treat.
You can also enjoy English barley wine, oatmeal stout, double IPAs and cider aged in tequila barrels. This is just a small sampling of what awaits you at Rock House Brewing as there is always something new to enjoy.
The Blue Stallion Brewery was founded by four friends in the winter of 2012. As a lot of other craft breweries had opened around the same time they wanted to offer something different and unique to the Lexington beer scene.
This brewery specializes in traditional German style lagers and ales. Some of the beers that they offer are Munich style Dunkel, Hefeweizen, Munich style Helles, kolsch and doppelbock. Other European style beers include Czech pilsner, and Irish red ale.
You will also find Weizenbock, Marzen and Schwarzbier.
Experimental beers include an American porter with peanut butter, a tangerine and blood orange pilsner and a barrel aged porter with vanilla.
While not located in Lexington, Maiden City Brewing is found in nearby Cynthiana. This brewery is the dream of three men who believe that excellent recipes, and hard work are the key to a successful brewery.
This is a business that is proud of the state of Kentucky and which is supportive of the local community. With pride, they allude to the Bluegrass state in some of their brews including their American blonde ale as well as their IPA.
Other offerings from this brewery include Mexican lager, cream ale, wheat ale Dunkel, coffee hazelnut porter and sweet cider. You also find amber ale, and New England IPAs.
Pivot Brewing based in Lexington offers a great range of beers and ciders, both bottled and canned. Their all year round ciders include vintage crisp cider, barrel aged cider and sweet, caramel cider.
Seasonally, you can choose from a spiced cider with vanilla and pear or a chai spiced cider with cinnamon. They also have an experimental, semi-sweet, dragonfruit cider.
For their year round beers you have the option of a malty West coast style IPA, a bitter IPA with citrus notes and an English ale.
At other times of the year, Pivot Brewing offers a double IPA, an oatmeal stout and a coffee imperial stout among other ales and lagers. 
Mirror Twin Brewing is named for one its co-owners Derek DeFranco who is himself, a mirror twin. This is an identical twin with asymmetrical features.
They use a twin draft system which embodies what this brewery is all about, bringing people together through a shared interest.
The brewery offers products for the traditional beer purist and the adventurous experimenter. In doing so they take an innovative approach to brewing, by using various hop agents and variants.
Flagship beers on offer include red ale, witbier, IPA, brown ale, porter, sour, blonde ale and stout. On rotation, you will find NEIPA, lagers, hefeweizen, pilsner, pale ales and ciders.
Dreaming Creek Brewery is located in Richmond, just a short drive from Lexington. The brewery takes its name from the creek on which Richmond is built.
Here you will find some of your favorite beers, ales and ciders as well as some pleasant surprises.
Of course, you can enjoy some Kentucky Common, many excellent IPAs, amber and blonde ales, but you'll also find chocolate milk stout, fruited lager and Irish extra stout. This is a great place to mix the traditional with the innovative and experimental.
Wise Bird Cider is a family run business that is committed to creating traditional ciders from the highest quality apples to ensure great results.
Many of their apples come from Kentucky, but they also go further afield to find the best, buying from neighboring states such as Virginia, Pennsylvania and Ohio.
Their taproom menu is filled with wonderfully enticing drinks including semi-sweet, dry, semi-dry and rosé ciders. These include single varietal, orchard blends, barrel aged and local apple blends.
Bottled ciders offer single varietal, unfiltered and apple-grape blends as well as bourbon barrel aged and orchard blends.
Final Thoughts
Lexington, Kentucky has such a rich history and culture in beer craft, this is a great place to visit if you are a beer enthusiast.
With so many wonderful breweries in close proximity to each other you can easily visit them all and choose your favorite.
We hope you have enjoyed our guide to the 12 best breweries in Lexington, Kentucky.
Cheers!
Latest posts by Rees Vaughn
(see all)