If we asked you to list a few things that Korea is famous for, beer probably wouldn't be one of them. Beer connoisseurs may be tempted to overlook Korea's beer selection, but we're here to tell you that you shouldn't.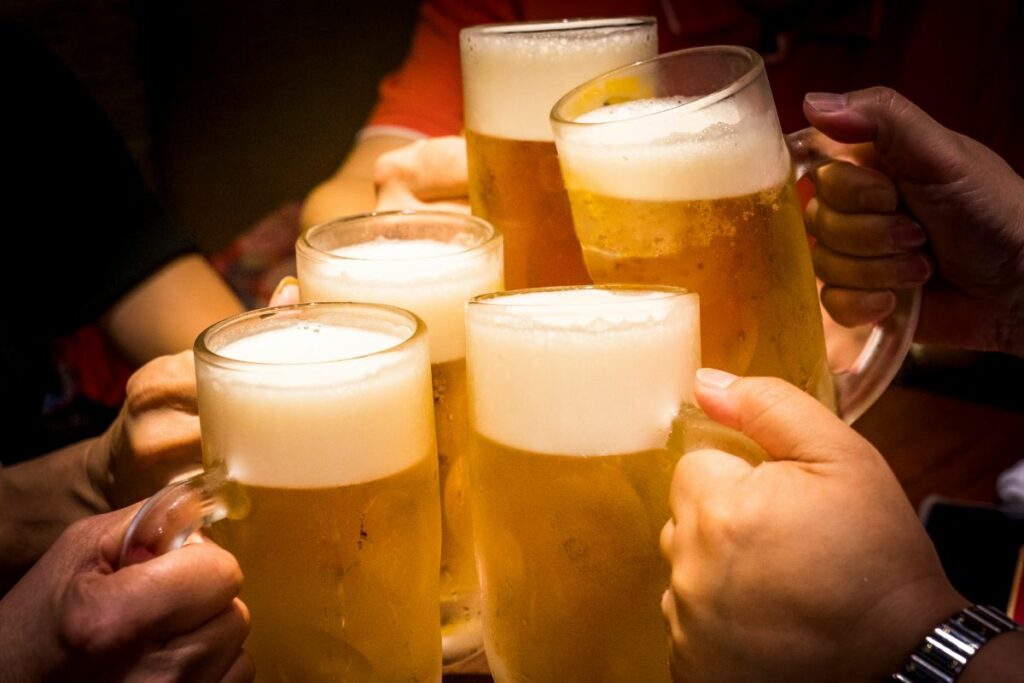 Korean beers are fun, exciting, and loaded with flavor.
Both mass market and Korean craft beers offer some refreshing and memorable drinking experiences, and if your goal is to try a few beers from all corners of the globe, we're here to give you the lowdown on a few of our favorite Korean beers. 
For a true taste of Korea, you'll want to get your hands on these!
1.Cass
Cass is one of Korea's most popular fresh beers. Cass is a pretty mainstream brand, and it's widely considered to be an American Adjunct Lager-style beer.
Cass has a pretty appealing taste – it's not too rich or complex, and it's easy to drink. If you enjoy lager, there's no reason why you won't enjoy this. 
Cass first stepped on the scene in 1994, and it has since become one of the most popular beers to enjoy with food. It's often served on restaurant menus, and it's frequently enjoyed at home with a meal.
This beer has what can be described as a smooth, medium-sweet flavor.
Its malty flavors and aromas are sweet but not overbearing, and corn is one of the most dominant flavors you'll notice, along with cracker malts and grain. This beer is best served between 35-40 degrees Fahrenheit. 
Cass has an ABV of 4.5%, and when poured, it has a bright, fresh golden color with a light head. It also feels just as crisp and fresh on the palette, too!
In terms of mouthfeel, Cass is rather thin and light, but it doesn't have a high carbonation. For this reason, the flavors can linger for a little while after you're done drinking.
If you're not a fan of a strong aftertaste, don't worry. Cass has a pretty light flavor in general, so you won't be overwhelmed by malts and hops. If you're enjoying this beer with food, the aftertaste is barely noticeable. 
Cass is one Korean beer you won't want to miss. For the most authentic experience, enjoy this alongside a spicy cuisine such as Thai, Mexican or Pan-Asian, and use this as a palette cleanser!
2.Max
Next up, we have Max. Max is another mainstream Korean beer that was first launched in 2006 and has a standard ABV of 4.5%.
This rather dry style of American adjunct lager is brewed by Hite Brewery in South Korea, and it was launched as the first all-malt beer in Korea. 
Max is a rather unique beer with a distinctive taste that may not suit all palettes. Max is made with unique Saaz hops, that give the beer a rather spicy aroma and strong, malt taste.
When you first drink Max, you'll notice a pretty sweet, maple-esque taste. However, after the first few sips, there's little else to tease your palette with.
However, you may detect more earthy flavors toward the end of the drink. The initial sweetness is the main taste of Max, and it's rather fruity, making it a great beer to enjoy both with and without food. 
When you first pour this beer, it'll also produce a lovely white head, which sits beautifully on its deep, golden body.
The head dissipates pretty quickly, and this beer has a rather low carbonation compared to other Korean beers.
Still, it provides an extremely smooth and refreshing mouthfeel that its regular drinkers love.
This is an extremely refreshing beer that you'll love to enjoy on a warm day, but if you're all about complex flavor experiences, you may not enjoy this one. 
3.Jeju Baengnokdam Ale
Next up, we have Jeju Baengnokdam Ale. This Korean craft beer is a wheat beer with a pretty low ABV of 4.3%.
This packaging boasts an image of the Jeju island, the origin of the beer, and it has a shelf life of around 12 months. 
When poured, this ale has a deep golden body, and a thick white head that tends to linger. This is a pleasant hopped ale that has a refreshing taste and aroma.
Although this is a wheat beer, there's hardly a trace of yeast or wheat taste to be found in this drink.
It's light, carbonated, and sports a delightfully fruity flavor that, when compared to its appearance, may take you by surprise.
If you do detect any wheat-like flavor, you'll probably notice some delicate notes of coriander that pair unusually well with it. 
If you've ever enjoyed a Belgian wit, you'll probably enjoy this ale. It's authentic, unique, and has an appropriate level of hops to appeal to more Western tastes.
In Korea, this would be deemed a little bold and bitter, but it's still one of the most popular craft beers out there. It has a crisp mouthfeel, but the taste does linger for a little while after.
However, because it's so refreshing, we think it'd make a great palette cleanser with a spicy cuisine.  
4.Gwanghwamun Beer
Gwangwhamun beer is a type of pale ale that has a mild yet rich flavor, and an ABV of 5%. This unique ale is named after the infamous Gwanghwamun Gate, often referred to as the heart of Korea.
The gates and streets of the area take pride of place on the packaging of this ale. 
If you enjoy complex ales, you'll love this one. This beer has a rather bitter taste, but the aftertaste is surprisingly smooth.
There's very little sweetness to this ale, and it relies on its naturally malty flavors to run the show. As far as craft beers go, this one is pretty bitter. If you want to taste a traditional pale ale, this is definitely one to go for. 
Although it relies on those bitter malty flavors, there is a slight citrus note to this ale. However, it's vaguely detectable, and only noticeable in the aftertaste.
If you prefer fruity flavors to be the most dominant in your beer, you probably won't enjoy this ale. However, if you want a more authentic, bold, rich flavor, we'd highly recommend this one! 
5.Terra
Now, we have Terra. Terra is another pretty mainstream Korean beer, and it can be found in most Korean stores. Terra has a standard ABV of 4.6%, and it's produced by popular Korean brewers HiteJinro.
As you'll notice, Terra uses Australian malt, which is proudly advertised on the front of its packaging. Terra can be described as a European-style lager, and for a macro lager, it has a pleasantly sticky head.
Once poured, Terra has a bold, yellow body and a generously sized head that doesn't dissipate too quickly. 
In terms of aroma, you'll probably be pleasantly surprised by this one. Terra has faint notes of lemon and can be described as pretty light and crisp, similar to many Japanese rice lagers.
This beer pairs beautifully with most food, and its refreshing mouthfeel and aftertaste make it a great palette cleanser, and a beautiful beer to enjoy in the summer sun. 
This beer has moderate carbonation, but it's still refreshing on the way down.
It's predominantly malty, but the slight bitterness of the hops still comes through pretty nicely, making this a popular beer for drinkers all over the world.
However, if you like beer with a thick-feeling body, you probably won't enjoy this one. Terra feels notoriously thin in the mouth, but this is what makes it great to enjoy alongside a heavy meal! 
6.Cafri
Last up, we have Cafri. Cafri is a rather light lager with an ABV of 4.2%, and it's brewed by Oriental Brewery Co.
Cafri is sometimes considered Korea's answer to Corona, and it's a budget beer that can be bought almost anywhere in Korea. 
If you enjoy light-tasting beers with thin bodies, this lager will probably appeal to you.
We'll be honest, Cafri receives pretty mixed reviews. It's not for everyone's tastes, but if you don't enjoy rich, hoppy or malty tastes, you'll love this.
Cafri is pretty strongly carbonated, and after just a few sips, you'd be forgiven for thinking you're chugging a soft drink rather than a beer.
We know – not for everyone, but honestly, there are plenty of people that will LOVE this stuff. 
Cafri has a pretty delicate flavor that can become slightly bitter on the aftertaste. When poured, Cafri has a pretty pale yellow body (very much like Corona), and it has a small, white head that fades pretty quickly.
When you smell this beer, you'll notice notes of citrus and flower, with a slightly grainy aroma.
Lemon and a hint of malt are the predominant flavors in this beer, and it has a rather watery, delicate mouthfeel that makes it light, refreshing, and easy to enjoy at almost anytime and any place. 
As far as mass-produced Korean beers go, this one has mixed reviews, but we think it's great for those that want something a little less bitter.
Final Thoughts
If you want to try more beers from around the world, (see also: 13 Delicious Beers From Around The World To Try Today)don't miss the opportunity to dive into one of these delicious Korean beers.
Whether you want something complex and rich or fruit and carbonated, Korea has a wide variety of beers designed to appeal to all sorts of palettes.
These are just a few of our favorites, but there are plenty more where those came from! What's your favorite Korean beer?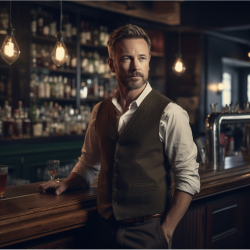 Latest posts by Rees Vaughn
(see all)