For many years, Austin, Texas has been famous for its lively music scene, awesome food, and a huge range of iconic attractions. However, while its food may be one of the city's best-selling points, its beer scene is also starting to steal the limelight.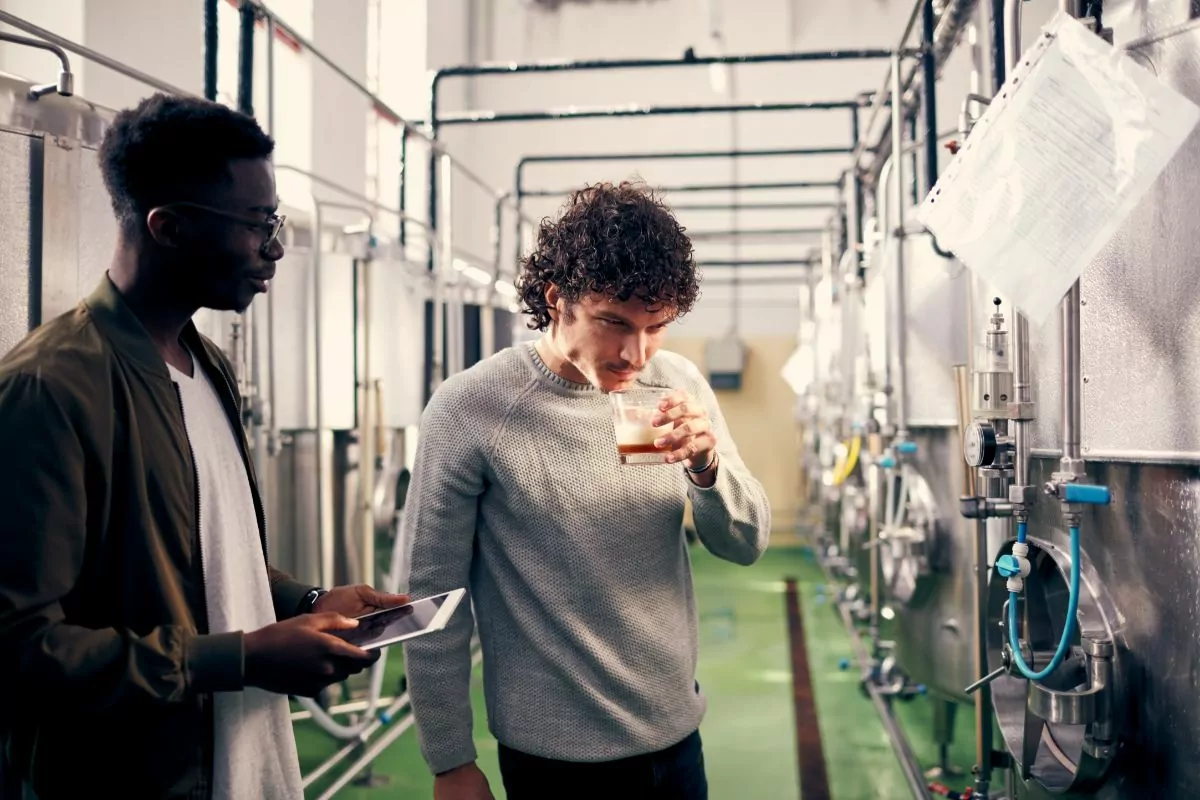 Less than 20 years ago, Austin only had 20 active breweries. Now, thanks to the popularity of locally brewed beers, Austin is home to well over 400 breweries. Therefore, Austin is now the perfect destination for beer drinkers.
However, with so many popular breweries to choose from, finding the best place to try a local beer can be challenging. Luckily for you, we're here to help!
In today's post, you'll find a list of 10 best Austin breweries you should try today(see also: 6 Best Breweries In Anaheim To Try Today)(see also: Ten Best Bend Breweries To Try Today)(see also: Ten Best Baltimore Breweries To Try Today)(see also: 15 Best Breweries In Milwaukee To Try Today)(see also: 10 Best Ballard Breweries To Try Today)(see also: 12 Best Breweries In Portsmouth Nh To Try Today). We'll tell you where you can find each brewery, what they have to offer, and why you should visit.
Address: 2340 W Braker Ln, Austin, TX 78758
The first Austin brewery on our list is Circle Brewing Company. This is a relatively new brewery that only opened in Austin in 2010.
Despite being popular with sports fans visiting the Q2 soccer stadium, this brewery still has a relatively low-profile presence in the city.
This makes it one of the quieter breweries to visit. Circle Brewing prides itself on producing and selling simple beer that looks and tastes great.
The only ingredients the company uses to make its beverages are water, hops, yeast, and malt. Popular beers sold by Circle Brewing include Perfekt Pils, Austin Anthem ale, and Alibi Blonde.
Address: 3001 Industrial Terrace, Austin, TX 78758
Austin Beerworks is one of the most popular and successful breweries in Austin. This brewery has moved from strength to strength thanks to its understanding of what Central Texas beer drinkers like.
This brewery does make a wide range of different beers but its core focus is on flavorful hot-weather beers that are refreshing.
Some of the best beers you can try here include the Pearl Snap German pils and the Peacemaker ale. Austin Beerworks is also a great place to grab something to eat as the taproom also has a food truck that sells tacos, nachos, and burgers.
If you're feeling adventurous, you could try one of the experimental batch taps.
Address: 3220 Manor Rd, Austin, TX 78723
Is there a better combination than beer and sweet pastries? We're not so sure there is! If you love the thought of tucking into a sweet pastry and a refreshing beer, you have to visit Batch Craft Beer & Kolaches which has an on-site brewery and bakery.
That's not all this brewery has to offer though! If you're looking for an Austin brewery that has an eclectic lineup of beers, this is definitely the brewery for you.
Batch Craft Beer & Kolaches offers everything from sour IPAs to imperial stouts. This huge variety is what the brewery prides itself on. The brewery loves to experiment with different mixes of wild and clean beers to create something new and interesting.
Address: 1305 W. Oltorf St. Austin, TX 78704
Next up, we have Austin Beer Garden Brewing Company. This is an award-winning brewery that has won countless awards and medals for its beers.
In recent years, the brewery has won gold medals with Industry, which is a German pilsner, and silver medals for the Beeginning, which is a unique honey beer.
Another popular beer the brewery produces is Hell Yes. Hell Yes is a delicious helles lager that has a wonderful hint of spice.
Austin Beer Garden Brewing Company can fill up fast, so you'll want to get a table quickly if you want to spend the night here.
Address: 1208 W 4th St, Austin, TX 78703
Hold Out Brewing is easily one of the best breweries in Austin for those of you that seek a charming and relaxed place to try different beers. One much-loved thing about Hold Out Brewing is that they produce a lineup of approachable beers.
This gives newbie beer drinkers the chance to enjoy new beers without having to experiment too much. Most of the beers here are lagers and top-notch pale ales.
Another excellent thing about Hold Out Brewing is that they have partnerships with the local community which means most of the beers are made from locally sourced ingredients.
It's probably also worth noting that this brewery has a CIA-trained chef that can make you some epic food while you enjoy a refreshing beverage.
Address: 3108 Manor Rd, Austin, TX 78723
Oddwood Brewing is home to a laid-back, retro atmosphere that's complete with VHS tapes and indie rock. It's also home to a lineup of smart and sophisticated in-house beers.
Oddwood Brewing clearly enjoys offering Central Texas locals a wide range of sours, but you can also find IPA-heavy taps and hoppier lagers throughout the week. In fact, Oddwood has an impressive variety of beers on offer.
No matter what you like, there's a good chance you'll find a beer you can enjoy at Oddwood's. Aside from beer, Oddwood Brewing also has an extensive menu that features pizzas and salads.
There's also a wine menu for non-beer-drinkers.
Address: 6014 Techni Center Dr Ste 2-101, Austin, TX 78721
If you love IPAs, Southern Heights Brewing Company is by far one of the best Austin breweries you can visit. Based in East Austin, this brewery is famed for its wide variety of IPAs, most of which offer a tropical flair.
The tropical Tahitian Dreamin' is an absolute must, while Where's My Flannel is a beer drinker's favorite too. Where's My Flannel is a good choice for anyone that prefers a more mild and malty IPA.
The taproom here features a simple, yet stylish warehouse design, extensive seating, and a spacious outdoor picnic table area for those hot summer days.
Address: 4824 E Cesar Chavez St, Austin, TX 78702
One of the newest breweries in Austin is Central Machine Works. Central Machine Works opened in 2019 in a historic structure that once housed a parts-building shop.
As a result, it is one of the best breweries in Austin to visit if you want to take in some local heritage too.
The brewery stays true to its heritage emphasizing community connection and preservation. This large venue offers many local canned and draft beers (see also: What Is Draft Beer?)and a lovely space for families and friends to socialize and relax.
Sampling some of the local beers, lounging with friends, and grabbing a bite to eat is encouraged.
Address: 3913 Todd Ln #607, Austin, TX 78744
The next Austin brewery on our list is Independence Brewing Company. When it was founded in 2004 by Amy Cartwright, Independence Brewing Company was one of just three production breweries in Texas City. It was also the only brewery owned by a woman.
Today, Independence Brewing Company is the eighth largest brewery in the state of Texas and Cartwright is an iconic name in the craft beer community.
In terms of what you can expect from this brewing company, you'll find classic styles that have been meticulously crafted. One of the brewery's signature selections is an amber ale.
The Stash IPA, which was the brewery's first stab at IPAs, is pretty great too.
Address: 1701 E 6th St, Austin, TX 78702
The final Austin brewery on this list is Zilker Brewing Company. Found in central Austin, Zilker Brewing Company is best known for its crowd-pleasing lighter style beers.
While Zilker Brewing offers a wide range of on-tap beers in its taproom, a lot of locals purchase their canned beers for picnic and BBQ party consumption.
Due to its central location, the taproom at Zilker Brewing isn't very big, but that doesn't stop the brewery from offering a good variety of taps. You will have to book a table if you want to guarantee a seat.
The brewery's light and refreshing style of beers appeals to a wide range of beer drinkers so there's a very good chance you'll find a beer you like to drink. We recommend the Parks and Rec pale and the Icy Boys.
Final Thoughts
There you have it, 10 of Austin's best breweries that you should try. As you can see from our list, Austin is blessed with a wide range of breweries that know how to make a good beer and entertain guests.
It doesn't matter what type of beer you like to drink most, there's a brewery on this list that offers something you like. Better still, most breweries in Austin give you the chance to experiment with different beers and try something new.
Now you've made your way through our list, why don't you decide where you're going to drink first?
Latest posts by Rees Vaughn
(see all)