Brewery hopping in Seattle is a favorite pastime with most beer enthusiasts, locals, and tourists.
While Seattle has a huge range of excellent breweries to choose from, Ballard is the best place to go if you're looking for a delicious local beer.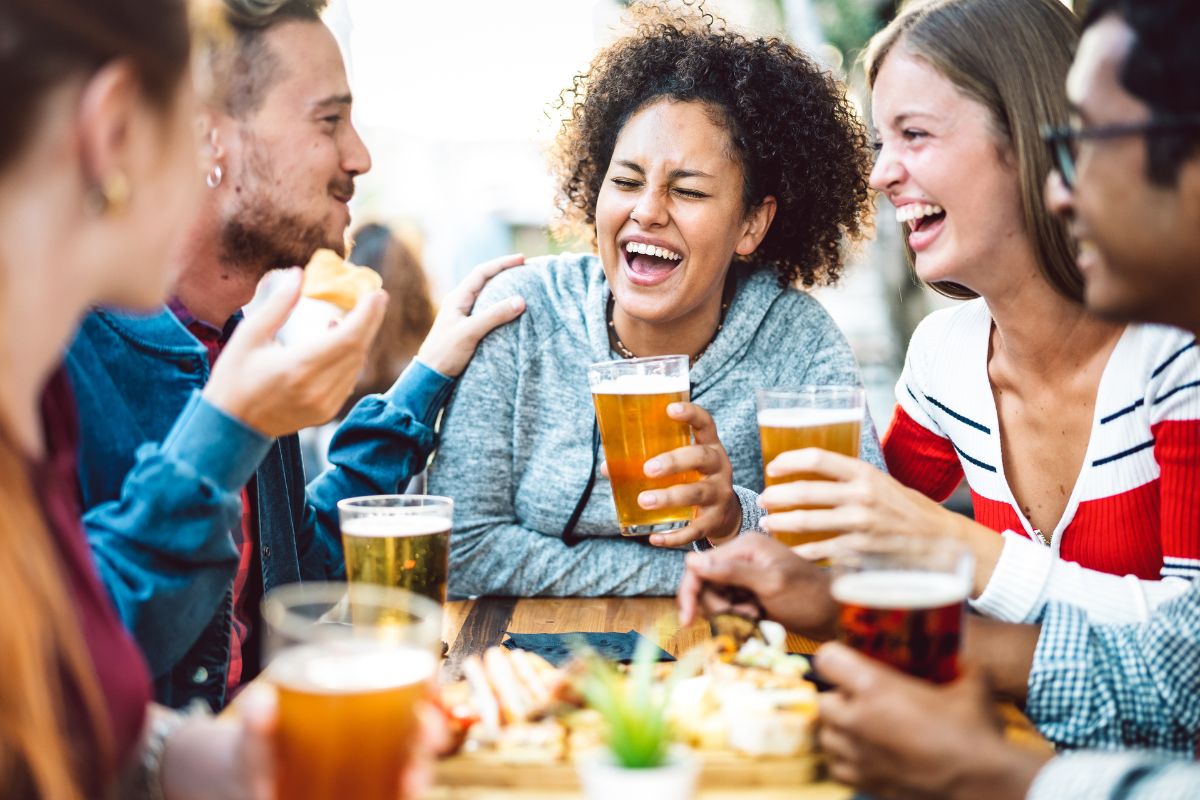 This Seattle neighborhood has an incredible Brewery District that can be found north of Salmon Bay.
There are a variety of popular breweries near each other, making it possible to plan an epic brewery crawl with your friends and family.
You can enjoy a vast selection of ales in relaxing beer gardens and lively taprooms, order tasty snacks from food trucks, and maybe even tour a few breweries along the way.
To make sure you don't miss out on the best beers, we've put together a list that shows you the best Ballard breweries. If you're in need of a refreshing beer quickly, keep reading!
Address: 5010 14th NW, Seattle, WA 98107
We'll kick our list off with Reuben's Brews. If you only have time to visit one brewery in Ballard, make sure it's this one. Reuben's Brews has a lively taproom that offers beer drinkers 24 different homemade beers.
With 24 different offerings to choose from, it's probably fair to say you won't run out of beers to try.
When it comes to kicking back and relaxing, this taproom has plenty of space and lots of large wooden tables for you and your friends to sit on.
You could quite easily spend a whole afternoon drinking here. 
Popular brews you might want to try include Gose and the Crikey IPA. You'll also be pleased to hear that Reuben's Brews has food truck pop-ups outside.
Address: 936 NW 49th St, Seattle, WA 98107
Fair Isle Brewing is one of the best breweries in Seattle for beer and wine lovers that like to appreciate the nuances of each drink they try.
This brewery specializes in the brewing of high-standard farmhouse beer, made using native yeast, vegetables, and refermented fruits. 
Some of the fruits and vegetables used to make Fair Isle Brewing's beers include beets, kiwi, and pluots.
Fair Isle Brewing also offers a range of interesting oak-aged styled beverages that have been infused with ingredients like blackberries, tarragon, and sencha tea.
In terms of facilities, this brewery has indoor and outdoor seating so you should find it easy enough to find somewhere comfortable to enjoy a fresh drink.
Address: 5101 14th Ave NW Suite 101, Seattle, WA 98107
The next brewery on our list actually started in Portland Oregon in 2016, before moving into Ballard.
Great Notion Brewing is an award-winning brewery that knows how to make epic IPAs, sours, lagers, stouts, and smoothies.
One of the greatest things about this brewery would have to be that you can enjoy your favorite beers at home. Great Notion Brewing ships nationwide.
Therefore, you can try the local beers in-house and then order your favorite to arrive at your home too. 
This is a busy brewery that suits all age groups. There is a huge variety of alcoholic and soft drinks to choose from, while the venue also sells classic comfort food.
Some of the beers you should try include Easy Like Sunday Morning, Pot of Gold, and Elite Lager.
Address: 1144 NW 52nd St, Seattle, WA 98107
If you're looking for a great location to hang out with your friends, Obec is the best brewery for you. This is an adult-only brewery that has a spacious taproom that features indoor seating and a beer garden.
Across the road from Serious Pie, you can choose from a range of refreshing beers and wines. Better still, you can order a pizza from across the street and enjoy it with your drink.
One of the best features at Obec is the build-your-own European-inspired beer flight.
This gives you the opportunity to try a range of different European beers (see also: 14 Delicious European Beers To Try Today)in one sitting. We don't know about you but that sounds pretty great.
Address: 1103 NW 52nd St, Seattle, WA 98107
The next Ballard brewery on our list is Urban Family Brewing Co. If you love hoppy beers that have a strong fruity flavor, this brewery is perfect for you.
Urban Family Brewing Co. specializes in sours that come with the most amazing refreshing combinations. 
Delicious combinations include mango and peach, passion fruit and guava, and raspberry and lemon peel.
Those of you that truly love sours have to try the brewery's sour slushies. If you don't, don't panic, as Urban Family Brewing Co. also has a wide range of American light lagers and IPAs to choose from too.
Address: 826 NW 49th St, Seattle, WA 98107
If you're planning a brewery hopping trip around Ballard, one thing you're going to be looking for aside from great beer is somewhere nice to relax. The taproom at Bale Breaker offers everything you need.
Bale Breaker has an expansive indoor and outdoor seating area that comes equipped with benches, long tables, and firepits.
Since it doubles as a tasting room for Cider Yonder too, you'll be able to choose from a great selection of beverages.
It's worth noting that this brewery has more gluten-free options on tap than other breweries in Ballard. 
You'll find beverages brewed from hard apple juice and pineapple, and drinks spiced with cardamom.
While the hazy beers are popular, we have to recommend the strawberry lemonade slushies.
Address: 907 NW 50th St, Seattle, WA 98107
Lucky Envelope Brewing prides itself on offering something for everyone. It doesn't matter if you like sours, IPAs, or stouts, this brewery has a beverage you can enjoy.
Another great thing about Lucky Envelope is the uniqueness of its beers. Popular beverages like the peanut butter stout, and two pepper pale ale can't be found in other breweries in Seattle.
This gives beer enthusiasts the opportunity to try something completely new. You might even want to leave your comfort zone and try something you wouldn't normally like.
Some of the beers we can recommend are the mango lassi IPAs and the cucumber gochugaru sours. 
Lucky Envelope's taproom has indoor seating and an outdoor patio. The outdoor patio is usually home to a range of food trucks, so grab something to eat during your visit.
Address: 1108 NW 52nd St, Seattle, WA 98107
Stoup Brewing is a family-friendly brewery that offers a good selection of award-winning beverages. In fact, this brewery has multiple awards for its Northwest IPAs, stouts, pale ales, and larger.
Stoup Brewing was founded by a couple and their friend. One of them already had forensic chemist experience so it was fair to say they knew what they were doing.
The Stoup Brewing taproom is an entertaining place to kick back. The outdoor patio is often filled with families enjoying a cool local beer.
Address: 1118 NW 50th St, Seattle, WA 98107
The penultimate Ballard brewery on this list is the Trail Bend Taproom. This brewery has a stylish warehouse-like interior that features custom woodwork and concrete floors.
It is a great place to kick back with friends and enjoy one of the best locally brewed beers.
Trail Bend Taproom has beers from most of the best Northwest breweries. Trail Bend Taproom also offers wines, ciders, and cocktails so you won't struggle to find something you enjoy.
As if the variety of beverages wasn't enough, Trail Bend Taproom also has an on-site restaurant that sells wood-fired pizza, sandwiches, and salads.
Address: 1110 NW 50th St, Seattle, WA 98107
The final Ballard brewery we have for you is Wheelie Pop Brewing. Owned by two friends, this brewery has a unique motorcycle theme that makes it a big hit with motorcycle enthusiasts from all over Seattle.
The brewery has a decent selection of local brews to choose from, while also offering prosecco and Italian soda.
With plenty of seating options, a restaurant next door, and the occasional food truck pop-up, you can easily enjoy the entire evening at Wheelie Pop Brewing.
Final Thoughts
As you can see from our list, Ballard is blessed with a wide range of excellent breweries, most of which sit on the same 4 blocks.
This makes it incredibly easy for beer drinkers and partygoers to find somewhere to grab a locally brewed beer or other alcoholic beverage.
There are a few more breweries found in Ballard but the ones on our list are simply the best.
Now you have this list of Ballard breweries at your fingertips, you can start planning your brewery-hopping trip with your friends and family.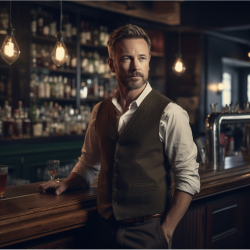 Latest posts by Rees Vaughn
(see all)