The nickname Brew City didn't just come out of thin air more than two centuries ago. The fact that this is what Milwaukee has been known as for all this time is evidence of the strong connection that it has with the brewing industry.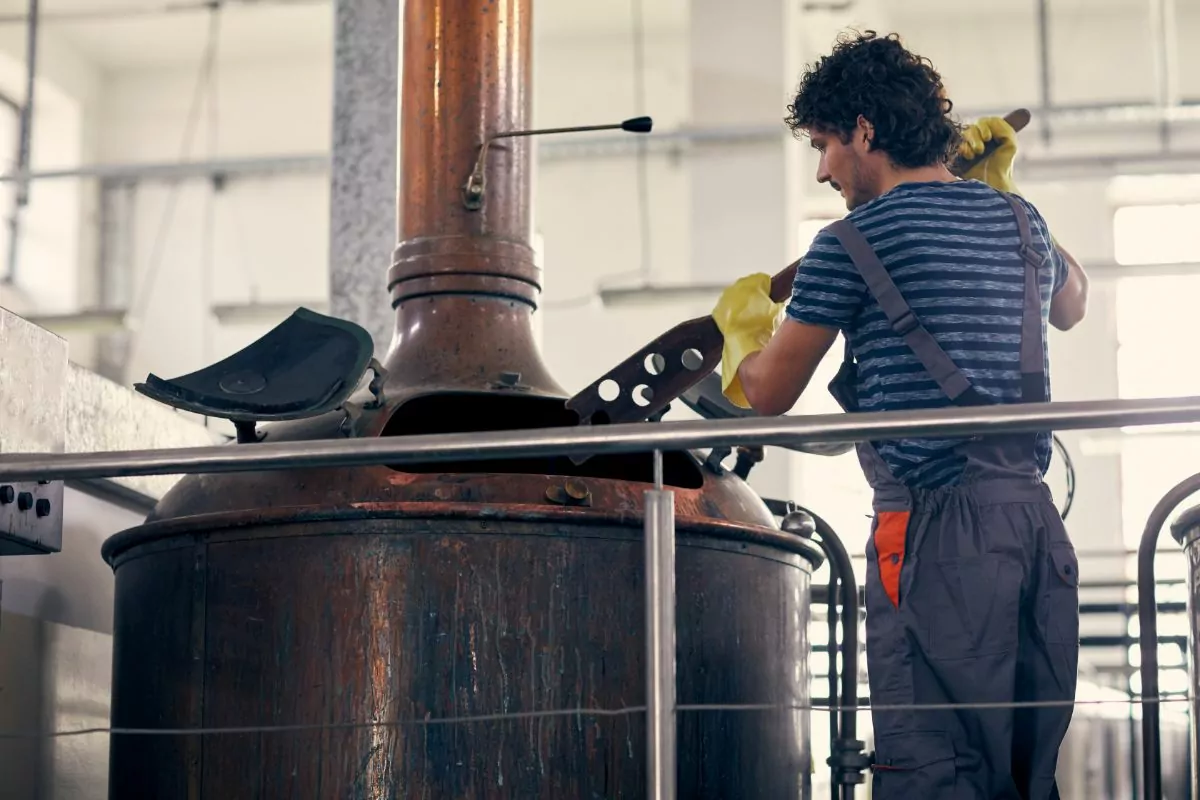 We have found the 15 best breweries in Milwaukee to try today (see also: Nine Best Albuquerque Breweries To Try Today)and find out why this is one of the great beer cities in the country.
Central Waters Brewing Company is celebrating its 25th anniversary in 2023. The company is known for its barrel aged beers, although it also has a strong line of porters, red and blonde ales as well as American style pilsner.
The brewery originally opened in Junction City, Wisconsin and moved to Amherst in 2006. But it was in 2021 that the Milwaukee taproom was launched.
When browsing the menu of beers at Central Waters you can choose from a huge variety of year round beers or seasonal and specialty brews.
Eagle Park Brewing Company has become famous for its straight to the point flavors and original milkshake IPAs. These in-vogue beer styles which originated from East Coast breweries have made their way into the Midwest through places like Eagle Park.
As well as craft beer this company also produces some small batch spirits including bourbon, gin, vodka and a vanilla cheesecake cream liqueur. They also make hard seltzers, sours and slush beers as well as hard smoothies.
On the more traditional menu you'll find lagers, malty beers, hoppy beers, dark beers and stouts.
The Hacienda Beer Co. produces their beers in Baileys Harbor, Door County but opened a taproom in Milwaukee in 2019. Their focus is on brewing experimental beers from crisp Pilsner to a decadent pastry stout.
Many of their canned beers are only brewed one or two times a year and have some great names such as Stop, Don't Come Back and It Just Does Weird Things.
Their bottled beers take one to two years to produce and many are made with locally sourced ingredients. 
City Lights Brewing Company is housed in an historic and iconic building in the heart of Milwaukee's Menomonee Valley. But you shouldn't just come for the history of the building, the beer is incredible too.
After just five years the brewery has won numerous awards for brewing excellence including a silver medal for its signature Hazy IPA at the Great American Beer Festival.
Their core beers include their award winning Hazy IPA, Mexican Lager and a Coconut Porter. They also produce seasonal and specialty beers and hard seltzers.
1840 Brewing Company is named for the year that the first commercial brewery was opened in Milwaukee.
The founders of the brewery began making beer the traditional way, by getting wort from local breweries before aging unfermented beer in a range of barrels.
Although, not all their beers are aged in barrels and the company offers a variety of styles for all tastes. They are capable of producing traditional, simple beers whilst also delivering creative flavors. You'll find light, dark, hoppy, fruity and sour beers here.
Founded by Milwaukee natives, Kevin Wright and Andy Gehl, Third Space Brewing offers a gimmick-free beer tasting experience. They have five core beers as well as a rotating menu of specialty and seasonal beers.
Despite only being seven years old the brewery has become one of the fastest growing craft breweries in the country. It has a program which raises awareness and funds for non-profit local organizations, called Pints with a Purpose.
Every year Third Space Brewing hosts the Wisconsin IPA fest where attendees vote for the best IPA in Wisconsin.
Family owned and operated, the Supermoon Beer Company is a small brewery in the Bay View area of Milwaukee. They make rustic, funky and barrel-fermented beers as well as European inspired classics.
This is a real neighborhood company that operates out of the basement of a previous multi-unit house. They now have a tap room which is located upstairs in one of the renovated apartments.
It's open Thursday through Sunday and customers can pick up their favorite beer. You can also take part in one of their Cellar Sessions for a tasting.
Good City Brewing is committed to creating great beer but also to contributing to the city of Milwaukee. The brewery hosts monthly service projects for volunteer work, charities and local community organizations to make Milwaukee a better city to live in.
When it comes to the beer, they experiment with different aromas but their hop-forward beers and pale ales are the strong front runners here.
The company has two locations. One in the East Side, surrounded by bars and restaurants with lots of indoor and outdoor seating. The other is in the Deer District and has a more modern, industrial feel.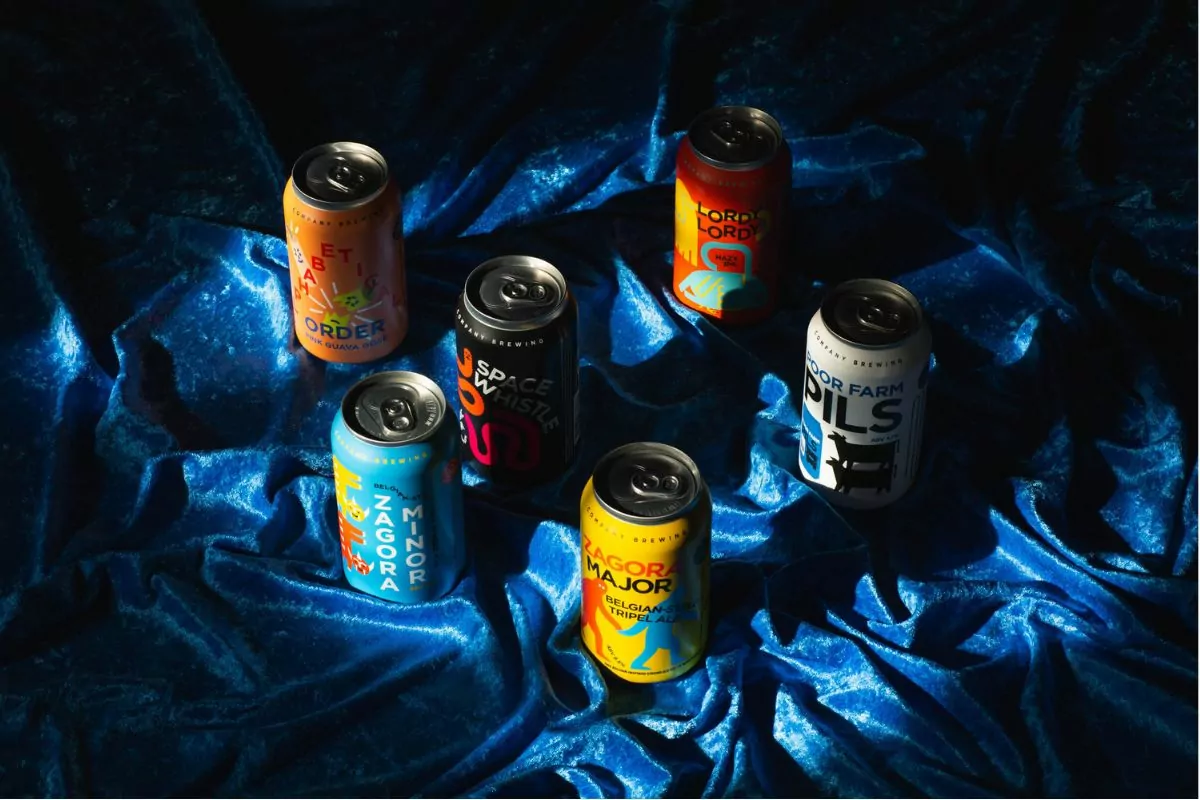 Based in the Riverwest neighborhood of Milwaukee the Company Brewing brewery succeeded where others had failed, to set up a thriving brewing enterprise in the area.
With a diverse range of drinkable beers, this brewery can offer you anything from an oatmeal milk stout to a sour fruited gose. While they don't have an ever-changing menu of new or experimental beers they offer consistently good beer.
There is an indoor taproom which has plenty of seating and there is a large, adjoining courtyard for watching games on the big screen.
The Urban Harvest Brewing Company was established in 2016 and is a small neighborhood brewery. They brew small batches of fresh, handcrafted ales several times a week.
With a core menu of year round beers that includes pale ales, golden ales, stout and amber beers there's always something good to choose from. Add to that their seasonal or special release beers, and you have the recipe for a successful and popular brewery.
The taproom at Urban Harvest Brewing Company is open Thursday through Saturday.
The name of this brewery is no mistake. It is the brainchild of Jenny Higgins and Chris Ivanovich, with Chris having 35 years of brewing experience and 40 years as a magician.
The focus of Wizard Works Brewing is hand-crafted, traditional beer. It sits in the middle of Milwaukee's historic Third Ward offering a fun and welcoming atmosphere.
A lot of the beers have magic themed names such as Smoke and Mirrors or Sorcerer's Apprentice and include IPAs, blonde ales and stouts. They also sell hard seltzers and root beer.
One of the most well established breweries in Milwaukee, the Lakefront Brewery has been making honest, traditional beer since 1987. For $12 or $13 you can take a tour of this Milwaukee icon that lasts around 45 minutes. You'll also get two pints of beer in a souvenir glass.
There are a huge selection of taps in the historic beer hall and food is served too. From spring to fall you can enjoy beer by the Milwaukee River served from the outdoor beer taps.
Lakefront Brewery offers the most consistently good and diverse beers in the city of Milwaukee.
The Indeed Brewing Company already has a great line of beers coming out of Minneapolis, and you'll find them in their Milwaukee brewery and taproom too. You'll also find some unexpected beers and flavors with Milwaukee acting as a small scale testing ground.
Ingredients from Wisconsin are used in some of these new products including cherries from Door County which are used in a wood-aged red ale. They also offer hard kombucha and seltzers.
Mobcraft Beer was established in 2011 when the brewery would let drinkers decide what they would brew next. It was in essence, a crowd sourced recipe program. They still have this option, but it's now supplemented with their year round and seasonal beers.
The brewery also has several sour ales, milk stouts, porter, IPAs and lagers. Enjoy your favorite at their taproom while enjoying a pizza and some great company.
Ope! Brewing Co. is not just a brewery it's a fun destination. Check out their beers and seltzers, grab some sustenance from one of the food trucks and get stuck into one of the bar games. Alternatively, sit back and enjoy some live music with your drink.
On tap, you can choose from IPAs, lagers, hard seltzers, porter, kolsch, or a chocolate dunkel. And of course, you can also play some volleyball while you're there.
Final Thoughts
We hope that this guide to the 15 best breweries in Milwaukee has been enjoyable and that it has inspired you to come to this great city and explore what they have to offer.
Of course, there are many other breweries in Milwaukee so head out and find your favorite today(see also: 8 Best Boise Breweries To Try Today). Cheers!
Latest posts by Rees Vaughn
(see all)