When it comes to beer in the state of Oregon, you may be tempted to head straight to Portland yet you should try Beer City USA. That's the alternative name to Bend which has more breweries per capita than Portland or anywhere else in the state.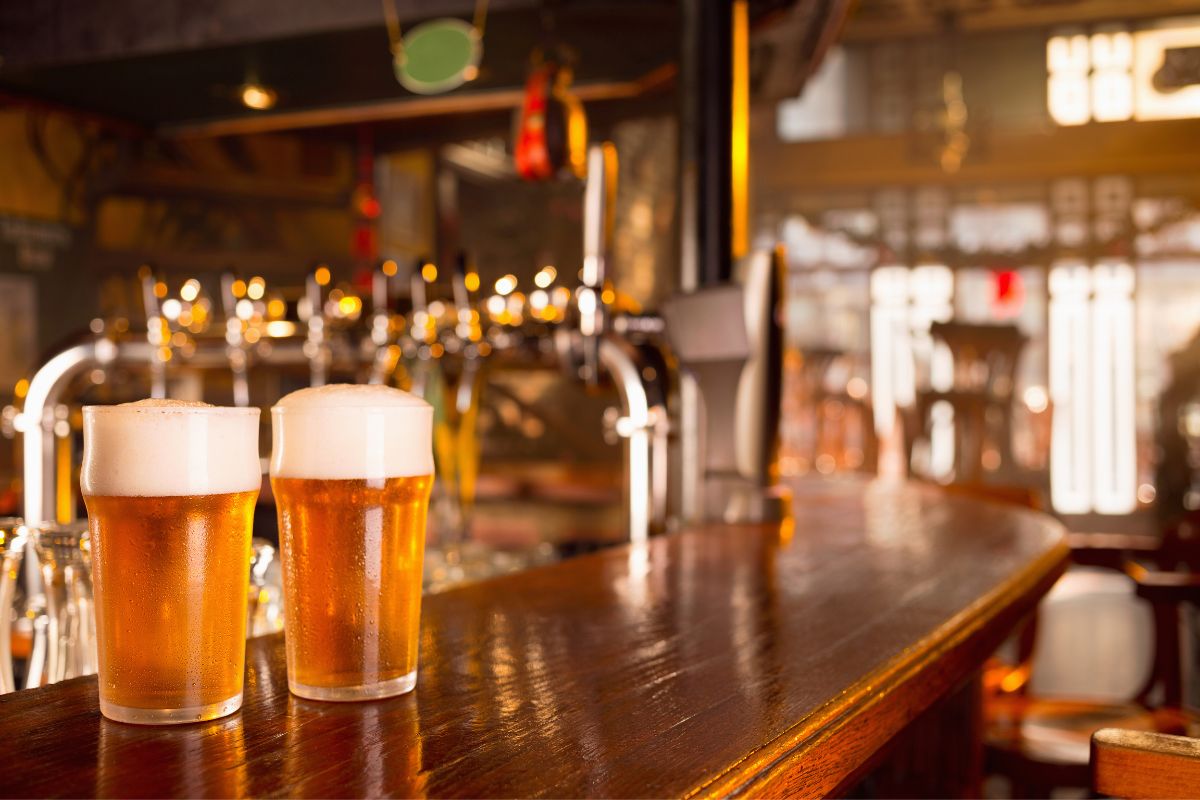 Coupled with its trendy food scene, you can wow your taste buds by trying the food but staying for the beer.
A lot of that is down to the area itself with locally sourced ingredients and pristine water that flows from the mountain tops so the beer has to be tried.
In this guide, we will detail the ten best Bend breweries to try today(see also: 7 Best Breckenridge Breweries To Try Today).
Bend Brewing Company
Monkless Belgian Ales
Crux Fermentation Project
Deschutes Brewery Bend Public House
Boss Rambler Beer Club
Boneyard Beer
Sunriver Brewing
Goodlife Brewing Company
Bridge 99 Brewery
The Ale Apothecary
Address: 1019 NW Brooks Street, Bend, OR 97703
As the second-oldest brewery in the city, Bend Brewing Company has earned its nickname of BBC. This is truly a brewery that is worth spending some time in as one you can enjoy in the outdoors which is one of the great things about Oregon.
Whether that's enjoying live music, some of the city's best pub food (the grilled peach salad comes well recommended), or time with your friends and the dog on their lawn.
All while sampling their menu including an export stout, IPA, sour ale, coffee porter, or NW pale ale with many more waiting to be tried.
Address: 803 SW Industrial Way, Suite 202, Bend, OR 97702
Come for the views from The Brasserie at Monkless Belgian Ales, and stay for the beers themselves. Situated by the city's Old Mill and the flowing Deschutes River, the brewery itself is a destination that is well worth heading to.
However, there are award-winning ales to try such as their Peppercorn Imperial Wit alongside some superb food like their beer braised sauerkraut. Or maybe Shepplekofeggan, a wheat beer which is brewed with spices to go with their Panzanella. 
Address: 50 SW Division Street, Bend, OR 97702
Granted, Crux Fermentation Project may be a little harder to find than a lot of breweries in Bend yet it is worth the trip. After the drive, you can relax in one of the city's leading beer gardens and gaze over the Cascade Mountains.
Their beers are just as impressive as the views with some renegade brewing methods like barrel-aging and decoction mashing.
Try for yourself with Bochi Bochi, a Japanese Rice lager, Exactly Random, an imperial IPA, and Gimme Mo, which is 'not just another IPA'.
Address: 1044 NW Bond Street, Bend, OR 97703
To go back to the origins of Bend's craft beer scene, you need to head to Deschutes Brewery (see also: 10 Unmissable Louisville Breweries You Need To Check Out)Bend Public House. They have been brewing for three decades and are still offering their Black Butte Porter which is the beer that kicked it all off.
The brewery can also claim to have played a larger part in the scene as Paul Arney began his brewing career here before heading The Ale Apothecary and starting his own brewery.
Before heading there yourself, with a dedicated taproom, you can enjoy Deschutes Brewery's hazy IPAs, farmhouse ales, pilsners, and even a Belgian-style dubbel.
Address: 1009 NW Galveston Avenue, Bend, OR 97701
The neighborhood on NW Galveston Avenue must feel truly blessed as they can call Sunriver Brewing Company and Boss Rambler Beer Club as their locals. This is a relatively new brewery which is always striving to try new things(see also: 10 Best Chattanooga Breweries To Try Today).
That could be a cold IPA (Cold Standard), a tropical hazy IPA (Tropics Trip), or even their own domestic light beer (Stokes Light). They fail to take themselves wholly seriously which is part of the charm.
Address: 1955 NE Division Street, Bend, OR 97701
Many find the junkyard chic of Boneyard Beer quite endearing and it has become a fixture in Bend's craft beer scene since opening in 2018. There is a clear focus on hops and the sours have been drawing in punters from far afield.
Alongside a hefty food menu packed with sandwiches, salads, and bowls, you can sup their GABF medal-winning Diablo Rojo or their RPM IPA. Despite the awards, Boneyard likes to keep a low profile which is part of their niche appeal.
Address: 1005 NW Galveston Avenue, Bend, OR 97703
Sunriver has been impressive for over a decade with some award-winning creations that are typical of Oregon.
Some of their flavors come from far-reaching places like their Bondi Beach Party IPA, Rivermark Czech-style pilsner, or a little closer like their Vicious Mosquito West Coast IPA, and Fuzztail American-style hefeweizen.
The brewery's recipes are some of the most inventive in the city and each beer is carefully crafted. After all, what sounds better than drinking one of their IPAs while nibbling on a pretzel on their outdoor patio?
Address: 70 SW Century Drive, Suite 100-464, Bend, OR 97702
While the tasting room at Goodlife Brewing Company is inviting, the doors lead out onto a large Biergarten capable of hosting concerts. That's great for visitors but ideal for the locals who often grab a beer with a paired flatbread, salad, wrap, or sandwich.
The ingredients for both the food and their beers are locally sourced and even the spent grain is used in their soft pretzels. Their core line offers a Pacific ale, IPA, imperial IPA, pale ale, and Bavarian lager yet there is often something new to try. 
Address: 63063 Layton Avenue, Bend, OR 97701
Bridge 99 Brewery has been operating since 2013 and remains one for small batches and they have had a taproom since 2018. They are still expanding yet remain typically humble and continue to use sustainable practices.
That means locally sourced hops from Central Oregon and even their spent hops, yeast, and grain are sent to their local ostrich rancher proving that nothing goes to waste.
Your trip certainly won't be as there is an extensive menu to suit a range of tastes from porters and pale ales to IPAs, Irish ales, and Irish lagers.
Address: 30 SW Century Drive Suite 140, Bend, OR 97702
For a true taste of Bend's hospitality, you should head to The Ale Apothecary. The brewery looks to be carved out of the earth itself which is perhaps closer to the truth.
Some of their spontaneously fermented offerings use natural yeast from the forest, completely natural carbonation, and fresh water from nearby Tumalo Creek with locally foraged ingredients.
Though the brewery itself is off-limits to the public, the tasting room welcomes in guests and you should consider taking some of their exquisitely bottled beers home with you. 
Final Thoughts
Like a lot of craft beer scenes, the one in Bend has become a fixture of the city itself and is an attraction to visitors.
To become increasingly engrained in Oregon tradition, you can expect to find many breweries using locally sourced ingredients and making the most of their surroundings.
Whether that is a Biergarten that hosts live music or a brewery that forms part of an outdoor trail. 
The city of Bend is known as Beer City, USA, for the sheer number of breweries but you should find that quality has a bigger appeal than quantity, which is certainly the case.
Though it does have competition with Portland for the state's best craft beer scene, there is plenty to enjoy from a visit to Bend's.
There are some exceptional IPAs to choose from as well as ales and even ciders though consider taking the Bend Ale Trail to collect some passport stamps as a souvenir of your trip. 
Frequently Asked Questions
Which Of Bend's Breweries Is Known To Be The Oldest In The City?
Bend's craft beer scene is relatively new yet there are still some relatively old breweries in the city. The oldest is Deschutes Brewery which operates as a public house.

Its origin was as a small brew pub which was founded in 1988 by Gary Fish. The brewery remains popular with the locals and visitors alike with some exceptional beers.
Why Is The Craft Beer Scene In Bend Doing So Well?
There are several reasons for the popularity of Bend's craft beer scene and it does benefit from the area itself.

That includes fresh water and some locally sourced ingredients that are readily available and used in the beers.

Beer is known to be a part of the city's culture so you can expect some carefully crafted and award-winning beers.

These can be enjoyed in the taproom though many breweries have outdoor areas to take in some epic views while participating in some outdoor activities, as you would expect in Oregon.
Latest posts by Rees Vaughn
(see all)