Cape Cod is one of the best places to drink beer and luckily there are plenty of great breweries here to supply it.
This is a place synonymous with relaxation and fun, so it seems fitting that there is a thriving beer brewing industry here.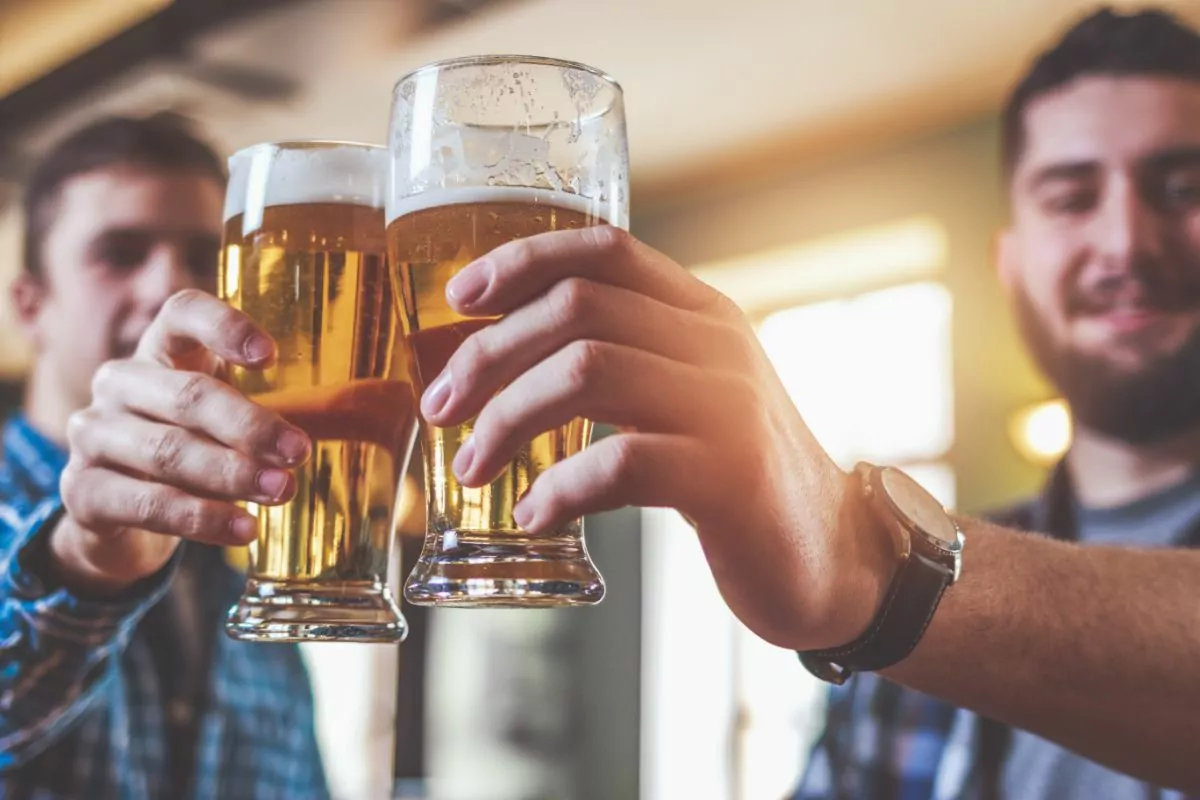 We have found 14 best Cape Cod breweries to try today, so you know exactly where to go next time you find yourself kicking back here.
Aquatic Brewing has a taproom in Falmouth and produces everything from IPA to ale, stout to lager. They have events that happen weekly including Trivia on Thursdays and a 5K run on Sunday mornings.
The draft list includes New England IPA, American pale ale, IPAs, saison, amber lager and coffee oatmeal stout. Whiskey barrel aged imperial stout and helles lager are also available.
There is indoor seating only at Aquatic Brewing which is on a first come, first served basis. It's possible to buy light snacks at the bar or bring your own food from nearby restaurants.
At its tasting room in East Falmouth, Bad Martha Farmer's Brewery has a 15 bbl system which meets its brewing needs(see also: 5 Unmissable Oregon Breweries You Need To Check Out)(see also: 6 Unmissable Ohio Breweries You Need To Check Out).
The company produces a range of beers and hard seltzers including IPAs, Czech style pilsner, lager, wheat beer, as well as blonde, red and cream ales.
You can also try their stout, Belgian quadrupel, extra special bitter, Mojito and Frigid Seas hard seltzers. 
Enjoy a drink and some pizza or charcuterie with your drink in the brewery tasting room or the spacious beer garden. Beers are available in the tasting room or for distribution.
Barnstable Brewing is a family owned and operated brewing company which is open all year round. In the warmer months they have a great patio where you can enjoy your favorite drink in the sunshine.
Depending on availability, the taproom has a rotated offering of beers and hard seltzers. These include fruit beer, session IPA, fruited sour ale, American brown ale and double New England IPA.
European style beers such as marzen, dunkel and helles lager are also available. Or if you prefer something a little different try their pumpkin beer or sweet stout.
Cape Cod's original microbrewery is all about brewing the best beer possible. This brewery is open all year round and is located in the center of Cape (see also: 10 Best Cape May Breweries To Try Today)Cod in Hyannis. They have an indoor taproom as well as an outdoor beer garden.
Year round Cape Cod Beer offers blonde ale, IPA, amber ale, Bohemian pilsner, porter, and New England IPA.
Seasonally, you can also enjoy farmhouse ale, Irish pale ale, English old ale, Bavarian style hefeweizen, German ale and Bavarian dark wheat ale. 
There are also many specialty beers including oyster stout, and fruited beer sours.
Cisco Brewers have several locations, one of which is in Nantucket. This is a great location especially if you enjoy eating great food with your beer.
Monday through Thursday are Eat Fire Pizza days while every day is Lobster Trap day.
There's also usually live music for you to enjoy.
The year round beers you can enjoy at Cisco Brewers include New England IPAs, wheat ale, pale ale and light lager. Seasonal specialties offer golden ale, pumpkin ale and American IPA.
A rotating double IPA with orange and honey is a nice occasional treat. 
Shoal Hope Ciderworks has been operating out of Cape Cod Beer Company for a few years in one of their taprooms.
As a gluten free alternative to beer their products are popular with those who have a gluten intolerance or sensitivity. 
They offer dry and off-dry apple ciders that come in four varieties and have a sweetness similar to a Chablis.
Monument cider has brown sugar that is added after fermentation is complete while Honey Baby contains cranberry bog honey. 
Other ciders include Little Tart, Empty Barrel, Hops and Glory, Watermelon Dreams, Tequila Mockingbird, Bison Tart, Good and Sweet, and Date Night.
Devil's Purse is committed to making American beers which have European influences using only the best ingredients.
Perhaps their most popular brew is the Handline Kolsch which came from Cologne in Germany as competition for lager. 
You can either enjoy the beer at one of their outdoor picnic tables or buy your favorites to drink at home.
Choose from IPAs, red ale, spicy pickle beer brewed with habanero peppers, oyster stout, black lager brewed with coffee or a chocolate and caramel porter. 
Billing itself as the outermost brewery on Cape Cod, Hog Island Beer Company has been open for more than six years.
The company is named after an uninhabited island in Little Pleasant Bay where it is rumored that Captain Kidd buried treasure. 
The treasure to be found at Hog Island Beer Company includes wheat ale, IPA, stout, hazy IPA and pilsner.
This brewery is open 7 days a week, and they have a lawn and two patios where you can enjoy your beer with some tables under cover. 
The goal for the people at Naukabout Brewery and Taproom is for everyone to find a place to relax after a busy day. They offer a place to unwind with family and friends with a great beer at a wonderful lakeside location.
Choose from a variety of beers including New England IPA, pastry stout, IPA milkshake, double IPA, American lager, Russian imperial stout, white stout, and imperial IPA.
Beers are available to go in 16 ounce four packs as well as in mixed cases. They even brew their own root beer for kids.
Provincetown Brewing Company is situated in the heart of Provincetown and as well as their passion for beers they are equally passionate about giving back to the community.
A percentage of their sales goes to one of their favorite charities. 
On offer here are American IPA, golden ale, fruited sour ale, coffee stout, double IPA and hard seltzers.
You can also enjoy Spilt Tea, a hard seltzer brewed with an hibiscus and rosehip tea. Or a non-alcoholic Indie Ferm Kombucha. 
This is not just a brewery or tap room, Provincetown Brewing Company is an event destination.
The Sea Dog Brewing Company has many locations, one of which is in South Yarmouth. Their year round beer menu includes IPA, hazelnut porter, blueberry, raspberry and apricot wheat ale as well as a plain wheat ale.
Pumpkin wheat ale is a seasonal specialty. 
You can also enjoy a hard seltzer at Sea Dog Brewing Company. Choose from black cherry, wild blueberry and juicy raspberry. These are brewed in small batches to preserve the flavor and ensure a high quality product.
This brewery began in a small barn in Brimfield, Massachusetts. The dream was to provide customers with reliably delightful beer. All served in a fun, communal environment.
Twelve years later the 5 gallon cooler brewhouse is now a 60 bbl German engineered and independently owned brewery. It's still driven with the same energy, intent and passion as it was all those years ago.
Come here to enjoy their vast range of beers including IPAs, Czech style pilsner, imperial stout, tart wheat beer, stouts, Munich dunkel, brown ale and porter. For something a little different try their Japanese rice lager.
The Offshore Ale Company is Martha's Vineyard's year round brewpub that has been winning awards for its beer since 1997. Come for the beer, stay for the food, fun and music.
They are open every day of the week so whatever the occasion, come here to celebrate. 
Aside from the great food, the menu offers some fantastic beers. Try their East Chop Lighthouse, an award winning golden ale or the Steeprock Stout with its smooth taste and deep color.
You'll find plenty of great IPAs, as well as some wonderful ciders and hard seltzers to enjoy.
Known for their commitment to locally sourced ingredients, Buzzards Bay Brewing regards beer drinking as an agricultural experience.
This is why they focus on local hops and grains, working closely with farmers in the region. 
Come to one of their many live music events where everyone over the age of 21 is welcome. Two of their local favorites are Flounder, which is a blond ale and Buzzards Bay IPA.
Other beers on offer include hazy IPA, oat stout, sour ales, lagers, pilsners and ciders. 
Final Thoughts
Locally made beer in Cape Cod is just another of the many reasons why you should come and spend time in this great place.
With so many wonderful breweries to visit, beers and ales to choose from you may find yourself a regular visitor.
We hope that you have enjoyed our guide to Cape Cod breweries and that you'll pay a visit soon.
Latest posts by Rees Vaughn
(see all)