If there is one spot in the country where you can be sure you will get some of the best craft breweries, it is San Diego.
This city in California is recognized to be the capital for craft beer in the US and if you are a fan of craft beer, then this is a spot you have to go to.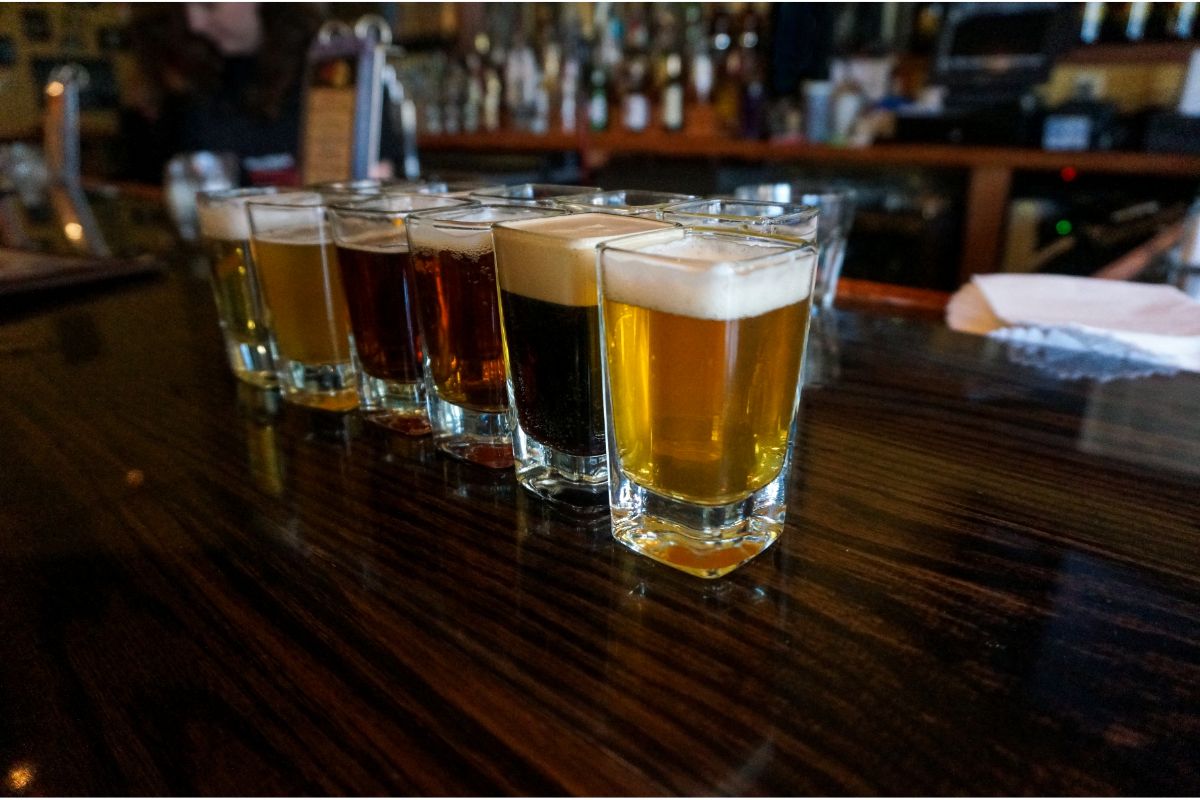 For example, one of the best things to do in San Diego if you are a tourist is to go on a tour of some of the best micro breweries in the city.
The craft beer industry in San Diego is incredibly well respected and there are plenty of big names as well as undiscovered gems.
So, if you are local to San Diego, but have never had a chance to enjoy any of the local breweries, or if you are visiting the state and want something fun to do, then this guide will give you all of our top recommendations for craft beer breweries in the city.
For one of the favorite breweries in the local community, there is Pizza Port. As the name suggests, this spot is well known for its pizza, but also the amazing brews you can get here as well.
What makes this spot really appealing is how it is a great location for the whole family with how great the food selection is, as well as the fun atmosphere too.
You can have larger groups here, and there is plenty of pizza and cold beer to enjoy.
There are also some great arcade games in some locations which are perfect for keeping the kid entertained.
If you are still unsure about the quality of the beer, this brewery is a winner of the Great American Beer Fest!
So, if you want some great beer, but also some good food as well, then this is going to be one of our best options for you!
If you want something a bit more chill than our previous pick, then there is Burgeon Beer Co.
This spot does have one thing in common being that it is a winner of the Great American Beer Festival, and there are three locations located in the San Diego area.
These spots are in Escondido, Carlsbad, and Little Italy.
These spots have a relaxed and natural earthy atmosphere which makes visiting a relaxing time.
They also serve some amazing beers, some of which are, as we mentioned, award winning, with one of our favorites being Invita.
If you are looking for a brewery which is a little less known, but still has a great quality, then we recommend Blue Fire Brewing.
This is an upcoming local brewery which has a tasting room located in San Marcos.
This brewery is family operated, and this is appreciated in how relaxed and welcoming the atmosphere is whenever you visit one of their locations.
This spot is well known for the fresh and crisp beers they produced that can be enjoyed by anyone no matter their preferences with beer.
You can find Fall Brewing Co. in the neighborhood of South Park where it matches the trendy vibes of where it is based.
The tasting room has a hipster vibe mixed with a punk rock influence which still manages to be inviting but also cool at the same time. One of the best beers they serve here is the Plenty for All Pilsner.
Another feature which we appreciate is that even though they do not serve food, there are plenty of food trucks on the site, as well as indoor seating to make enjoying it easy.
As well as this, there is often indoor searing, as well as featured artist displays as well.
If you want to go to a brewery where you can also enjoy some of the amazing San Diego scenery, then this spot has to be at the top of your list.
Like the name implies, at Viewpoint Brewing Co. you will be offered an amazing view of the all 110 acres of the San Dieguito Lagoon in the wetlands area.
This is an amazing sight to behold, especially if you are not local and have not had the chance to appreciate it in person before.
The brews served here are also delicious, and they alone make the journey worth doing.
Then, there is the added bonus of the brunch menu being offered here being some of the best food available at a San Diego brewery.
If you want some history in San Diego, this is one of the oldest craft breweries in the city, and this is because of how consistent and high quality their brews are.
This San Diego brewery has been around since 1996 and is located on Coronado Island like the name suggests.
They have some excellent beer as you would expect from a brewery which has been around for so long.
We also love the unique coastal atmosphere that will make this spot nostalgic for you even if it is your first time visiting.
The brews which are produced here have been the recipients of plenty of awards over the years, but in spite of this, the two tasting rooms this brewing company use still have a relaxed and approachable atmosphere.
For another amazing spot to get a brew in San Diego, then you have to check out Eppig Brewing.
Eppig is known for the amazing skill of making beer, and this is why this spot is so well respected in the San Diego craft beer world.
They are even the recipients of an award from the coveted Great American Beer Festival.
Even though this spot specializes in lagers, you can also find a wide variety of other beers available as well.
Their biergarten is located in Point Loma and it has a stunning location on the marina where at sunset especially you get a great view, and even though there is no food on site, there is plenty of delicious seafood nearby!
One of our favorite aspects of Pure Project is the beautiful location with the stunning patio space, however, the brews available make this spot even better.
The reason why this spot has gained such a popular reputation in San Diego is because of the beer they produce that is designed to be appealing to all palettes.
They have a tasting room located in Miramar, however, our preferred spot to appreciate Pure Project is in their newer location found in North Park which has the aforementioned patio garden!
We always love it whenever we get a chance to visit Culture Brewing Co. whether it is for the delicious culture beer, or the outdoor lawn games available, or some of the amazing food trucks which are located on the property.
There are actually two locations, one in Encinitas, while there is another in Solana Beach. Both of these locations are just as good as each other, so we recommend whichever is closest.
Both of the spots have a cute outdoor patio area, and as mentioned there are some fun outdoor games which you can enjoy whether you are an adult or a kid.
There are even artist pop ups occasionally, so there is always a reason to visit again. Our favorite brew we have tried here is their Mosaic IPA!
This spot is a smaller, more local brewery and it has only been open since 2016, but in spite of this smaller size and lack of seniority, it has managed to make a large name for itself.
This materialized in the well earned award they received at the Great American Beer Fest in 2021. They have a tasting room that is located in North Park, and this has a nice and relaxed cozy atmosphere.
Our favorite brew available here is an IPA called Hop Fu, but we have enjoyed everything else we have tried here as well!
If you are looking for a more lively atmosphere, then we have to recommend Resident Brewing. This spot is in the Gaslamp Quarter and it is one of the best bars and restaurants in this busier area.
The nostalgic retro vibes are fun to enjoy, and we recommend trying the Chasing Citra.
Summary
Hopefully this guide has displayed the wide variety available when it comes to the amazing San Diego breweries which are available.
We hope you have found some which you are interested in visiting, but one thing to keep in mind, especially if you are only visiting San Diego for a limited time is to work out which are available when you are.
Some breweries only open seasonally, and some will have strange opening hours, and others will only have certain beers on tap at a time.
To make sure you do not raise your expectations, make sure to call ahead to see if everything will be available when you plan to visit!
Latest posts by Rees Vaughn
(see all)