Home of Oktoberfest, Germany takes its beer seriously. And yet we are all so quick to forget just how big of an impact Germany had on the beers we love today.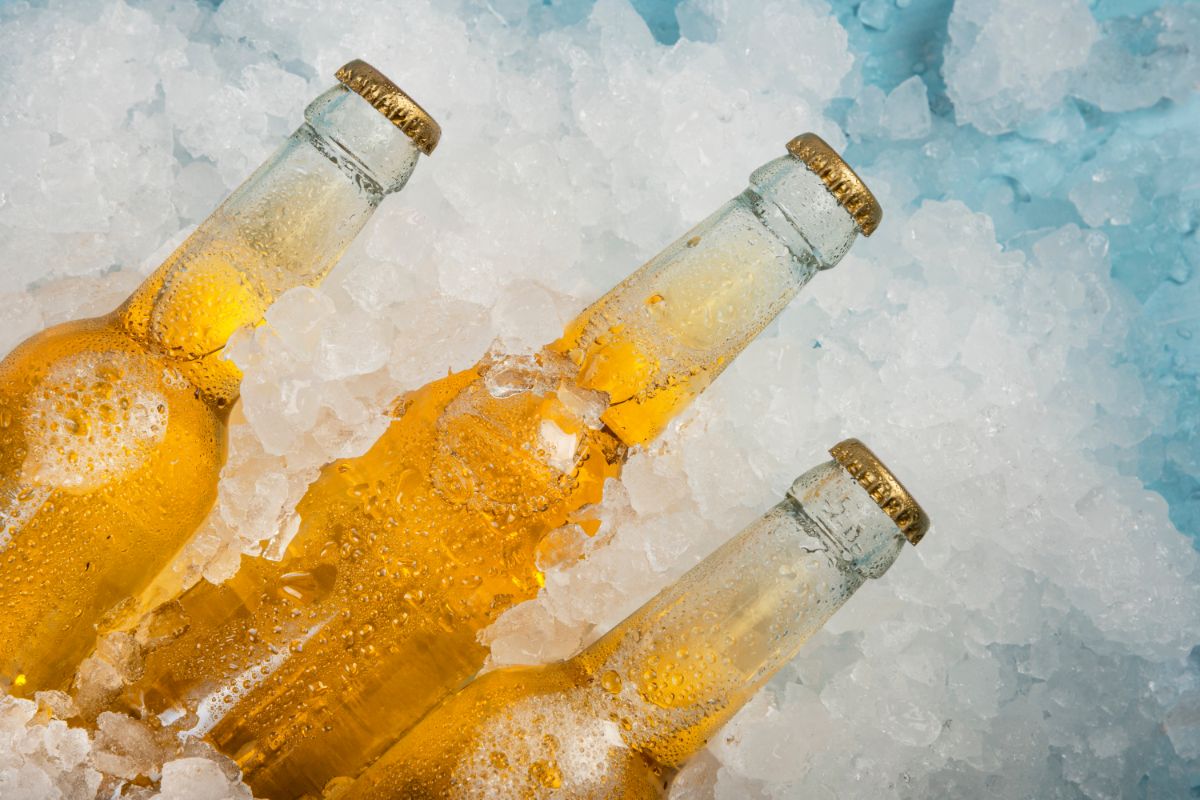 Most of the beers you drink can be traced back to the land of Germany and to a time before it was even named Germany. 
The fact that so little is shared about beer and Germany means we often forget that they have some tasty lagers for us to enjoy.
Below are 7 delicious German beers that you can try today(see also: 14 Best Breweries In Northern Va To Try Today). Whether you need to take the edge off or you need a beverage to pair with a meal, you will find the perfect beer for you in the list below.
Keep reading to find out more!
Weihenstephaner is one of the most popular beer brands in Germany and throughout a lot of Europe. It is a wheat beer and of course, follows the German Beer Impurity Law from beginning to end.
Banana and clove fruit undertones mix with barley flavors to produce a well-balanced brew with a mild, creamy personality.
A true feast for the senses is this quality, naturally hazy pale golden wheat beer. At the end of a long day, it is the perfect treat.
When it comes to the foam, this beer is not afraid of being a little out there. This beer should be served with a head of white foam that emits an aroma of cloves and a soft banana undertone to please the senses.
This beer pairs perfectly with a cheese spread and strong flavors in a meal. Serve chilled and experience the flavors dance on your tongue.
Perfection.
Ayinger is one of the most famous breweries in the state of Bavaria. Here they do not make beer, they make the glue that brings their culture together. It has been in operation for over 130 years and their love and experience show in their products.
In Bavaria, the everyday beverage is Ayinger Lager Hell. The most well-known beer style in southern Bavaria, along with wheat beer, is Muenchener Hell. In Spain you have sangria, in Bavaria, you have Ayinger Lager Hell.
Ayinger Lager Hell is frequently used in cooking and goes well with a variety of traditional Bavarian fare, including beef, pork, and cold meat with radish and Brezn.
It has a golden coloring with a light malt flavor. It remains fresh and crisp while having a nice round body. Making it balanced and perfect for any occasion.
This is a hefeweizen beer that is popular in Germany but is often overshadowed in America. It is often a unique ale that has a bitter note due to the yeast. If you are looking to start easy then you may want to try Texas Live Oak before diving into the strong stuff.
Schneider Weisse Tap7 has been a favorite in Germany since its creation in 1872. The recipe of this original beer follows the recipe that started it all.
Strong, harmonically balanced, and of a rich caramel color. That is the flavor of Bavaria. And that's how it feels to return home, where you can relax in your cozy "Stammtisch" and enjoy your own four walls.
This beer is more commonly enjoyed at a bar or restaurant straight from the tap. So gather your friends, head to a beer garden to enjoy a refreshing pint of Schneider Weisse Tap 7, and soak in the sun!
The Rothaus Brewery has been around for generations and is loved for its production of the Pils Tannenzapfle. It has been loved by Germans and other cultures across the world since 1956 and is the most popular beer from the Zapfle family.
The pilsner is a popular type of beer in America and you can easily find brands in your local bars or liquor stores. However, if you want an authentic taste then you have to taste the Rothaus Pils Tannenzapfle.
The Rothaus Tannenzäpfle's distinctively spiciness and freshness come from the finest aroma hops from Tettnang and the Hallertau, as well as local malt made from spring barley and the clearest spring water from the Black Forest.
It is a bitter beer with a slight fruity undertone for balance. The light golden yellow color will have you excited as soon as it pours from the tap and is then topped with fine-pored foam. Ensure the glass is slightly chilled before pouring to ensure you get the flavor of each ingredient.
The beer was brought to New York in 2014 and has been a staple in the state ever since!
If you want to talk about the history of beer in Germany then you have to check out the Augustiner-Brau Munchen brewery. The brewery was created in 1294 but it was not mentioned in writing until 1328.
It has been an integral part of the German economy and continues to produce some of the best beer in the country. 
The Augustiner-Brau Edelstoff is a beer that captures the flavors of the old-Bavaria brewing art that other breweries struggle to get right. It is a light beer that is comparable to a pilsner but it is not the same. Never make the mistake of saying Helles is a Pilsner.
Look for hay, freshly cut grass, biscuit, toasted bread, and perhaps even a trace of honey and chamomile in the lighthearted notes of this refreshing beer.
It is the most popular among beer enthusiasts who seek unique flavors. However, it can be enjoyed by anyone looking for a smooth drinking experience with light, warming notes.  
Store in the refrigerator to keep it cool and pop one open any time you need something crispy and cheerful.
A bock is a robust lager with a noticeable malty flavor that was first brewed in the 14th century in the city of Einbeck (a mispronunciation of the city's name is thought to have given its characteristic beer the moniker of "ein bock").
Bocks come in varying forms from light and refreshing to dark and bold, it simply depends on the time of year and the brand you enjoy.
Zunker Ur-Bock The original dunkels bock Dunkel is still bottled in a bottle that dates back to 1851 and is made in the same place that gave rise to the style seven centuries ago.
It is the perfect middle ground between dark beers like Guinness and light beers such as Budweiser or Coors Light. Einbecker Ur-Bock Dunkel is a smooth beer with a deep malty flavor. It has strong notes of toffee and raisin with a light dusting of hop to really give balance.
There are also tones of caramel and molasses which make it perfect for warming you up during the winter months. It does have a slightly higher ABV at 6.5 compared to other beers on the market.
All this means is to take your time, savor every sip, and relax. And maybe have a meal before you start piling on the beers. 
The beefier doppelbocks ("double bocks"), which emphasize the distinctive malt-forward bock flavor with more richness, a fuller mouthfeel, and higher alcohol, are even bigger and boozier than the bocks.
The one that started it all is Paulaner Salvator. It was first brewed by the Franciscan monks at St. Francis of Paula in the late 17th Century. It is said that it was created as a loophole for the monks during their time of lent.
While they were compelled to fast no one can resist the flavor of liquid bread when starving themselves for days on end. 
Salvator has enticing scents of chocolate and caramel malt, a thick, figgy breadiness on the palate, and a flimsy sense of spicy hops towards the end that will be difficult for you to resist even if you are not currently fasting.
This recipe is almost identical to the original recipe that was created over 350 years ago. Only a few changes have been made to go with the times of the people and the ingredients of the land.
Now, it is traditionally served in a bottle but it is now served as a draught beer. With a chilled glass, it is the perfect way to end a long day or to celebrate a special occasion. Either way, we recommend always having a Paulaner Salvator in the fridge!
Final Thoughts
Germany is home to a rich culture that is focused on tradition, history, community, and of course beer. The beer produced by breweries in Germany is some of the best in the world. After all, we all learned how to perfect the liquid bread from them.
If you are looking to experience authentic German beer then you need to head to Oktoberfest. Or take a slightly more affordable route and purchase some from the liquor store.
Above are 7 delicious German beers that you can try today(see also: 6 Delicious French Beers To Try Today). You may never go back once you get a taste of the refreshing beer that Germany has to offer. 
Latest posts by Rees Vaughn
(see all)