Ohio might not be the first state that comes to mind when thinking of breweries or distilleries, especially compared to some other states.
But when you're the state that created such key inventions like the light bulb and the airplane, creating things is kind of in your blood!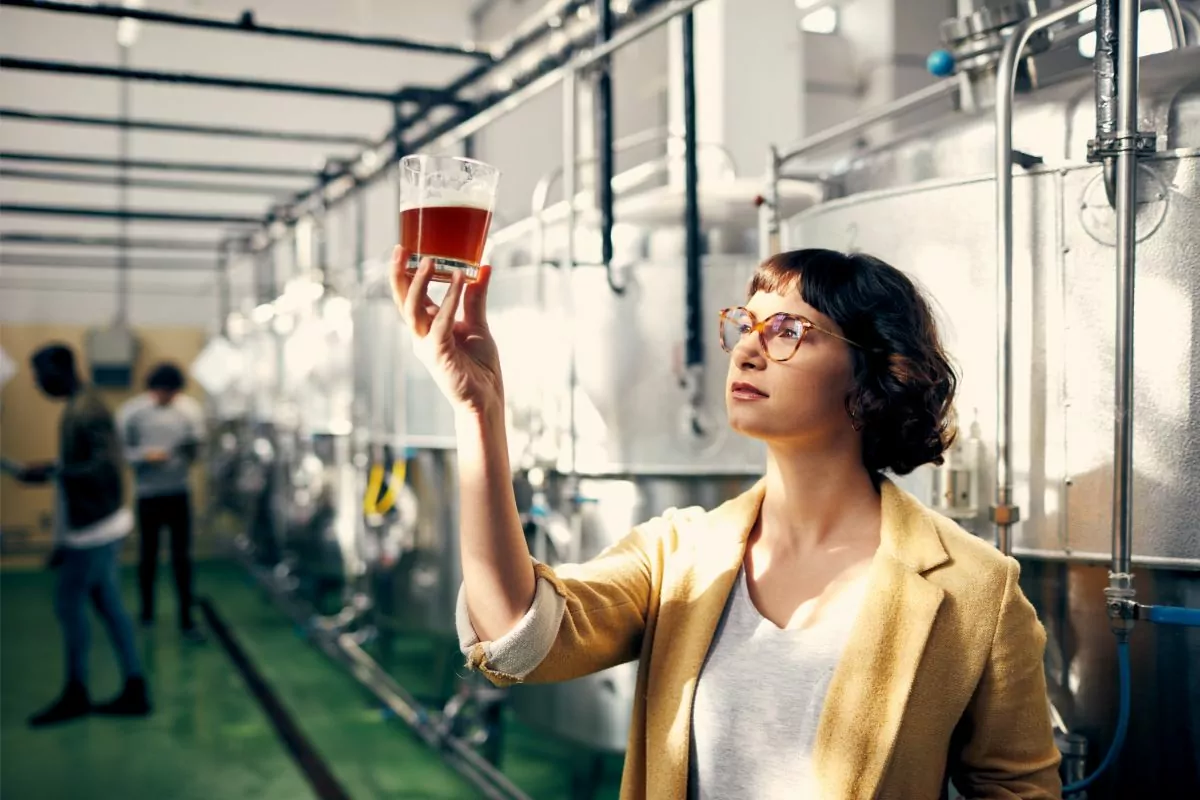 And when you consider the state's ability to grow a massive range of different crops that go into beer, from hops to malt, grain, and a ton of spices to match, there's arguably not a better place to make a beer brewery that is all your own
So, there are a surprising number of breweries that can be found across Ohio, each with an amazing story of its own, producing beer that both feels familiar, while also putting its spins on classic flavors.
Add to that a classic Midwest laid-back, unpretentious vibe, and you have some great places to check out on your next visit here.
So, if you're looking for a shortlist of the best breweries that you need (see also: 10 Unmissable Dallas Breweries You Need To Check Out)to add to your next state visit, this is the list for you!
Starting with a brewery that is considered one of the best in the state, we have Rhinegeist Brewery, a locale that embraces its working history, and helps carry on a proud tradition in the state.
Located in Cincinnati, this brewery helps carry on a tradition that was in part founded by German immigrants to the area in the 19th century.
It's this history that Rhinegeist Brewery, with its name being a great nod to the brewers of the past) bursts onto the scene in 2013, just as the city and state starts to embrace this history to it.
However, while trendy is one word that you could use to describe Rhinegeist Brewery, high-quality traditional lager is another word that you'd probably use too!
Made to high European standards, this brewery is available to visit pretty much all year round, making it the perfect stopping-off point for anyone with an eye for both history and brewing.
From the ale cellar to the ability to appreciate and even taste some of the amazing barrel-aged ales, this is a brewery that should be high on your list of to-visit sites in Ohio!
While Rhinegeist Brewery is arguably one of the best in the state, it's also a recently opened one, so there's arguably a personal relationship with the state that some people may want in their brewery.
Still worth a visit. But if you're looking for one that has been around the block for a while, you may want to check out other places.
Like the Great Lakes Brewery Company, for example. Employee-owned, and operating in Ohio for more than 30 years, there's a rich history to this brewery since it opened in 1988.
One of the things that helps this brewery stand out from others is the hand's tour and experience you'll get, especially when it comes to the staff of the brewery.
They'll give you a thorough guide to the brewery and its history, as well as every step in the ale-making process that you could want to know more about.
While other tours on this list are great in their ways, we appreciate just how detailed the guides of this one can be.
Plus, when they're serving your product in over 13 different states around the country, you know that the beers and ales that you're brewing up have to be doing something right.
From seasonal drinks for Christmas and Oktoberfest to year-round favorites like their Hazecraft IPA and Dortmunder Gold lager, you really can't go wrong with Great Lakes Brewing Company.
Both as a company brewery to visit and as an amazing producer of great lager!
Many of the breweries in this guide are, unsurprisingly, focused on the brewing side of their businesses. They're breweries first, and tour spots second. In most cases, anyway.
But this is Ohio, the first state to have a beer brewery and hotel combination establishment.
There are plenty of ways to appreciate the good product that a brewery can produce, and you're probably going to see them here in this state of inventions.
So, when we say to you that there is a brewery and restaurant combo in Akron, you know that we're being serious about this one!
First founded in 2010, the owners of this combo have had a long history of both brewing great-tasting beer and working in the hospitality industry, from Philly to NYC.
So when they decided that their beer was worth sharing with the rest of the state and country, you know that there's the experience behind this venture to know that they're cooking up something good.
And 'cooking' is a pretty appropriate term to use here, given that the restaurant is just as good as the beer that is brewed up here.
A beer that, as we've already mentioned, is good enough to kick-start a whole new business!
The experimental, seasonal, and year-round reliable beers here are something that will stay with you for a long time after you've left the bar of this brewery.
Couple that with a 100-seat restaurant that knows not only how to make good food, but amazing food that incorporates its flavors into the mix, and it's clear to see why Lock 15 Brewing Co. has only gone from strength to strength over the last 10+ years!
An old church might not be the first locale that you think of when considering where to set up a brewery.
But that's exactly why Urban Artifact, situated in the old St. Patrick's church in Cincinnati, is different from many other breweries out there!
That preservation of local culture and using otherwise abandoned infrastructure is part of Urban Artifact's charm, something that carries over to the many beers, IPAs, and other products that they sell.
Predominantly using yeasts and bacteria for fermenting from local sources, Urban Artifact is a brewery that honors local tradition and produces.
However, don't think that this means that Urban Artifact is scared to experiment with new flavors from both near and far.
From their mango and passion fruit tart beers to their key lime punch beer, there's a massive variety of fruit-flavored beers for you to try out for yourself.
Add to that the fact that this brewery also operates a bar with live music performances pretty much every night, and it's a brewery that is one-part classic brewing house, and another-part bar and club combo.
How many other breweries can claim to do that?
So, whether you're looking for new flavors to try out and enjoy, or classic lagers to some excellent local music, there are plenty of reasons to want to check out Urban Artifact for yourself at least once when you visit Ohio!
Of course, not every amazing Brewery is going to be found in Cincinnati. Can't have one of the biggest cities in the state hogging all of the amazing breweries, can we?
Luckily, Toledo in North Ohio is another city with a ton of Brewing history behind it. A legacy that a place like Maumee Bay Brew Pub upholds skillfully.
Like many other amazing breweries around the state, Maumee Bay Brew Pub manufactures an amazing variety of beers and IPAs, especially when it comes to flavors.
However, brewing is only part of the equation with this amazing establishment. After all, 'pub' is still in the name, and all the best pubs also produce some stellar food.
Luckily for any paying customer visiting Maumee Bay Pub, that's exactly what you'll find here: A menu that includes both your favorite pub/bar foods that you love, as well as traditional foods from the Toledo area.
We're particularly big fans of the giant pretzel appetizer. It makes for the perfect salty complement to a good beer and a great sharing food for a table!
Add to that a venue that can be booked out for parties and other events, and you have a great brewery that makes both great beers and has an amazing atmosphere for guests to enjoy and stay a while at.
Now, if you're looking for a brewery with a ton of should and spirit put into it, then you're going to love our final entry in this guide, Branch & Bone Artisan Ales.
(Don't worry, we mean the metaphorical kind, not the actual alcoholic kind!)
Branch & Bone believes that the strong connection between the earth and the grain, hops, and other crops that go into beer, is what makes their products taste so amazing.
And after sampling a little of their amazing Unmasked porter, we're inclined to think that they're on to something here!
With a wide variety of beers and flavors to try, this is another excellent brewery that you should be adding to your ever-growing to-visit list.
Final Notes
So, there you have it.
As you can see, Ohio has more than enough breweries to fill out the itinerary of any state visit.
So, which one will you visit first?
Latest posts by Rees Vaughn
(see all)