If you're something of a beer fan, and you're planning on visiting Massachusetts soon, then you're going to want to know where some of the best breweries in the state can be found.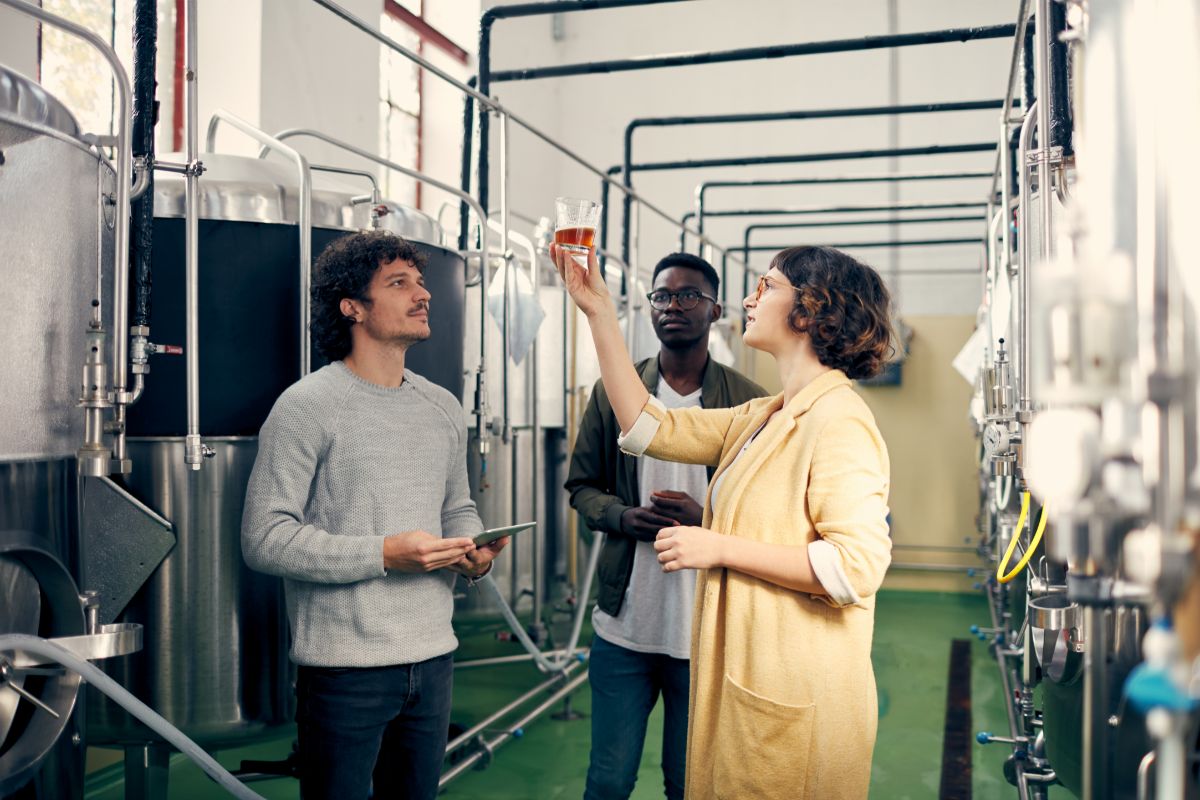 And with the help of our handy guide, you'll be able to discover some of the best breweries in the state without having to do any extra research. 
Whether you're looking for the perfect pilsner or an extra refreshing IPA, these breweries are going to be perfect for anyone who is looking for the best place to enjoy a nice cold beer during their time in Massachusetts.
Loved by locals and visitors alike, all of these breweries are pillars of their respective communities, allowing you to get a better feel for what the state is really like.
So, let's take a look at the best breweries in Massachusetts!
Initially founded in 1984 after Jim Koch found an old recipe from his ancestors in an attic, after many unsuccessful attempts to create a craft beer, the recipe was eventually perfected and is the Boston Lager that everyone knows and loves, and has been a favorite amongst beer lovers since its debut in 1985.
Named after Boston's very own Samuel Adams, the brewery itself has been open since 1989, where it has welcomed people from all over the country, and the world, to take a look at its operation.
Tours of the brewery will allow you to take a deeper look into the history of the company, as well as the production of its incredible beers, and there's even a taproom on-site too, so you can finish by relaxing with an amazing cold beer. What's not to love?
Originating in a tiny red barn in Brimfield, Massachusetts back in 2011, Tree House has gone on to become one of the most successful brewing companies to originate from the Bay State, gaining a cult-like following.
Since then, they've established their primary premises in Charlton, Massachusetts, which includes not only a brewery, but a coffee roastery, and even a distillery too, creating the ultimate campus location worth visiting for beer lovers both near and far.
Whether you're just looking to pick up a couple of cans to take away, or you're looking to sit in and savor one of the 40 different beers they have on tap in the draft (see also: What Is Draft Beer?)bar, Tree House is a relaxed and comfortable place where everyone is welcome.
Although they don't have their kitchens on campus, they do regularly welcome various food trucks to the site, which means that you'll be able to pick up some delicious food to compliment the incredible beer.
It can sometimes be slightly busier during the evenings and on the weekends, so keep this in mind when it comes to planning your visit!
When it comes to finding somewhere both warm and inviting right in the heart of Boston, Massachusetts, then look no further than Trillium Brewing Company.
With an outdoor patio, a taproom with two floors, as well as a casual full-service restaurant, this brewery has everything a beer lover could want from their visit to a brewery.
With a food menu designed to cater to all diets and tastes, you'll also find a mix of table sizes here, so whether you're 1 or 10, you can be sure that there is going to be room for you during your visit, which means that no one will get left out
Plus, with the brewery working in conjunction with around 30 local vendors, you can really feel the community spirit at Trillium, which is exactly why so many people like to visit one of their locations when nearby.
So, if you're in Boston, and are looking for a great brewery that is well worth your time visiting, then Trillium is most certainly an excellent place to visit.
Salem, Massachusetts has always had that old-fashioned charm, and the immense history surrounding it means that every year thousands of tourists descend upon the town, so if you're one of them, then you're probably wondering where the best place to enjoy some great-tasting beer is going to be.
Thankfully, East Regiment Beer Company has you covered, named after the events that ultimately lead to the creation of America's very own National Guard, this brewing company is like stepping back in time without the hassle of making a time machine, and with the combination of a great taproom and patio, you're going to feel right at home!
There are often some spontaneous events at the taproom, including pizzas, and sometimes live music, so be sure to check ahead to see what is going on during your visit to Salem.
There are some great beers on offer here, and if you don't get the chance to try them all during your visit, then be sure to pick up a few cans to take home with you, as most stores in the local area stock them!
If you like your visits to a brewery to be action-packed, then why not consider a visit to Dorchester Brewing? This brewery in Boston is known for its variety of events, which can include everything from movie nights to beer and ice cream.
It's a great way to get involved with the local community. 
You can either make a reservation, or just swing by if you find yourself nearby, and it makes for an excellent place to visit if you're bringing along a whole group of friends, and since they also offer hard seltzers, ciders, and wine, it means that everyone's tastes will be catered for during your visit.
They also have a BBQ operating on the property too, which makes for the perfect accompaniment to some cold beer, although the hours can vary, so be sure to check if you plan on enjoying some tasty BBQ with your drinks.
Of course, we all love a nice cold beer, but if beer isn't something that excites your tastebuds, then a visit to Harpoon Brewery isn't out of the question thanks to their dedication to producing amazing hard seltzers, ciders, and delicious food, all alongside the production of their incredible craft beers!
Often hosting music, showers, and other various activities, there's a good reason why this brewery has been a popular spot for tourists and locals alike since its inception in the 1980s.
Owned by its employees, Harpoon Brewery is all about putting the people at the heart of its operation at the forefront of everything it does, which is exactly why it places such a big emphasis on providing everything you could want from a visit to the brewery.
30-minute tours of the brewery are available for just $5, and the nearly hour-long tour only costs $10, and once you've completed the guided tasting afterward, you'll even be gifted with your very own glass to take home.
So, if you find yourself in the Seaport District of Boston, make sure that you visit Harpoon Brewery!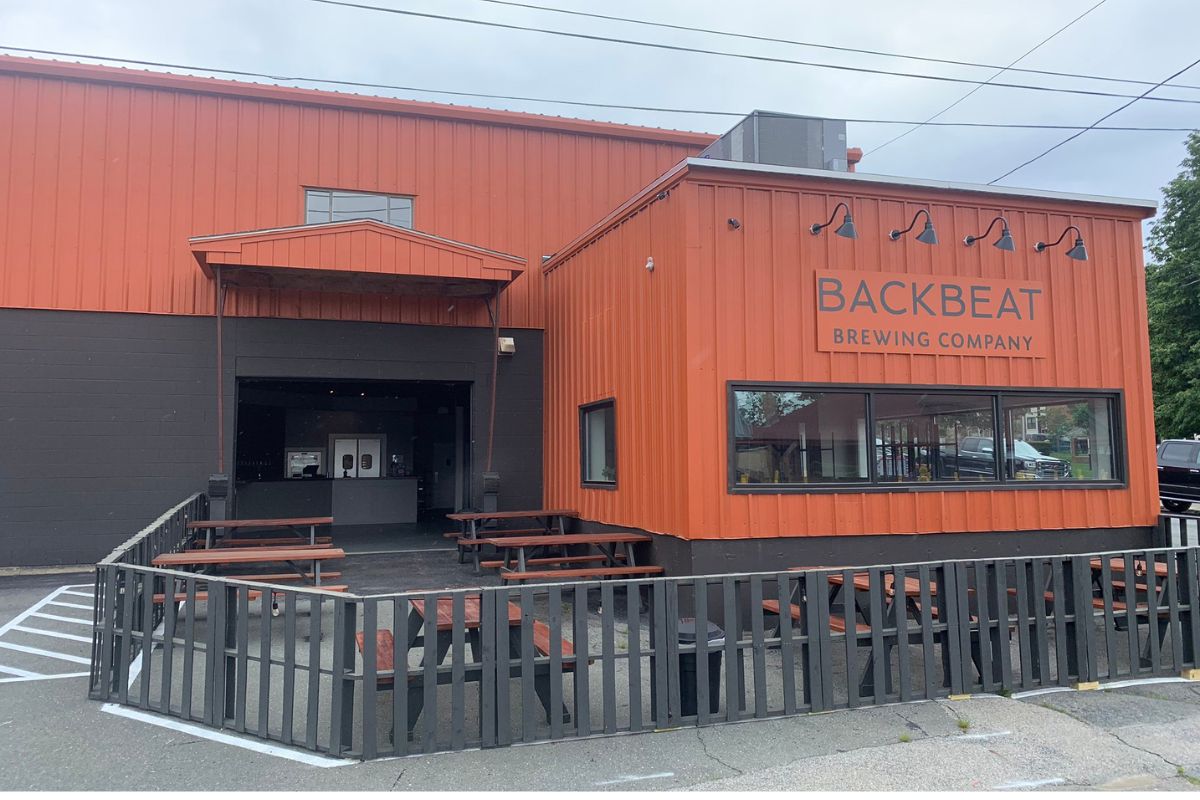 Whether you're a Brit far away from home, or just looking to treat yourself to some fascinating British goods during your visit, Backbeat Brewing Company has you covered.
Alongside their taproom, which features both indoor and outdoor seating, they also hold the "Backbeat Britain" market, which sells a range of goods you would only usually find in the UK! 
With a great range of ales, lagers, and IPAs, there's something for all beer lovers here, and there are some great sober alternatives too, with an array of great coffees, teas, and cold brews available.
Open from 6 am Monday to Friday, and from 8 am on Saturdays, Backbeat is the place to be if you want to enjoy a full day sampling the incredible beers here, and there's also a select number of breakfast and lunch options available too.
Events are commonplace at Backbeat as well, with trivia nights, open mic nights and established music acts regularly hosted at the campus, which means that you should check the schedule on their website ahead of time if you want to catch one of these events.
So, if you ever find yourself searching for great beer and British treats while in Massachusetts, then Backbeat Brewing Company is the place for you!
Final Thoughts
We hope that this guide to the best breweries in Massachusetts worth trying (see also: 10 Best Cape May Breweries To Try Today)has been helpful for you.
Whether you've lived in the state all your life, have just moved to the state, or are simply visiting, this guide should help to point you in the right direction for some of the best beer around. 
So, whether you decide to visit the renowned Tree House Brewing Company, or want to get involved with the action at Harpoon Brewery, there's something for everyone on this list, so enjoy!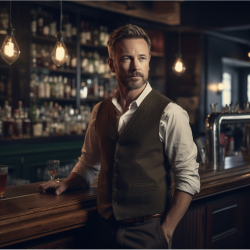 Latest posts by Rees Vaughn
(see all)