While it might not be the first city that comes to mind when you think about those at the forefront of the recent craft beer revolution, Birmingham, Alabama has developed a flourishing scene of great breweries, which means that it's slowly but surely becoming a must-visit destination for beer lovers everywhere.
If you're looking for a guide to some of the best breweries for you to visit during your time in the Magic City, then this guide will provide you with all of the details you need to know to ensure that you get to savor the best beers in the city.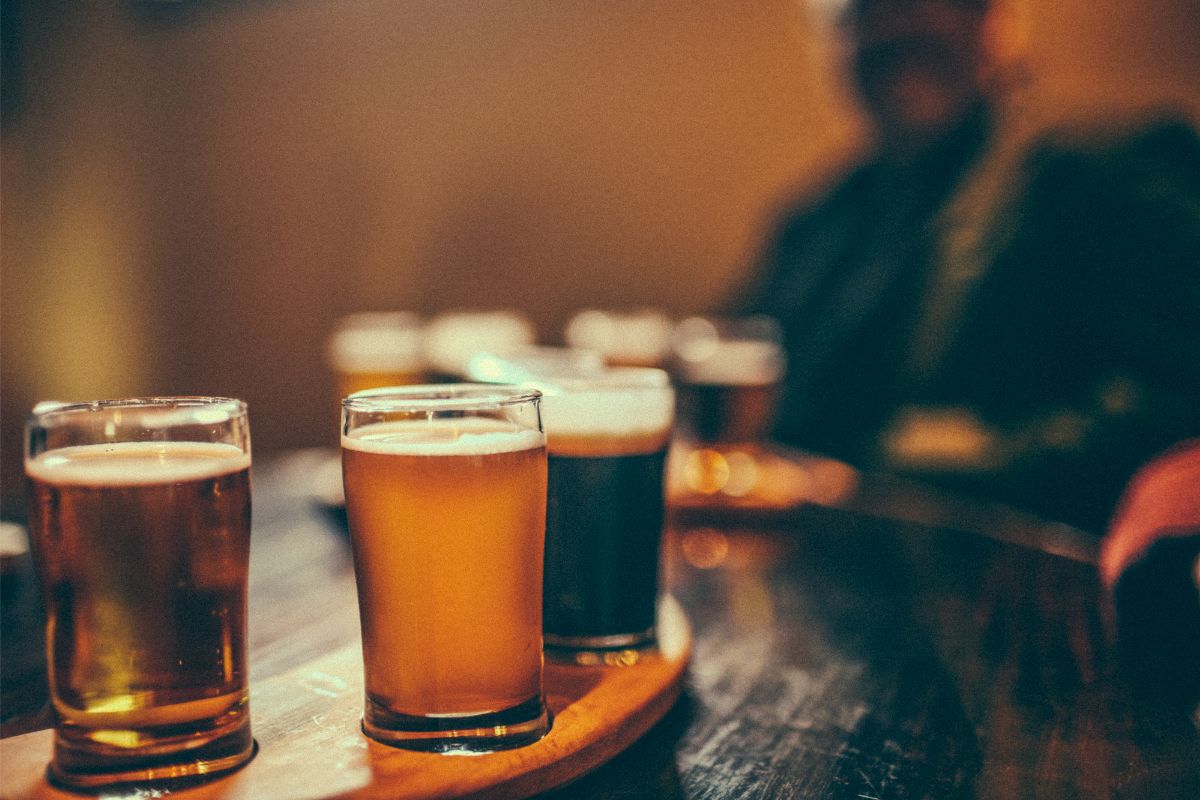 We'll even provide you with recommendations on the beers you should try (see also: 10 Best Cleveland Breweries To Try Today)in each of the breweries! 
So, what are you waiting for? Let's get started!
For a brewery with a perfectly relaxed and mellow atmosphere, then you can't go far wrong with a visit to Avondale Brewing Company.
This is the perfect place to visit if you enjoy live music thanks to their dedicated performance stage, which regularly sees musicians come to play to those who are savoring some of the incredible beer, wine, and cider on offer at the taproom.
Although there aren't any food options inside, there are plenty of food trucks situated just outside, which will complement your drinks perfectly.
This brewery is steeped in a rich history too, as the building has been a long-standing part of the city, formerly a saloon, brothel, and drugstore.
And since it's locally owned and serves as a focal point of the community, you'll be sure to have a warm welcome when you arrive! 
For the best beers here, try the Battlefield, or the Sour Pash!
What was once a disused and run-down warehouse on the outskirts of the city has been transformed into a quirky and warm brewery that makes for the perfect gathering place for you and your friends after a long and hard day!
It features both an interior dining area, and a dog-friendly outdoor patio that can be enjoyed during the warmer months, and features an ambiance that you would expect from a hippie's hideaway.
If you're looking for some excellent food to partner up with your selection of drinks, then the array of food trucks found outside will certainly be able to help, and will be able to cater to almost everyone's taste buds.
One of the best aspects of this brewery is that they're one of the very few breweries out there that offer a gluten-free beverage, so those with intolerances won't feel left out!
Some of the best beers here are their fruitier variants, so if you're looking for the best ones there, try both Paradise Now and Raspberry Berliner Weisse!
With an outdoor section constructed using shipping containers, a live music stage, and an interior section that manages to be both spacious and cozy, Ghost Train Brewing is an especially unique brewery, which means that it's worth visiting if you find yourself in the area.
The brewery makes for a great place to visit with friends and family too, with foosball and ping pong tables for public use, and plenty of free little snacks to go along with your drinks too.
There are no real food options available at the brewery, but this is solved by the fact that you're allowed to order your food in, so you're free to bring whatever you think is going to help complement your delicious beers.
Speaking of beers, the taproom here is more than well-equipped, which means that no matter what you usually go for when it comes to beer, you should be able to find something that perfectly quenches your thirst.
Our recommendations for beers here include the Indian Pale Lager and the Kaleidoscope Kettle Sour, so be sure to give them both a try if you end up visiting!
Originating as a home-brewing company, Siluria has gone on to become a focal point for the craft beer lovers in the Alabaster community, which features its outdoor seating area, and regularly has bands and music artists play too, making it a great place to visit if you're looking for some evening entertainment.
Situated in the old post office that was in Alabaster, the brewery also benefits from the numerous food options provided by the food trucks too, so you should have no issue finding something to accompany a nice cold beer.
If you're looking for some beer recommendations, then consider trying out the Boxcar Blonde, and the Blood Orange Wheat.
But if you're not a fan of beers, then don't worry, as there are also plenty of sodas and root beers available here too. 
Whether you're looking to explore some of the incredible beers on offer in the brewery's taproom or get a glimpse behind the scenes by embarking on one of their guided tours, there are plenty of things to see, do, and taste at Good People Brewing Company, which is exactly why so many people insist on visiting!
Alongside all of this, the brewery also has its shop, where visitors can shop for merchandise to bring home with them to remind them of their visit.
If you're new to trying craft beers and are somewhat unsure of what you like and what you don't like, then Good People Brewing have you covered, as they offer samplers for each of the beers on offer in their taproom, which should help you to find what you like and what you dislike.
There are no food options, so you can either bring your snacks or purchase some from the food truck outdoors.
As one of the originals in the craft beer scene in Birmingham, you should make sure that you try plenty of the beers here, including the Muchacho, Bearded Lady, and of course, the Pale Ale!
What's better than a brewery serving plenty of delicious and refreshing cold beers? A brewery that does all of that and has some incredible views to go along with it!
Oversoul Brewing provides its customers with some of the best views of both Helena Park and Buck Creek, which makes for a scenic and calming atmosphere throughout the brewery.
The brewery is dedicated to creating some of the best beers in the state but also ensures that their guests are well entertained during their time at the brewery too, with concerts regularly held in their outdoor yard area, with plenty of seating for everyone to enjoy it too.
The brewery is also dog-friendly, and suitable for children too, with games of giant Jenga and hook and ring for your children to enjoy as you savor the taste of the great beers produced here.
There are plenty of unique tasting beers on offer, so be sure to try at least a couple of them during your time here.
Our recommendations include the Oversoul House IPA, which will provide you with the best overall experience! 
While it might be a more recent addition to the craft beer landscape of Birmingham, it certainly hasn't taken long for this brewpub to become a well-adored establishment.
Featuring good food and even better beer, there are plenty of activities going on here that are sure to keep everyone entertained, as well as a spacious outdoor seating area that allows you to get a small view of the Sloss Furnaces too.
Dogs are more than welcome here, and there is even a wall full of photos dedicated to all of the beloved canine companions that have paid a visit to the brewery in the past, so be sure to bring your dog along for a chance to get on the wall.
Ask anyone that's visited, and they'll tell you that the Truck Stop Honey Brown Ale is the go-to choice for many people who visit here, so why not try it out when you visit?
Found within the walls of the monumental Continental Gin Building, this brewery features a 6,000-square-foot taproom, which means that there is room for everyone here, making it great for both small and large events.
With board games, pinball machines, and skeeball tables, as well as an outdoor patio, this brewery is equipped to host people during both the warm and the cold months, and it makes an excellent place to visit for anyone looking to enjoy a nice relaxed evening with friends.
When it comes to trying something new here, you can't go too far wrong with the amazing Cahaba Blonde!
Final Thoughts
As you can see, Birmingham, Alabama is home to some truly incredible breweries, which means that you're going to be spoilt for choice during your visit, we just hope you get to try as many as possible. Enjoy!
Latest posts by Rees Vaughn
(see all)