Whether you are interested in the beer making process, or just want a peek behind the curtains of your favorite brew, a brewery can be a great day out.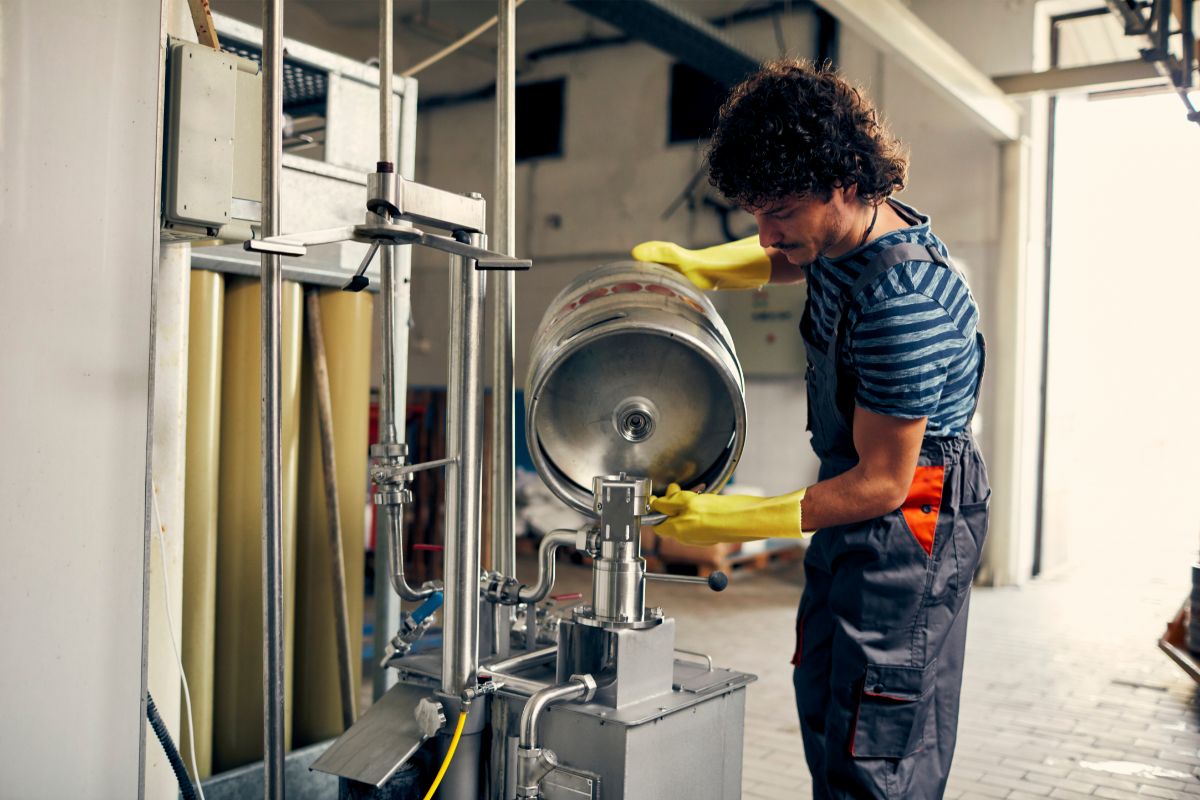 Both educational with tours and demonstrations of the brewing process, but also a place to kick back and relax with friends in a taproom, savoring some local and national brews that might surprise you.
But best of all, breweries are a great way to support local enterprises. Many breweries will use local ingredients and influence but also seek to give back to the community by providing hospitality and good food and drinks.
Wherever you are a local or a tourist, Boulder, Colorado is one area that has lots to see but also has some really great breweries to sample the best brews from this area.
Check out our top picks for breweries in Boulder in the list below, and find your new favorite bar today!
Vision Quest Brewery is a micro brewery and taproom located in Boulder. Its owners are inspired homebrewers who took their hobby to a professional level by opening this brewery.
Here they can expand their skill and showcase new brews to locals, such as their Chocolate Cherry Amaretto Pastry Stout, showing the full range of their brewing abilities.
The brewery and taproom are usefully located right next to the Boulder Fermentation Supply, so they can grab their brewing tools with ease but also attract the curious eyes of other enthusiastic homebrewers.
The taproom is pet-friendly and has an extensive amount of rolling taps that will showcase whatever brew is most fresh, open 7 days a week until 9pm!
Avery has become a nationally acclaimed brewery that can proudly state it distributes their beers all over America, but you can sample it from the source here at its home in Boulder.
The owner of Avery Brewing is brewing enthusiast Adam Avery who originally started brewing back in the 90s. He actually left law school to pursue his newfound obsession with brewing.
After 20 years of successful brewing in a small brewery, Avery could finally open the brewery of his dreams that is much larger with a taproom to house all his friends.
The taproom has 30 taps that rotate and show off some local brewing talent as well as the Avery brew classic. Part of Adam's dream brewing establishment is a restaurant too, because beer and food go together so well.
Here they have a local chef cooking the best seasonal offerings, making this an ideal place to meet with friends and family and bond over some locally sourced food and drink.
This brewing company was founded by two brewing enthusiasts back in 2013. Chris and Michael both were homebrewers who became obsessed with the trade.
They combined their business and brewing acumen, as wella s love of beer, to create a brand that reflects their passion for brewing. The
Chief of Brewing Operations, and co-founder, Chris, has been brewing there since 2013 and has settled on 8 signature beers and 25+ seasonal rotations compiling a long list of brewing feats he has achieved under this roof.
They were so successful they could open a second location in Englewood too.
This said, the Boulder location is where you will find their taproom. Building a space for the community to enjoy the locally sourced beer, but also being a really open and welcoming space.
The good thing about the taproom is that you can really enjoy this place even if you don't drink. There is a great Mexican inspired menu and also some really great coffee options as well as the extensive and rotating tap list.
This family run brewing company has been operating since 2014. Their 15 barrel brew house produces beer that goes to restaurants and bars all over the state of Colorado as well as their own taproom.
They have been offering around 50 or more new beers each, but they are often small brews that are limited in their volume. When they land on something they like, they simply let the barrel drain and move onto a new idea.
Their taproom has 16 taps with 5 signature brews you will find all year round. Here in the taproom you can find basically any beer you want and sample the limitless innovation of the Finkel and Garf brewers.
The taproom is a great place to buy your beers, knowing the money is going straight into the brewers pocket, but is also great to sit in for a pint and a chat. If you enjoy a classic taproom style, then this is a great option.
When we drink we might feel guilty about a whole host of things, and a huge form of modern guilt is the dark shadow of climate change.
Enter Asher Brewing Company, a way to drink beer without feeling guilty, as Colorado's 1st all organic brewery.
They are indebted to not only provide some of the best brews in the state but also to follow environmentally sustainable and socially responsible business and brewing practices.
This wasn;t without though, as Chris Asher, the founder, took the time to do research and planning before opening the doors.
In 2010 they received an organic certification issued for every beer that leaves the taps of Asher Brewing.
As early pioneers and proponents of sustainability and organic practices, this demonstrates the passion they have for the topic as well as their passion for beer.
Their taproom is a great place to enjoy their beers, as well as some fun games they have in the taproom, but is a perfect place to kick back and enjoy some guilt free brews.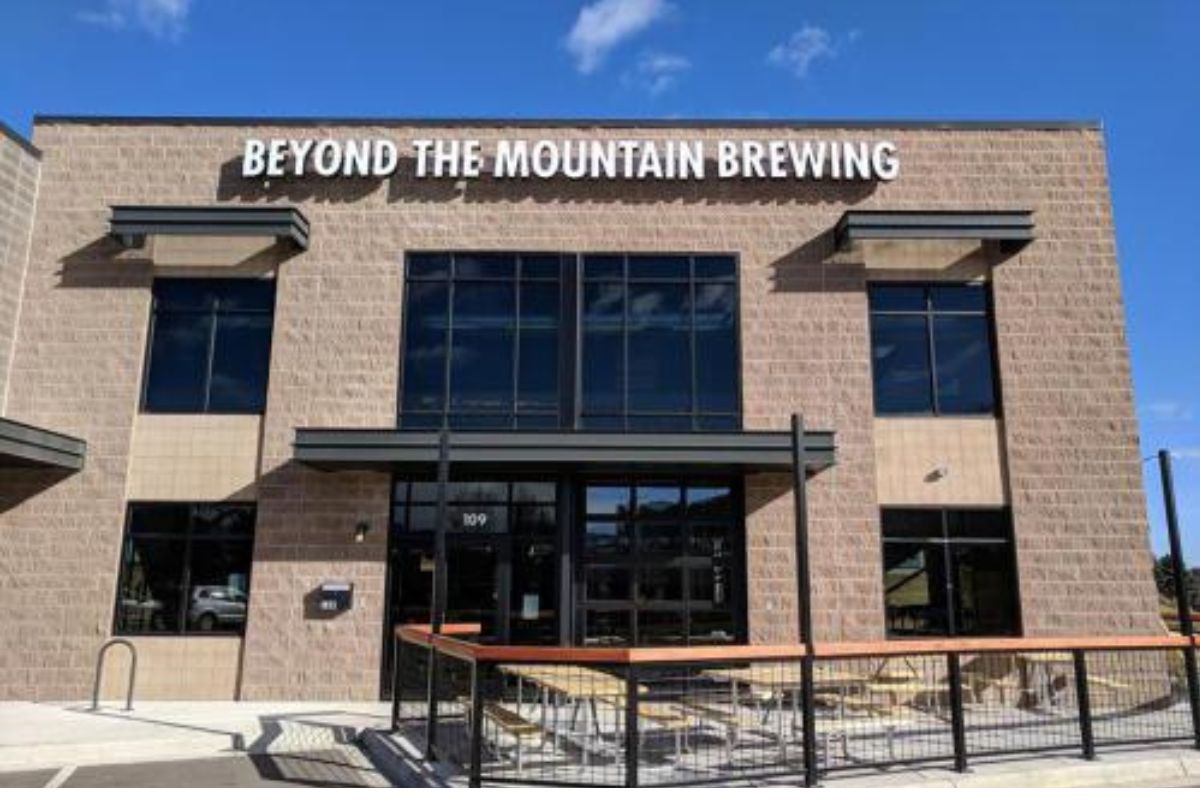 This is a brewing company that combines two things that go together perfectly – beer and music. The founders of Beyond The Mountain brewery are two life long friends who have been brewing beer together since college.
They also share a passion for music which is reflected in their brews and brewery.
Their taproom is not just a palace to enjoy their beers, but it's also a home to the local musicians of the area, with plenty of music offerings from a blueglass pick night, an open mic, and lots of bands pretty much every weekend.
On top of lots of great beer, they have their own hard seltzer, non alcoholic beers, and lots of locally made food. It's a great place to meet other beer and music lovers and sample local food and drink!
Some people like a little more from their craft brewing companies, whether that's a specific gimmick or a nuanced approach to brewing with a focus on one element.
The latter describes the beer at Wild Provisions well. At this brewing company they are focused on celebrating time as a unique ingredient in the brewing process.
Mindful of tradition, but embracing modernity, this is both an older Czech style of making beer that has a unique American twist.
Put simply, Wild Provision are focussed on Czech style lagers with a fermented style of craft beer. By using unique brewing equipment they can achieve these unique brews, which you can tour should you wish to.
Their taproom is housed in a really unique space that is perfect to enjoy the brews, and they are also partnered with a kitchen to provide some really top meals to sink your teeth into.
If you are a native of Colorado, you may already know Twisted Pines as the creation of local legend Gordon Knight back in 1995. The current owner, and friend of Knight, Bob Baile now owns, who also founded Peak to Peak brewing in Rollinsville.
Baile has the idea to combine the two together which is where the Twisted Pines moniker comes from.
As recently as 2018 they expanded to a 30 line system and acquired even more equipment to support their beer innovation and passion.
Along with the IPA renaissance, Twisted Pines has bloomed into a worthwhile contender for the best brewery in the area thanks to its historic roots.
Their taproom is also a target place to catch the sun and some views of the Flatirons, with some review worthy pizza and a perfect local spot for people to gather.
Final Thoughts
It's clear that Boulder is the perfect place to go to sample local beer and food, with plenty more to offer than a dark corner for drinking.
Whether you drink or not, many of these breweries and tap houses are centers of the communities and serve more than just thirsty drinkers and institutions of grassroots science.
Whether you are new to the area, a longtime resident looking for something new, or just a curious drinker, Boulder really is a great place to sample beer, community spirit, and much more.
Latest posts by Rees Vaughn
(see all)