The beer scene in Georgia has grown massively in recent years, with more and more breweries brewing delicious beers for us to enjoy. Atlanta is where we can find most of the best and most popular breweries the state has to offer.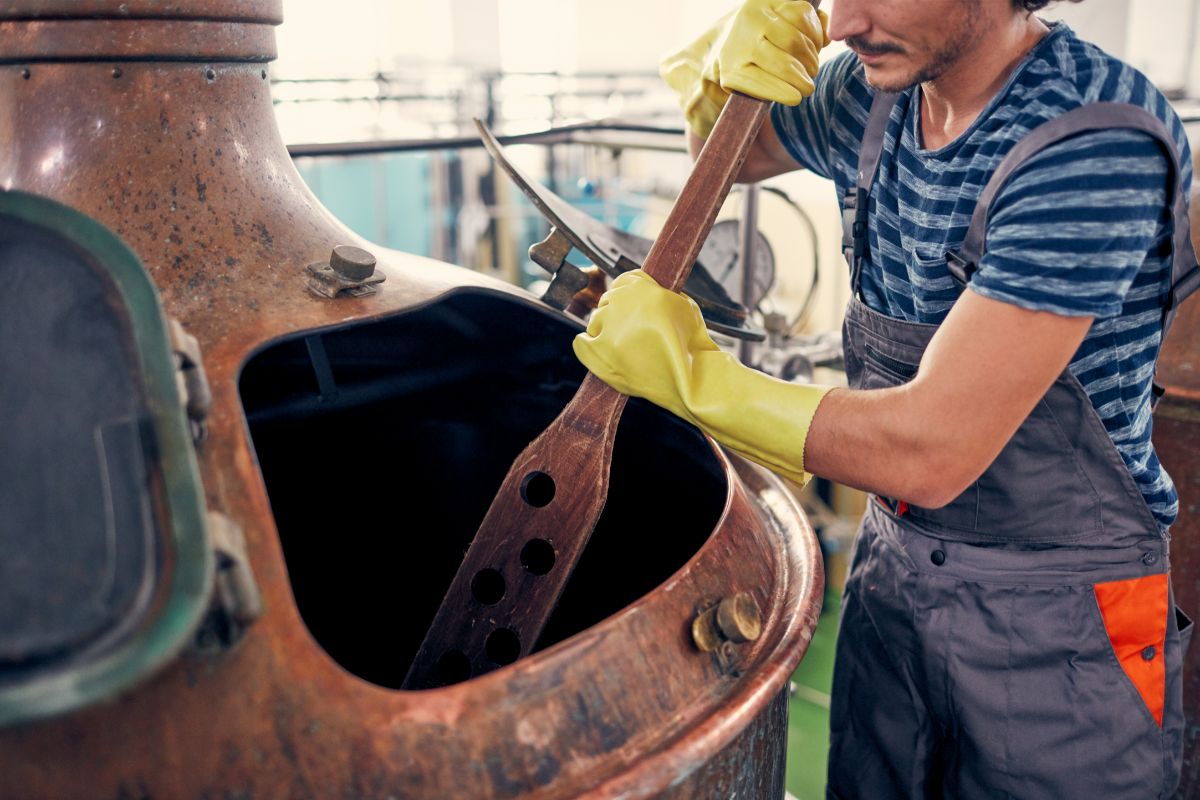 In fact, there may actually be too many breweries to choose from, if that's even possible!
New breweries seem to be popping up all the time, making it difficult for us to decide where to drink first, which we must admit, is a nice dilemma to have.
Many craft breweries in Atlanta have made their mark in the last 10 years by brewing beers made from local ingredients that offer Southern flare.
With so many delicious brews to try, we thought it was about time we gave you a comprehensive list of the best Atlanta breweries to try. That's exactly what you'll find in this post, so stick around if you're thirsty!
Address: 195 Ottley Dr NE, Atlanta, GA 30324
We'll start our list with one of the most popular and well-known Atlanta breweries. Sweetwater Brewery is notorious for brewing the most amazing IPA ales. One of their best is their 420 Extra Pale IPA, which comes complete with earthy undertones.
Sweetwater Brewery has been brewing beer in Atlanta since 1997 so it's fair to say they know what they're doing.
The 11th largest craft brewery in America, you can enjoy a refreshing brew at the taproom, tour the brewery, or simply kick back and listen to live music.
What's not to like?
Address: 670 Trabert Ave NW, Atlanta, GA 30318
Despite only opening in 2006, Monday Night Brewing is one of the early entries into the Atlanta beer scene. Monday Night Brewing has three different locations in Atlanta.
Both locations feature large taprooms that offer everything you need to enjoy an evening with friends and family.
You'll find a selection of expertly-brewed ales, saisons, and barrel-aged stouts. You can also find special brews such as the delicious Black Tie Series.
One of the must-try brews is the decadent Fistful of Cake. Aside from a lively atmosphere and tasty brews, this brewery also has food trucks on-site.
Address: 60 Georgia Ave SE, Atlanta, GA 30312
If you're a keen craft beer enthusiast looking for something more unique and experimental, Halfway Crooks is the brewery for you. Halfway Crooks has earned a reputation for brewing inventive beers in a wonderful location.
Here, you can try the most amazing West Coast-style pale ales, Belgian, Italian, and German-style pilsners, Czech-style lagers, and so much more.
All of these brews come fresh from the taproom's taps. Set in a charming warehouse-like building, this brewery offers two bars, a tasting room, food pop-ups, and a spacious outdoor beer garden.
You could very easily spend all day and night at this brewery so check (see also: 10 Unmissable Dallas Breweries You Need To Check Out)it out!
Address: 1015 Grant St SE, Atlanta, GA 30315
Found not too far away from Zoo Atlanta, Eventide Brewing draws customers in by offering high-quality beer, tasty tacos, a fantastic atmosphere, and hilarious entertainment.
While the brewery's main focus is on serving good beer, they do focus heavily on entertainment too.
You'll regularly find trivia nights and comedy shows hosted at Eventide Brewing.
As far as the beers are concerned, this brewery has a lot to offer. All their beers have unique names with quirky Atlanta twists, for example, "Grant Park Sour".
Grant Park Sour is a popular IPA that offers fruity strawberry and Caruba twists. If you want to support a local brewery that was founded by four friends experimenting with their passion, pay the brewery a visit.
Next up, we have Down Home Brewing. This brewery is famous in Atlanta as it was the very first black-owned brewery in Georgia.
They might still be searching for a brick-and-mortar property to open their own taproom but the founders of Down Home Brewery have done a fantastic job of getting their beer out there.
This brewery aims to introduce drinkers to their favorite brew by offering a variety of delicious beers, all of which can be found in Atlanta restaurants and bottle shops.
Two popular beers you need to try include T-Pom Pomegranate Wheat Ale and Georgia Hooch IPA.
With a bit of luck, Down Home Brewing will soon open a physical location for us to visit.
Address: 249 Ponce De Leon Ave NE, Atlanta, GA 30308
Based out of Midtown in a roomy taproom and brewery, Torched Hop Brewing Company was opened by Atlanta natives Stephen and Chris Bivins who have brought heat with their local brews as well as eccentric bites.
Torched Hop Brewing Company offers a one-of-a-kind drinks menu that features a huge range of high-quality beverages. At Torched Hop Taproom, you'll also be spoilt for choice when it comes to food.
The brewery sells vegan, vegetarian, and classic American dishes for locals to enjoy while they sip on a refreshing beer. We can highly recommend the South'easter Cold IPA and Tribunal-Double IPA.
Address: 1036 White St SW, Atlanta, GA 30310
As you can probably already tell, Atlanta is home to most of Georgia's most well-respected and best-known breweries. Another one of the breweries that fits that profile is Best End Brewing Co.
This is an all-in-one brewery that features an assortment of nitrogen and traditional beers, a tiki bar, and a restaurant.
As a result, this is easily one of the best breweries in Atlanta for those of you that seek more than just a fresh beer.
Delivering on all fronts, you can expect to be able to choose from a wide range of beers. Best sellers include Lack of Fokus Hazy Rye IPA, Salsa Shark Gose, and Anxiety Pils American Pilsner.
Address: 737 Ellsworth Industrial Blvd NW suite d-1, Atlanta, GA 30318
Bold Monk Brewing Co. is one of the best breweries in Atlanta when it comes to offering beers for every occasion. No matter what time of year it is, Bold Monk Brewing Co. has a beer that goes perfectly with the season.
The brewery has a large two-floor brewpub with indoor seating and an outdoor space for beer enthusiasts to relax and sample some of the locally brewed beers. The beer garden has a fire pit for the winter.
When sampling the local beers, make sure you order some steak frites and Belgian fries too. The Shared Spirit IPA is one beer you don't want to miss.
It's also worth noting that this brewery can be booked out for any event you're hosting.
Address: 1611 Ellsworth Industrial Blvd NW UNIT F, Atlanta, GA 30318
The penultimate Atlanta brewery on our list is Steady Hand. When it comes to having more variety when choosing a local brew, it's hard to beat Steady Hand. Steady Hand has a whopping 24 taps to choose from, each of which offers something different.
Typically, the brewery has at least 30 barrels to choose from. Therefore, you can expect a great choice and a super fresh brew. Steady Hand offers a versatile lineup of Imperial stouts, lagers, ales, and IPAs.
As a result, you won't struggle to find something you like. For more adventurous beer drinkers, Steady Hand offers a unique Guava Cake ale and a sweet potato ale.
The Steady Hand Taproom also offers games, live music, art markets, and food truck pop-ups.
Address: 975 Chattahoochee Ave NW Suite A, Atlanta, GA 30318
The final brewery we have for you on our list is Fire Maker Brewing Co. This is a relatively new brewery that is quickly growing in popularity so the sooner you check it out the better.
A favorite with beer enthusiasts all over the city, this brewery is much-loved for its delicious beers and stunning taproom.
Popular beers you should try at Fire Maker Brewing Co. include Royal Velvet Saison, Blazed IPA, Hazard IPA, and Bedfordshire Barleywine. This brewery also sells hard seltzer and cider.
The taproom here has a beer garden, patio, and big screens so locals can watch sports games.
Final Thoughts
In this post, we've shown you the 10 best Atlanta breweries that you should try. Atlanta has a huge variety of different breweries to choose from but we've been able to show you the very best.
These are the breweries you should visit first if you're in search of a refreshing craft beer made from locally sourced ingredients.
Almost all the breweries on our list offer a wide range of beers, other drinks, food, and somewhere to relax or enjoy local entertainment.
Now all you have to do is decide where you want to drink first.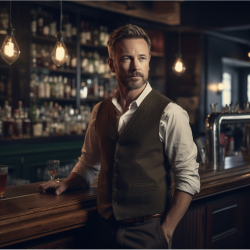 Latest posts by Rees Vaughn
(see all)