As everyone will now be aware, the craft beer industry is certainly booming in recent times – with more and more independent breweries opening their doors every year.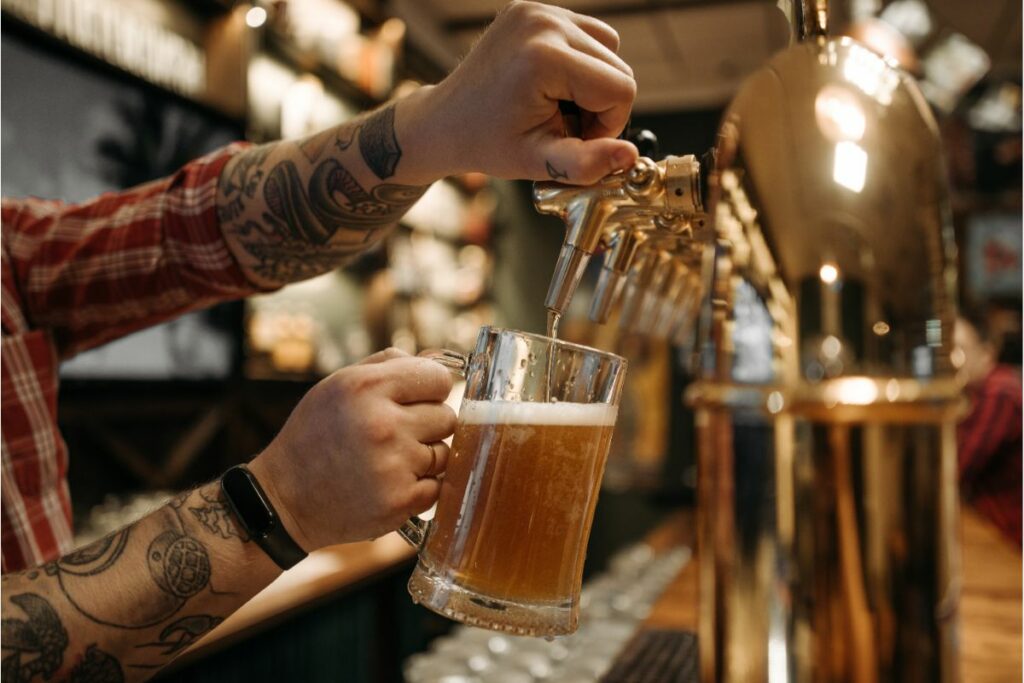 One of the best regions of the United States for beer is Ohio, with the city of Cincinnati standing out in particular for the sheer number of breweries that call it home. 
But what are the best breweries in Cincinnati, and what makes them so special?
Where Is Cincinnati?
Cincinnati is one of the largest cities in the state of Ohio, and is also one of the oldest – being founded in 1788, becoming an incorporated town in 1802, and eventually becoming an incorporated city in 1820.
The city is famous for many different things – including its sports teams, its prestige university, and its place within the complex and diverse history of the United States, where it was one of the homes to, amongst other things, the underground railroad movement during the late 19th century.
A thriving river city, Cincinnati has always held a place of importance for business, travel, and commerce, and remains a popular tourist destination to this day.
The 10 Best Breweries In Cincinnati
Now that we know a little more about the history of Cincinnati, and the different things it has to offer tourists and locals alike, it is now time to take a closer look at some of the best breweries in the city – each of them bringing something new and exciting to the table.
So, without further ado, let's get started!
First on our list, we have the Fibonacci Brewing Company – a charming microbrewery that prides itself on producing 'hybrid' beers geared towards craft beer fanatics in the city.
With perhaps one of the most relaxing environments on this list, Fibonacci Brewing Company offers outdoor seating, fire pits for when the colder evenings roll in, and live music to keep everyone entertained.
But what really keeps people coming back is the award winning beer, which really speaks for why they have become such firm favorites within the city.
Address: 1445 Compton Rd, Mount Healthy, Ohio 45231
Don't get confused by this next title, we are still in Cincinnati.
In actual fact, the Little Miami Brewing Company takes its name from the nearby Little Miami River rather than the city in Florida, and this brewery offers something as strong and vital to the community as the waterways themselves. 
As well as some great locally produced beers, this brewery also offers the best seat in the house – one right by the river, where you can kick back, converse with friends, and sample what they have to offer.
Why not swing by?
Address: 208 Mill St, Milford, Ohio 45150
With one of the more eccentric names on this list, MadTree Brewing is a large, expansive tap room and microbrewery that has really immersed itself within the local community.
And this can be seen in the atmosphere they create – making a great, communal space where everyone can turn up, kick back, and enjoy some fine beer. 
With one of the best garden spaces in the city, and with some great food and snacks, they really are one you do not want to miss!
Address: 3301 Madison Rd, Oakley, Ohio 45209
Operating as both a brewery and a distillery, March First Brewing is perhaps one of the most versatile producers on this list, and one that remains infinitely popular with locals and tourists alike.
A thriving sports bar where patrons can watch all the latest games, March First Brewing prides itself on three things: great beer, great food, and great company. What else could you ask for?
Address: 7885 East Kemper Road, Sharonville, Ohio 45249
Producing a full line of Christian Moerlein beers, the Moerlein Lager House is a staple within the city of Cincinnati, and one that is popular amongst locals and tourists alike.
Located right near the Ohio River, this microbrewery might have the feel of a city pub, but what it really offers is the perfect merging of worlds, with all the benefits that each has to offer.
Right in the heart of downtown, this is really one to check out on your travels!
Address: 115 Joe Nuxhall Way, Cincinnati, OH 45202
Next on our list, we have the Municipal Brew Works – a great, kid friendly, community tap room that has all the great beer, food, and company you could ever want.
Brewing their own beer on site, Municipal has all the beer you could hope to find, and offers one of the best hang out spots in the entire city. What Cincinnati really boasts is community spirit, and this microbrewery has that in spades.
Address: 20 High Street, Hamilton, Ohio 45011
Next on our list, we have the Narrow Path Brewing Co. – a spacious, charming little bar and microbrewery located right in the heart of the Loveland biking trail.
This once again has all the charm you could expect from a small communal bar – packed with great food, company, and friendly faces, as well as some of the best, award winning beer in the state.
Why not swing by and check them out on your travels?
Address: 106 Karl Brown Way, Loveland, OH 45140
As one of the largest tap rooms in the city, the Rhinegeist Brewery – or 'Spirit of the Rhine', as its name translates to – really does pay homage to the city's industrial heritage, not to mention the German settlers who made the region their home in the 18th and 19th centuries.
With a heavy industrial vibe that really puts you in the middle of the action, the brewery itself has extremely large metal casks, allowing guests to see the process in action, and hear all the hissing and bubbling that occurs when fine beer is being brewed.
Located on a streetcar route, and laden with unlikely charm, this really is a great example of a brewery that knows where it comes from, as well as where it is going.
Address: 1910 Elm St, Cincinnati, OH 45202
While Samuel Adams is widely associated with the city of Boston, Massachusetts, the Samuel Adams Cincinnati Taproom has been operating in the city of Cincinnati for over 20 years – offering guests all the wonders of the Samuel Adams back catalog, as well as some great new lines made solely for the city of Cincinnati.
This might be more commercial than the others on this list, but amongst the big name brand and the global success, it contains at its heart a solid taproom that offers some of the best in the city. And at the end of the day, isn't that what really matters?
Address: 1632 Central Parkway, Cincinnati, Ohio 45214
Last on our list, but by no means least, we have the Wiedemann Brewery – another brewery that pays homage to the city's German roots, and one that has all the charm, comfort, and great beer making skills that one would expect from a German tap house.
Despite initial troubles in finding its proper home – and carving out a niche – this microbrewery has since become a local favorite within the city, and has become an integral part of the community too.
This really does have everything you could ever want from a local brewery and bar – a wide selection of locally produced beers, some great food and snacks, and a great sense of community that makes you feel right at home.
Address: 481 Vine St, Saint Bernard, Ohio 45217
Final Thoughts
And there we have it, everything you need to know about Cincinnati, and the best breweries in the city.
It is certainly true that, in recent years, the craft beer industry has exploded – with new breweries opening their doors each year. However, as this list shows, there are some breweries that just do it a little better than others.
So if you want to find the best breweries in Cincinnati, then be sure to check out these great Ohio beer producers!
Frequently Asked Questions
Now that we know a little more about the best breweries in Cincinnati, it is time to examine some frequently asked questions that you might be interested in finding the answer to.
Is It The Best In Ohio?
While the state of Ohio is known for producing great beer in its own right, Cincinnati is currently leading the market for the number of great tasting craft beers in the region.
Why Is Craft Beer More Expensive?
Generally speaking, craft beer is more expensive because – like other artisan products – it is produced on a much smaller, intimate scale than mainstream mass producers.

This means that, for the producers to make profit, the beer tends to cost a little more.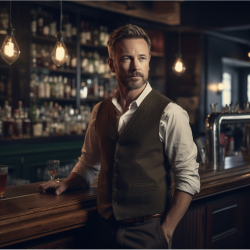 Latest posts by Rees Vaughn
(see all)