Traverse City might be most well known as the "cherry capital of the world" and admired for its freshwater beaches and vineyards, but it is also the home of a huge number of breweries, ranging from microbreweries all the way to brewpubs, there really is a lot to love for wine and beer enthusiasts in this gorgeous corner of Michigan.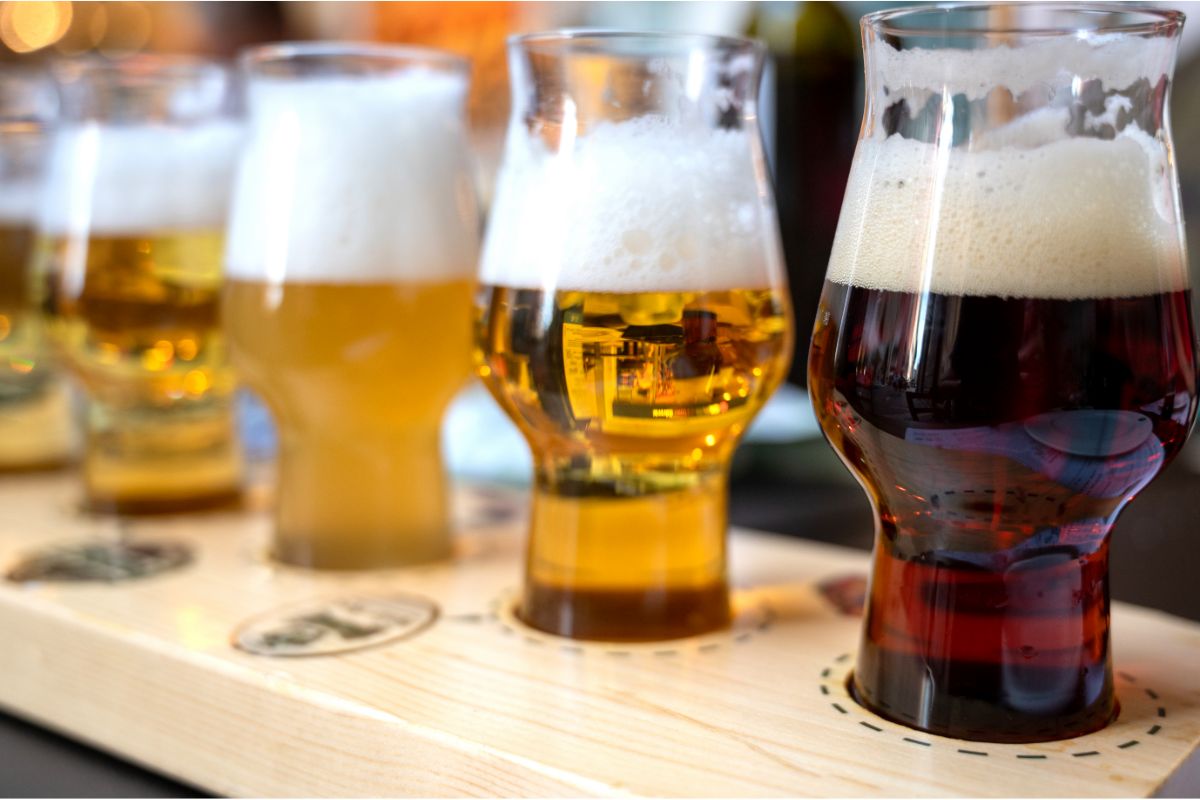 The only real issue is ever since the alcohol industry really took off in Minnesota in the early 2010s, there have been new breweries in many of its cities opening their doors to the public each and every year, making it a little difficult to decide which one to visit, especially if you're only planning to visit a particular city for a short period of time.
Luckily, we're here to make this decision far easier by providing you with a list of the 8 very best breweries that you can find while traveling around beautiful Traverse City.
Make sure to visit more than one during your stay so that you can get a feel for what each one of these breweries has to offer its visitors.
While it was originally founded in Pennsylvania, the Workshop Brewing Company has branched out to multiple areas of the US including Traverse City where it has now become one of the most popular and well-renowned breweries thanks to its reputation and the quality of the interior space.
The extremely friendly staff offers visitors a choice of what type of seasonal brew they would like to sip on first, whether it's the rich Marzen beer, the slightly tangy Belgian Tripel, or their brand new fan-favorite Tart Cherry Ale, there are plenty of choices to choose from.
Each one of the Workshop's brews is made from a combination of fresh seasonal ingredients, giving all of them a very vibrant and refreshing taste that goes down so well after a few hours of exploring the city.
If you circle around the back of the Bowers Harbor Inn, you will find the luxurious Jolly Pumpkin Brewery and Restaurant where you can enjoy some amazing local Michigan cuisine while sipping on their very own selection of brews, all of which are incredibly unique thanks to their different flavors and aromas.
The sheer variety of beverages on offer really helps Jolly Pumpkin to stand out from its peers, ensuring that no matter what type of brews you like the flavor of the most, you are guaranteed to find one you like here.
One of their most popular drinks, the Bam Noire, is a dark, smooth, and incredibly rich beer that contains an aroma of worn leather, while the La Roja gives off a deep amber and earthy scent which makes it a real treat to enjoy alongside your food.
These are just a few of the many unique beers you can try at this dine-in brewery (see also: 10 Best Catskills Breweries To Try Today)and restaurant, so when you start to hear your stomach rumbling after a few hours of traveling, this is definitely a brewery you should consider paying a visit to.
While there are a lot of people who are only concerned with the taste of the drinks on offer when visiting a brewery, there are many who also appreciate a brewery adding its own sense of personality and style, which is important for making the experience memorable for visitors.
Luckily, Right Brain is a brewery that oozes style and charm, having a futuristic cyberpunk aesthetic that covers the walls of the brewery, and even the cans of the brews too.
Right Brain offers visitors a sample of all the drinks they've brewed up to date, and since they're only becoming more popular among locals as the years go by, you can guarantee new beverages will be coming your way sooner than later.
The medium-bodied Northern Hawk Owl and light Smooth Operator beers are among some of Right Brain's most popular drinks, but don't be afraid to try some of their more experimental brews, such as Cakewalk which is brewed using real Madagascar vanilla beans which help to make the overall flavor incredibly refreshing and sweet.
As soon as you take a step into Monkey Fist and have a glance at the menu, it can be very easy to become overwhelmed with just how many beers are on offer, making this a paradise for any beer enthusiasts who want to sample a few different flavors during a single visit.
Their biggest selection of drinks are included in the 'Monkey Fist Beer' section of the drinks menu, featuring the likes of the sour ale Lonestar, the pale ale Touch of Sunshine, and even an incredibly unique Wookalar Stout which is made from a combination of stout and oatmeal.
This isn't even scratching the surface of the number of drinks you can sample at Monkey Fist, but to make your visit even more enjoyable, they also feature live music performances every week, along with a decently sized food menu.
The North Peak Brewing Company has managed to remain incredibly popular among locals ever since it was first founded back in 1899, and while it may have only started as a small and humble brewery that visitors could admire while walking past, it has turned into a juggernaut within the Michigan brewery scene.
They have one of the biggest beer selections out of any of the breweries you will find across Traverse City, and while many of them have already become fan favorites, one that has stood the test of time over nearly an entire century is the Siren, a smooth caramel-flavored beer that tastes as delightful as it sounds.
Alongside the amazing selection of beer, North Peak has also expanded its food menu tremendously over the years.
From beer-steamed mussels, all the way to BBQ-flavored chicken wings, there's nothing quite like relaxing in the outdoor area of this brewery and testing the food and drinks that they have on offer.
While it may be one of the more recently established breweries in Traverse City, first opening its doors to the public in 2017, Fresh Coast has already made quite the name for itself as being a homely and incredibly friendly brewery that has a cozy coffee-shop feel to it.
While the drink selection is already very large, more brews are being added on a very frequent basis, so you can be sure that the menu will be updated between each of your visits, giving you a new experience each time.
Beers, ciders, and wines make up the bulk of the menu, and if you want to get a behind-the-scenes look at how these mouthwatering drinks are manufactured, the incredibly friendly staff even offer tours of the brewery where they guide visitors through the process of brewing alcohol, along with the fascinating history of Fresh Coast Beer, and why it decided to set up shop in Traverse City.
This family-owned brewery has been serving up ales, IPAs, and hard seltzers to the locals of Traverse City for decades at this point, but they certainly haven't slowed down since they first opened their doors.
In fact, while their menu is already packed full of unique drinks, all of which contain an incredibly unique and distinct flavor, their menu is updated all the time to make sure even the most frequent visitors always have something new to try each time they step in.
MiddleCoast also has a special music guest who plays from 6 to 9pm every Friday, giving this brewery a very lively and vibrant atmosphere where you could easily make a few new friends while enjoying a can of freshly brewed ale and a side of nachos.
Found just at the end of 8th Street, and open until 10pm every day, Silver Spruce Brewing is another fairly new brewery that has only been active since 2013, but since then, owners Scott and Leah have made it their mission to make their brewery as comfortable and sociable as possible, so that everyone feels welcome as soon as they walk through the front door.
The interior has an extremely calm and sophisticated atmosphere, with oak kegs stacked in each corner along with small rounded tables next to the windows, giving you a fantastic view while you sample either their wide variety of lagers, ales, wine, or special wood-aged beverages.
If the weather is nice for the day, you definitely need to check out the outdoor patio which stretches around the west side of the taproom and features multiple fire pits, which give it an incredibly cozy vibe.
Summary
Many people aren't aware of just how many breweries are dotted around the gorgeous Traverse City, but after doing a little bit of research, you will find that there are actually plenty to choose from, all with their own unique drinks and atmospheres that you need to check out for yourself during your next visit.
Latest posts by Rees Vaughn
(see all)