It is certainly true that the independent craft beer industry is really booming in recent times, with more and more producers opening their doors each year.
One region of the United States that is a constant producer of high quality craft beer is the Catskills – a mountainous region located on America's east coast.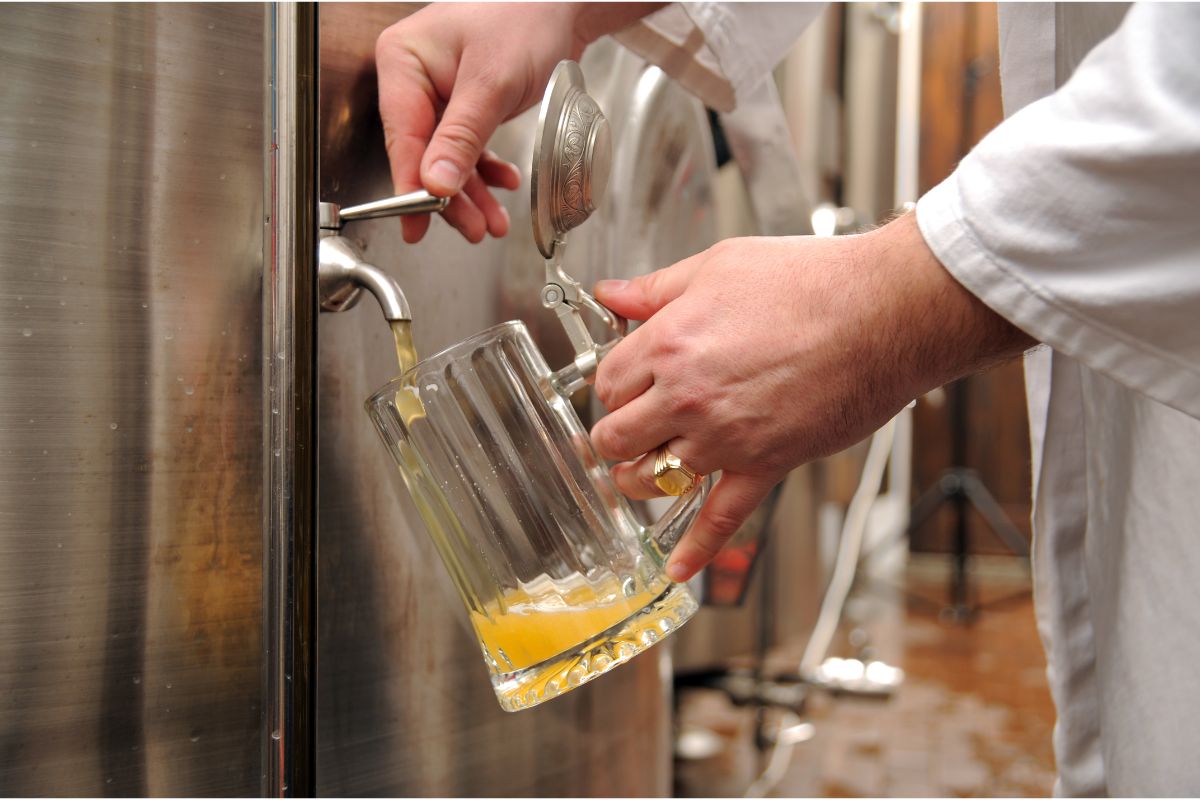 But what exactly are the best breweries in the Catskills, and what makes them so special?
Where Are The Catskills?
A mountainous region located within the province of the Appalachian mountains, and in southeastern New York state, the Catskills act as an important cultural and geographic region within the fabric of the United States.
Named by its early Dutch settlers, who likened the rolling green hills and lush forests to those of their native homeland, the Catskills has long been a place of inspiration for artists, filmmakers, and writers – especially the famed town of Woodstock, the home of the famous 1960s music festival.
A popular and much loved region that offers much in the way of history, nature, culture, and sights to see, the Catskills are also known for their beer production – making them one of the most versatile and respected regions within that particular industry.
The 10 Best Breweries In The Catskills
Now that we know a little more about the Catskills, and the diverse framework of the region, it is now time to take a look at some of the best breweries in the region – all of them producing excellent beer, and adding something a little different to this new and exciting boom period.
So, without further ado, let's get started!
First on our list we have the Catskill Brewery – a traditional, self sustaining brewery that prides itself on being a 'honest hardworking beer'.
This can be seen in their beer too, with the ingredients from the land, and the water taken directly from the Catskill Mountain itself.
The finished product is a delicious, refreshing range of beers that have become local favorites – both around the mountains themselves, and throughout New York State.
What's more, the company also recycles and reuses all of their brewing materials and equipment, meaning that the environmentally focused beer fans can rest easy knowing that they are contributing to a positive cause.
Address: 672 Old Rte 17, Livingston Manor, NY 12758
Next we have the Shrewd Fox Brewery – a local, community farm-based venture that has become known for good company, great beer, and excellent produce.
It is apparent from this list that community spirit is important throughout the Catskills – as well as sourcing local produce for their beer making ventures, bringing the money and the business back into these rural locations that can often be ignored by big business.
Priding themselves on producing fresh, great tasting beer, and an environment that is based on community and comfort, Shrewd Fox Brewery is a great example of how small businesses can make good in a competitive market.
Address: 552 State Route 55, Eldred, NY 12732
Next we have the Roscoe Beer Company – which draws inspiration from the region's rich history of fly fishing and the great outdoors to create a charming, wholesome brewery and taproom where people can come, relax, and enjoy some great domestic beers.
With a full service bar focused on community and good company, it isn't hard to see why the company has become so successful in recent years – offering a traditional sense of community that often seems lacking in modern society.
What's more, the brewery also sources fresh local produce for their beers, which have won awards throughout the region – making the Roscoe Beer Company a must see stop for craft beer lovers.
Address: 145 Rockland Rd, Roscoe, NY 12776
Based on another New York State farm, the Honey Hollow Brewing Company are passionate about what they do, and this can be seen in the beer they produce.
Highly supportive of local farms and ingredients, their beers are a fitting tribute to the landscape and the region of the Catskills – one that can clearly thrive and sustain itself without the interference of large businesses and chain breweries.
This is why it is not hard to see why Honey Hollow has become so popular within the region, with many holding their beers up as some of the best in the state.
Address: 376 E Honey Hollow Rd, Earlton, NY 12058
Bringing together arts, good food, and award winning beer, the Russian Mule Brewery was formed by Irina Nicoletti – a Russian born brewer who has really carved out her own niche in the Catskills.
Along with their inviting tasting room, Russian Mule have created a cozy, welcoming space where people of all ages can come and enjoy community focused activities and entertainment, all while enjoying some of the finest beers in the country.
Address: 1465 Denning Rd, Claryville, NY 12725
Located in the famed town of Woodstock – once the site of the equally famous Woodstock Music Festival in the 1960s – the Woodstock Brewing Company is another great local brewery, and one that has produced some of the finest beers in the region.
Drawing on some of the community minded spirit of the town's hippy past, Woodstock Brewing Company have created a great, inviting atmosphere for people everywhere to sit down, enjoy some good company, and sample some of the greatest domestic beers in the state.
Address: 5581 New York 28, Phoenicia, NY 12464
Located on the banks of the Susquehanna River, Muddy River Farm Brewery is a great example of what the Catskills has to offer beer fanatics – offering a great, relaxing place to kick back, be amongst good company, and enjoy some great local brews.
Brewed from locally grown hops, all of their beers and ciders were fully forged in the area, and are frequently held up as some of the best in the region.
It is breweries like Muddy River that really show the value of independent business, and how great things can start from humble origins.
Address: 15546 County Highway 23, Unadilla, NY 13849
Next on our list, we have the Crossroads Brewing Company – an award winning brewery that has made more than a name for themselves in the Catskills and all around the country.
With 10 rotating taps available in their brewery or taproom, as well as numerous New York inspired wines, there is plenty for people to try and enjoy.
What's more, they also have some of the best food in the region, with locally sourced meats, cheeses, and vegetables coming together to make a wholesome pub menu. 
Address: 21 2nd St, Athens, NY 12015
Once a historic family-owned dairy farm, West Kill Brewing is now a fully functional brewing enterprise, located upon 127 acres of land in the heart of the Catskill mountains.
Made with locally grown ingredients, they don't rely on outside help for anything, and this kind of self sustaining determination can be seen in their beer, which seems to just have a little something different about it.
Maybe it is the will to survive and the can-do spirit that makes good beer? But whatever the reason, it proves to be a popular brewery that draws locals and tourists from miles around.
Address: 2173 Spruceton Rd, West Kill, NY 12492
Last but not least, we have the Subversive Malting & Brewing company, founded by craft beer enthusiasts Zane Coffey and Max Ocean in 2018.
One of the youngest breweries on this list, Subversive have really earned their place within the fabric of the Catskills brewing industry – creating an inviting, wholesome enterprise with a focus on community spirit, great food, and fantastic craft beer.
Address: 96 W Bridge St, Catskill, NY 12414
Final Thoughts
It's certainly true that the world of independent breweries is becoming truly rich and diverse – with all manner of new companies springing (see also: 6 Of The Best Breweries In Palm Springs)up around the world, with each offering something new and exciting to the world of beer.
However, as this list shows, there are some that are simply better than the rest. 
So if you want to find the best breweries in the Catskills, then be sure to check out this handy guide!
Frequently Asked Questions
Now that we know more about the best breweries in the Catskills, it is now time to answer some frequently asked questions. 
Are Catskills Beers Expensive? 
While information on this subject is limited, all signs show that the prices of the beers produced in the Catskills mountains are on a similar level to craft beers produced elsewhere in the country. 
What Exactly Is Craft Beer? 
Generally speaking, the term 'craft beer' is used to describe all manner of independently brewed beers that are made in traditional, non-mechanized ways by small craft breweries.
Latest posts by Rees Vaughn
(see all)