When discussing places to backpack through, one of the countries that always seems to come up in Thailand.
It's not hard to see why. With flights being as cheap as they are, booking accommodation being so easy to find, and great street food, there isn't a better place for a light packer to travel through.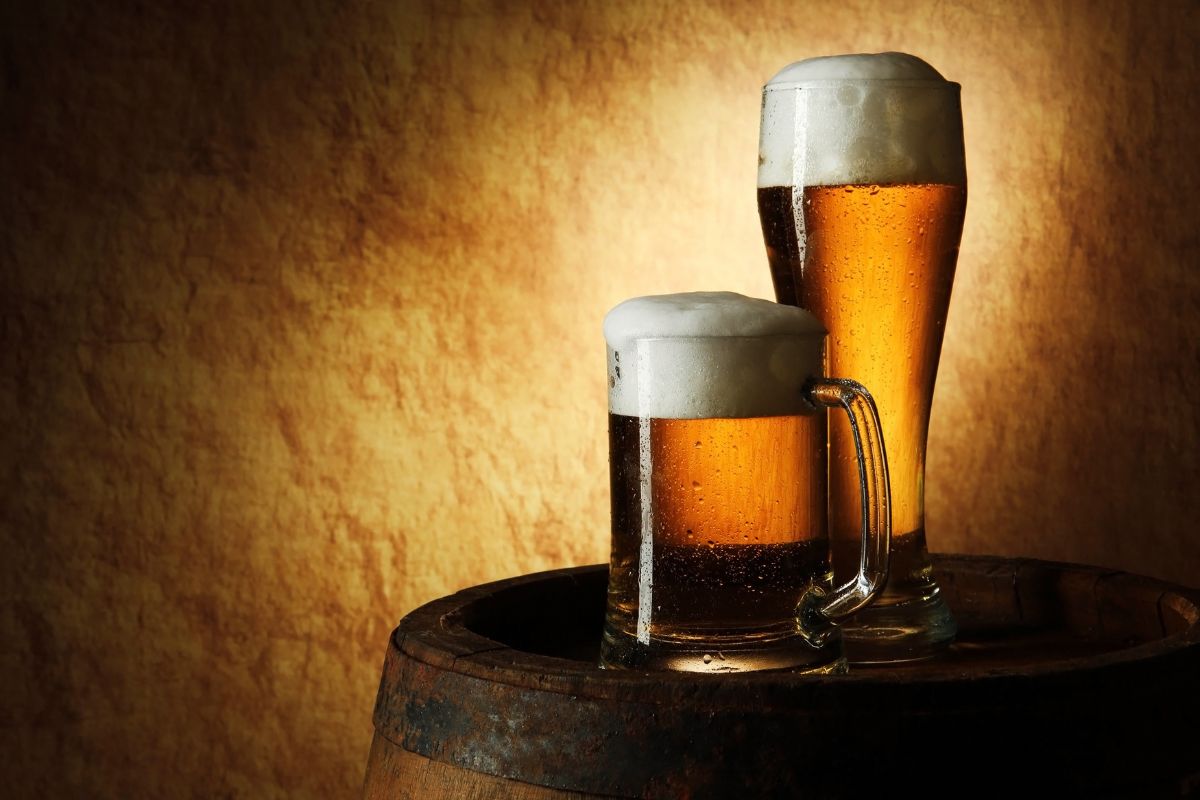 And, alongside that amazing food, there is also a truly astonishing variety of beers for travelers to enjoy. After all, how can anyone resist a cold beer while relaxing in one of the most beautiful countries in the world?
Beer might just be one of Thailand's biggest industries and has produced a ton of amazing brands that rival anything we might enjoy in the States.
So many, that knowing what brand to buy while you are over there can be a little tough, especially in a country with some named brands that might not be as familiar as others.
Well, that's what this guide is here to help with! Here, we'll cover the best Thai beers that you'll be able to find on your next visit there.
So you'll know the best drink to try out before you even land!
1. Singha
Starting with a beer brand that pretty much anyone who has visited Thailand will be familiar with, we have perhaps the most famous brand of Thai beer out there.
Singha is a beer that probably doesn't even need producing, as it's one of a select number of Thai beer names that are sold around the world, not just in Thailand.
This gives Singha beer a reputation that even some of the other beers on this list lack.
Made using high-quality European hops and premium barley, this 5% alcohol has an excellent malted flavor to it, making it perfect for pairing with a delicious Thai curry.
Plus, alongside all of these great flavors, you'll find that it's also an incredibly cheap beer to purchase, the equivalent of around 2 US dollars per bottle. With a low price like that, how could anyone refuse a beer like this?
If you're looking to buy a bottle of this beer, make sure to look out for the distinctive white background and yellow/golden tiger logo!
2. Chang
Following on from the most popular brand of beer in Thailand, we have a beer that is hot on its tail as one of the country's most popular drinks.
Made by Singha's biggest competitor, Chang is the choice that many travelers and backpackers. Not just for its amazing flavor, but for both how easy it is to buy, and how cheap it is to purchase!
Chang is so easy to get a hold of thanks to these factors, that is also affectionately known by its nickname in Thailand, Changover, on account of the headache that you can get from drinking too much of it, so watch yourself when enjoying this beverage, and make sure to drink responsibly!
(Then again, the same goes for all the beer drinks in this guide!)
Although the head that you'll get on this larger isn't particularly thick or large, the lighter lager flavor makes this a great drink for folks who may not be a big fan of the stronger flavors that you'll find in many Thai beers or lagers.
Interestingly enough, that lighter flavor might come from the fact that Chang beer is partly made from fermented rice, one of the few beers in Thailand to be made in this way!
So, if you're traveling in Thailand on a light budget, you'll know what beer you should be reaching for when you are here!
3. Thai Amarit Bangkok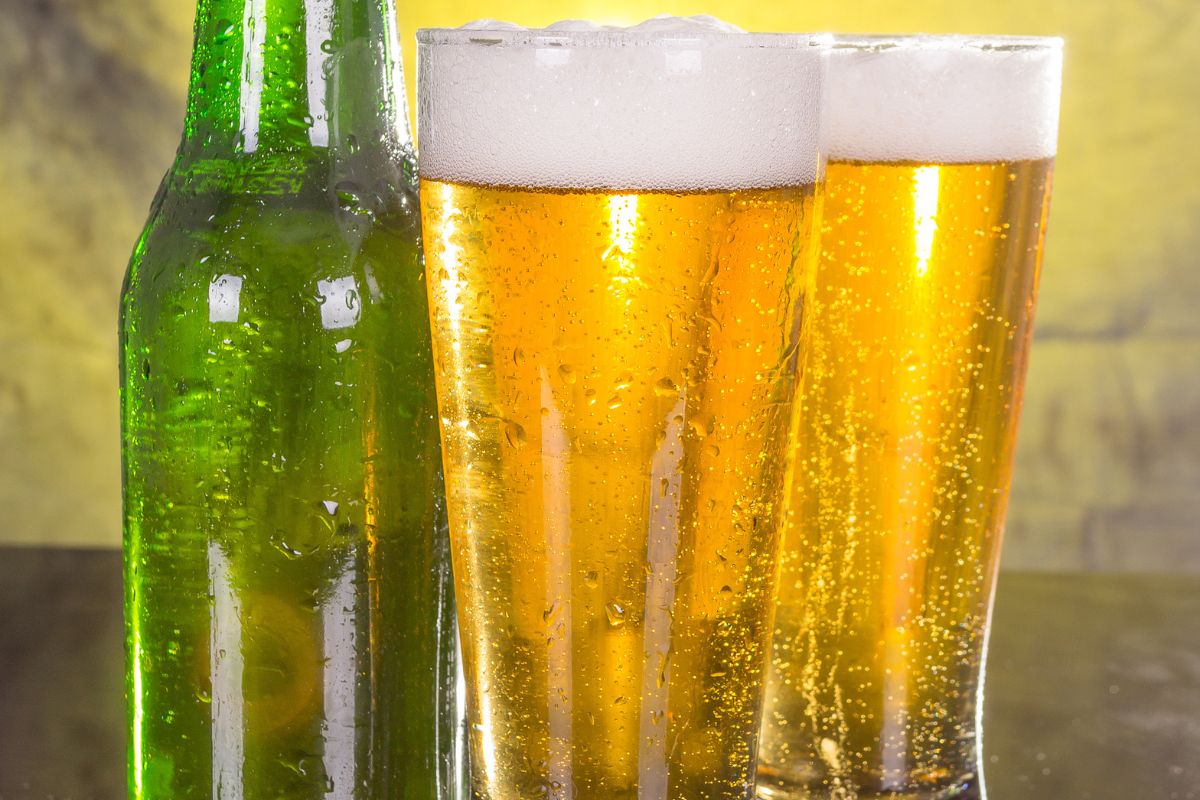 Now, if you're looking for underrated gems when it comes to beer and a drink that is truly the beverage of choice for local people in Thailand, then you have to go with Thai Amarit Bangkok.
Thai Amarit Bangkok has a noticeably lighter and sweeter flavor to it, making it a perfect beer for folks that are looking to satiate their sweet tooth while they're enjoying their beer.
What also makes Thai Amarit Bangkok interesting is that it is a Brand of Thai beer that is made for exporting across the world, meaning that it's also probably one of a handful of Thai beers that you may already be familiar with.
However, that also means that it's surprisingly difficult to get a hold of it in the country.
Still, its authentic recipe makes it a hit among locals, especially in Bangkok itself.
So make sure to ask a resident of Thailand if you're looking to grab a couple of bottles of this beer for yourself for your travels.
4. Kloster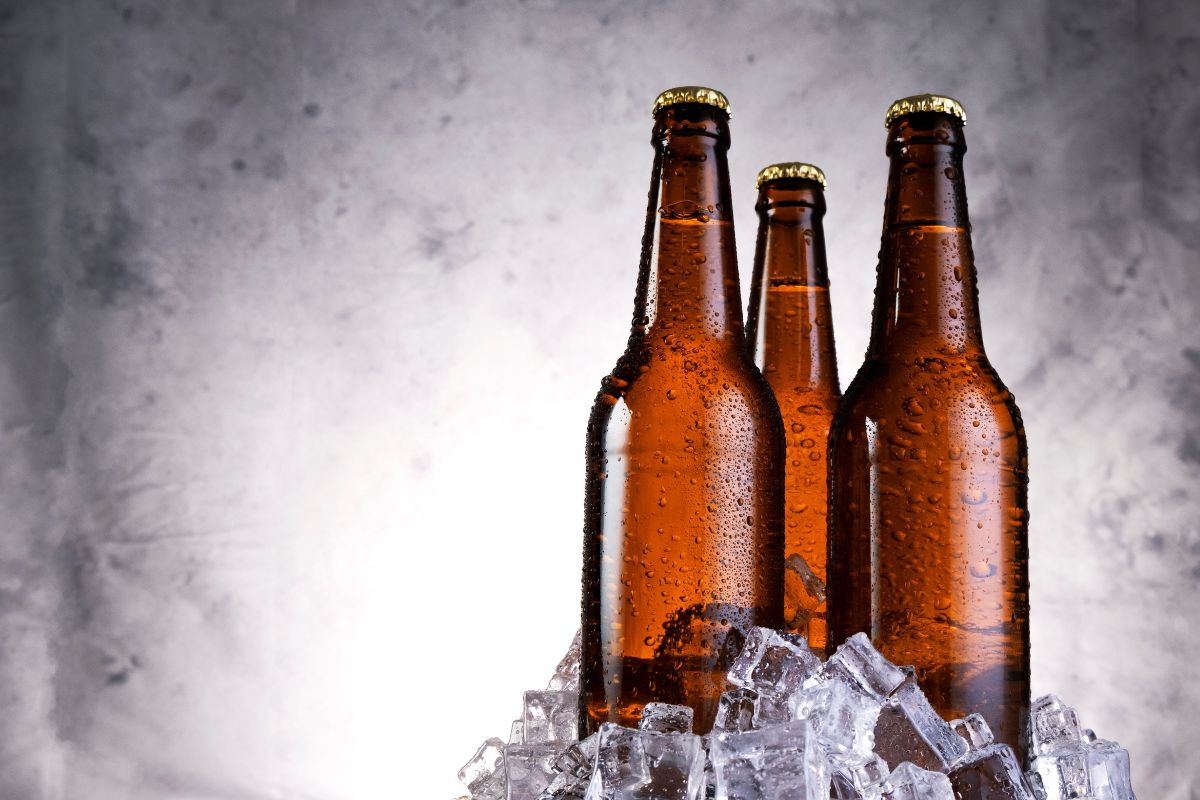 On the flip side, many travelers will be looking for beer brands that they will have easy access to while in Thailand.
In this case, Kloster might be one of the best options going for you. This is a drink that can be found pretty much anywhere in the country, whether it's in stores or street vendors.
With the drink being so popular, you'd be forgiven that this is an authentic, all-Thai drink.
So it may surprise a lot of foreigners to know that this is inspired a lot to obey German beers (see also: 7 Delicious German Beers To Try Today)and their standards of manufacture, as well as under tight scrutiny from the Kloster Brauerei.
Then again, when it comes to the standards of beers, it's hard to go wrong with a German-inspired recipe. No wonder it tastes so good!
While it can leave a somewhat dry sensation in the mouth after being drunk, the sweet and strong malt flavor means that the aftertaste leaves your mouth pretty quickly, and leaves your taste buds ready for the next gulp of this drink!
Overall, while it may not be a 'Thai' beer in the truest sense, the availability of this beer will make it an easy-to-buy option wherever you find it.
That's got to count for something, right?
5. Leo
If you love the taste of Singha's beer but are looking for a drink that is a little cheaper to buy, then you'll want to check out Leo Beer!
With both brands of beer being owned by the same parent company, it shouldn't come as too much of a surprise that there is a lot of overlap in the flavors of these two beers.
One thing that you may notice about Leo's lager is that it is noticeably sweeter than many other beers and lagers on the market, having a fruitier aftertaste to it, while also maintaining a nice grainy/malt flavor to it.
This is by design. The original Leo beer was released in 1999 to help Singha Brewery combat the growing popularity of Chang, with a beer that both tasted different and was noticeably cheaper on the market.
#Well, considering that this drink is still incredibly popular some 20+ years later, it's clear to see that Leo was a successful beer name!
If you're looking for a beer that is both cheaper to buy than both Singha and Chang, while also accommodating sweeter palettes, Leo is a beer that you should consider.
6. Archa
Now, if you're looking for a beer in Thailand that is a little on the stronger side of things, you can't go wrong with Archa beer!
With a much stronger taste and slightly higher alcohol content than many of the other beers on this list, this beer won't be to everyone's… well, taste.
However, it's certainly a popular beer, so it's always worth trying it out for yourself first!
It's also a drink that you'll probably find easier in local Thai bars than in more touristy areas, so you'll probably need to ask some residents of the area before you find a palace that serves this.
Still, this just means that Archa is a taste that Thailand enjoys and not just what is being sold on a brochure!
7. Leo Super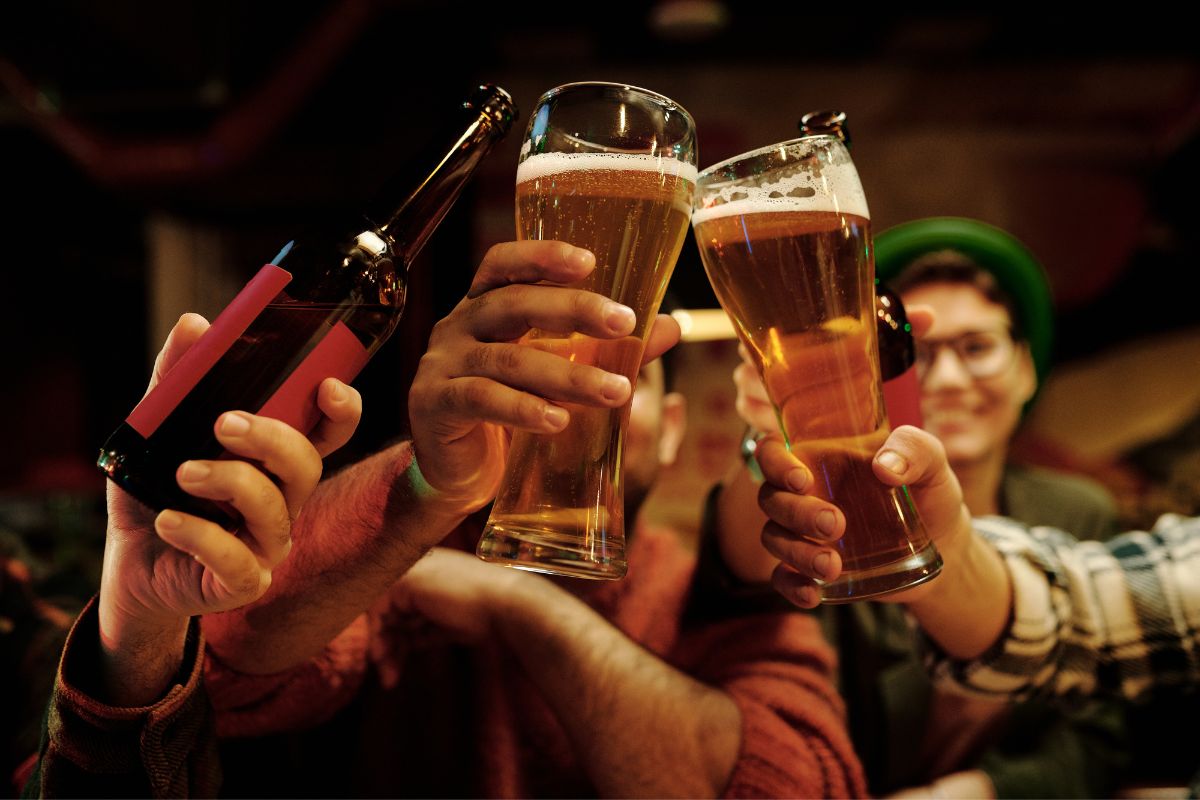 So, we've already established that Leo is one of the best beers in Thailand if you're looking for a balance between classic beer/lager flavors and fruitier flavors.
So, what if we told you that Leo had released another beer that did both of these, only even better?
Well, that's where Leo Super beer comes into the mix.
It's so good, it almost makes the original Leo recipe redundant, while the slightly higher price tag is the major difference between the two versions of this drink.
So, while both Leo drinks will serve you well if we have the choice, we have to go with Leo Super!
8. Cheers X-Tra
Finally, on this list, we have a variation on the classic Cheers flavors that is pushed just a little further, for a more potent form of lager that is enjoyed by both locals and tourists alike.
In the same way that Leo Super is a stronger and more up-market version of Leo lager, Cheers X-Tra is a much stronger beer than its mild Cheer counterpart and is our personal favorite of the two.
Final Notes
So, with so many options when it comes to a good drink in Thailand, we have just one question left for you:
Which one will you try first on your next visit?
Latest posts by Rees Vaughn
(see all)