Italy is well known for its wines and incredible food, but it has another export that is beloved by people all over the world. That export is of course beer!
Italian beers are absolutely incredible and there are so many different varieties and kinds on offer that it's pretty hard to ignore them.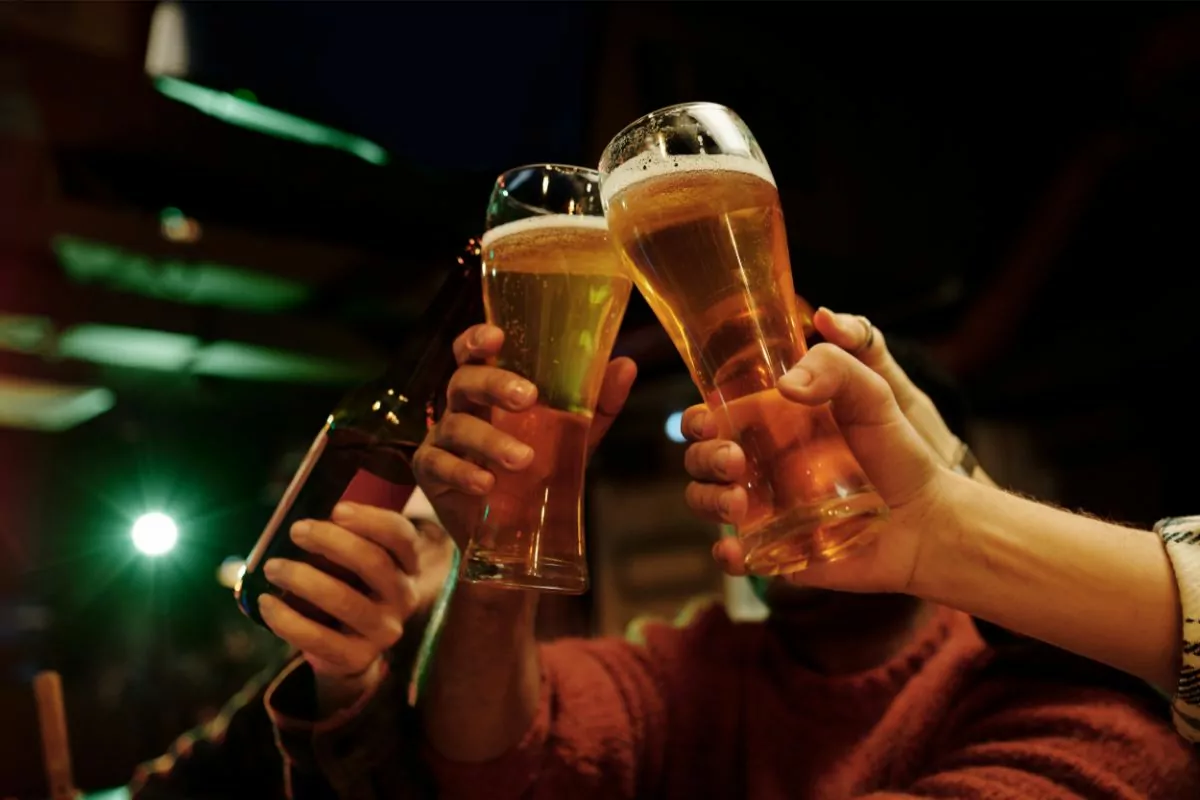 The Italians take just as much pride in their beers as they do their food and wine, and if you have never tried an Italian beer for yourself, then you are in for a real treat.
As there are a lot of Italian beers out there, finding the perfect one to try can be a bit overwhelming, but we are here to help! We have put together a list of 10 absolutely delicious Italian beers that you absolutely need to try today(see also: 10 Best Austin Breweries To Try Today).
Each of the beers on this list has something unique to offer, and you are sure to find a new favorite when you learn more about them.
First on our list, we have Peroni Nastro Azzurro. This is arguably the most well-known and popular Italian beer that is available almost everywhere, and almost everyone who drinks it absolutely loves it.
Peroni is actually one of Italy's oldest breweries and it has been around for about 175 years! This particular beer is known for its crisp and refreshing taste, which also has a hint of citrus to it.
It tastes especially great when it's ice cold and lots of people love to drink it in the summertime.
Peroni Nastro Azzurro has undergone rebranding, but the beer company has always aimed to make its beer inspired by authentic Italian heritage and the drink's long history.
Lambrate Ghisa is an Italian beer that has a bit more of a bitter taste, but it's perfect for anyone who enjoys that sort of flavor.
When you smell this beer, it will have dried fruit, chocolate, and licorice hints in the aroma, which is incredibly pleasing and will fill you with positive anticipation for the first sip.
It is a smoked stout in style, and it has a thick cappuccino-colored foam.
The flavor has been described as being rich and complex, and it's a great beer for anyone who already enjoys a good beer.
If you are more of a casual beer drinker, it might be a bit intense at first, but it isn't uncommon for people less experienced with this sort of beer to enjoy it straight after the first sip!
Menabrea is still on the rise in the United States, but it has been popular in Italy for years. The brewery is located on the foothills of the Italian Alps and it has stayed owned by the original family since its opening.
It is currently owned and managed by the founder's great-grandson!
Because of this, Menabrea is very traditional and passionate about the way they make their beers. You can expect a real traditional and authentic Italian taste when you try one of their beers for yourself.
They take inspiration from the natural world, Italian heritage, and tradition when making their beers, so if you want a beer that is 100% authentic Italian, this is the best one to try first.
This beer is a very well-known Italian beer that is brewed in Sicily. The original recipe for Birra Messina was created by master brewers and it is made with intense care and devotion.
Birra Messina actually has a bit of a higher alcohol concentration than a lot of other Italian beers, which is perfect for anyone who likes their beer to have a strong taste.
Though it is a bit stronger in taste, Birra Messina has been described as being delicate and smooth, which in turn, makes it incredibly refreshing.
This is definitely a unique beer that can really be enjoyed by anyone, and it is perfect for anyone who wants to try a more unique beer that is still authentically Italian.
Forst is one of the most well-known and well-established Italian breweries, and it has been in operation since 1857.
It is a completely family-owned company that can be found in the Italian Alps, and it is home to some of the most authentic Italian beer you will find.
Forst is highly regarded and respected by Italians, and it's no surprise as to why. The company aims to make real Italian beer, with recipes that have been passed down through generations.
The family is incredibly passionate about what they do and is dedicated to keeping their family legacy alive.
This is another great beer to try if you want an authentic Italian taste and it is regarded all over the world as a type of premium beer. Its flawless reputation, incredible taste, and authenticity are why it has a spot on this list!
You can find this microbrewery in Birra Montegioco in Piedmont, Italy and it is home to the well-known beer Quarta Runa.
The microbrewery is home to many different kinds of specialty beers, which are popular not just in Italy, but all across the world.
Quarta Runa is definitely another Italian beer that you will want to try, especially if you are a bit more experienced with beers.
It has a much higher alcohol quantity to it than some of the other beers on this list, but this quantity adds an extra layer of flavor to the beer that you simply won't be able to experience anywhere else.
It is also made with local peaches found in the same area, and this gives the beer a beautiful peach aroma that makes it incredibly unique and appealing.
Moretti is one of the most popular Italian beers all over the world. It was first created in Udine in the year 1859, and from the get-go, it was incredibly popular with the locals.
Birra Moretti has helped to boost the city into the public eye and there are several buildings and public areas there which are actually named after the beer!
You can find this beer practically anywhere, regardless of what part of the world you are from. It is another incredibly authentic and traditional-tasting Italian beer that beer enthusiasts everywhere will enjoy.
The company was founded by Luigi Moretti, and he can be recognized on the label with his iconic mustache!
Manufactured in Sardinia, Ichnusa beer is actually Heineken company, but rest assured, all of the ingredients and recipes are authentically Italian.
It has been associated with Sardnia since 1912, and this is widely due to how popular the beer is in the region. It has a hoppy flavor with bitter overtones, and most people enjoy the taste best when it is accompanied by a meal.
Ichnusa is described as being far more bitter than some of the other beers on this list, but somehow, that bitterness just works!
It's incredibly simple in flavor, but that just means it isn't too complex and can be drunk by anyone who appreciates a good beer. Though bitter, the bitterness is described as pleasant, and overall, this beer tastes absolutely exquisite!
Cortigiana is described as being a very sweet beer, and it has an absolutely beautiful vanilla and cinnamon aroma. It is a very thick beer too, so it's perfect for anyone who would regard themselves as a beer enthusiast.
Though this beer is incredibly strong, it is still regarded as being incredibly refreshing, which makes it perfect for enjoying on a warm summer's evening.
Cortigiana beer is also believed to be one of the best reasonably priced beers in Italy, so you will really get your money's worth when you buy a bottle for yourself.
Cortigiana Beer is made using cereals, so you will find hints of buckwheat, einkorn, and a small number of flakes of oats in the taste.
Birra del Borgo is quite a new beer. The brewery it is made at only opened its doors in 2005, but this newer beer has certainly made an impression!
It originates from a small town called Borgorose, which can be found on the border between Lazio and Abruzzo.
All of the beers in this brewery are made using local ingredients and they have partnerships with many local companies, vineyards, and farmers to connect with the natural environment.
Birra del Borgo is described as being made using traditional brewing methods and it has a bit of a "bizarre" taste which makes it incredibly unique and interesting.
Conclusion
So there you have it! 10 absolutely delicious Italian beers you need to try today(see also: 10 Best Columbia SC Breweries To Try Today)! Most of these beers you have probably heard of before, but even if you haven't you will be in for a treat once you try them!
You can find most of these beers really easily as well, regardless of which part of the world you are from. Next time you fancy a beer, give one of these authentic Italian beers a try!
Latest posts by Rees Vaughn
(see all)