One of the most commonly asked questions in regards to ginger beer, is whether or not this popular beverage actually has any alcohol content.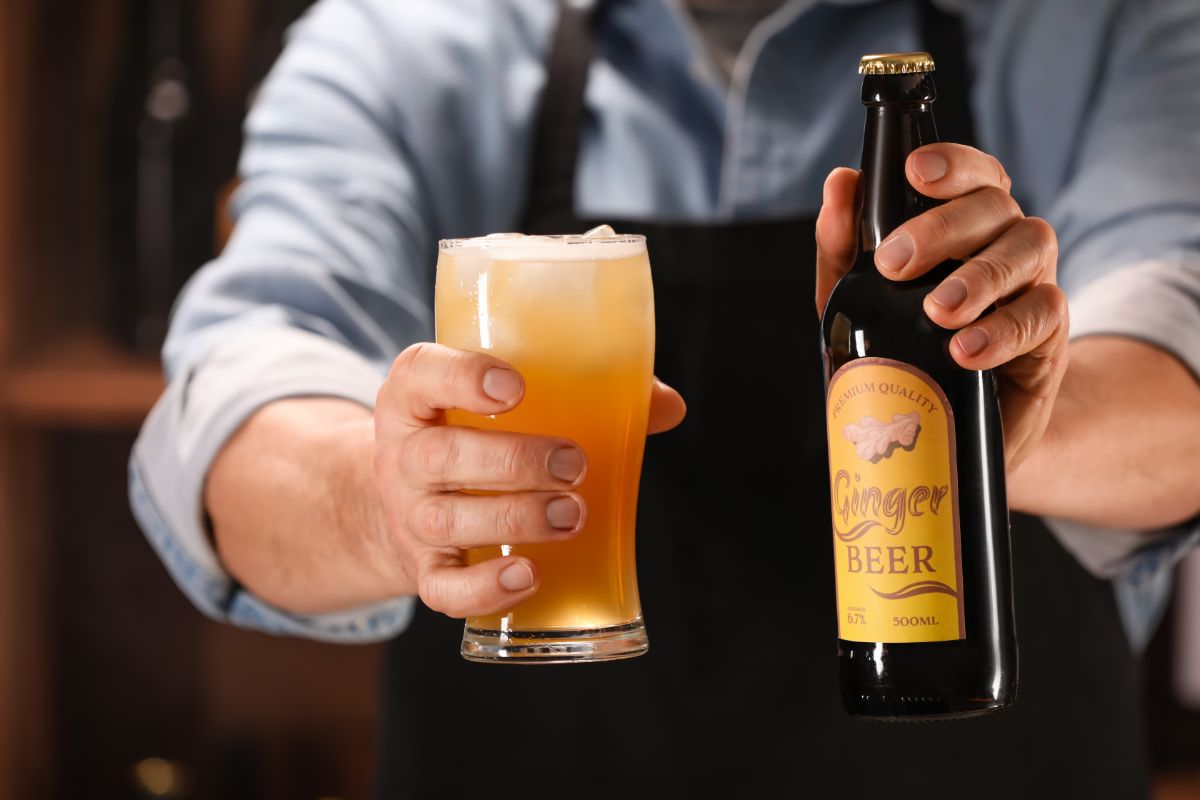 The name, of course, implies that it does, with beer being an incredibly popular alcoholic beverage made out of grain, hops, yeast, and water. 
This gets even more confusing when you realize that there is another similarly named beverage called ginger ale, which despite being incredibly similar in terms of appearance, is actually a totally different thing to ginger beer.
Ginger beer is a carbonated beverage that can be enjoyed by itself with ice and a dash of water, or you can use it as a mixer with alcoholic beverages. In fact, it's one of the most popular mixers out there, and works really well with dark liquor.
If you want to find out everything there is to know about ginger beer, including whether or not it contains alcohol, then we'd recommend that you keep reading this article.
Below, we tell you everything there is to possibly know about ginger beer. To find out more, simply keep reading, as we take a closer look. 
Does Ginger Beer Contain Alcohol?
So, let's dive straight in and take a closer look at whether or not ginger beer contains alcohol. Despite its given name, ginger beer doesn't actually have any alcohol content. So, why does it have this confusing namesake?
Well, it's all to do with where this beverage originated from in England during the 19th century. In this time period, ginger beer was a totally different thing to what we have nowadays.
They had a beverage called ginger beer, which was made from a concoction of fermented ginger, sugar and water. This would all be left to brew for a period of time, and the result was an alcoholic beverage that had an alcohol content of approximately 11 percent. 
This differs widely from the ginger beer we know and love today, as our modern ginger beer is made from carbonating the beverage, rather than fermenting it.
Technically, ginger beer has an alcohol content of 0.5, which is so low that it's not classified as an alcoholic beverage. 
What's The Difference Between Ginger Beer And Ginger Ale?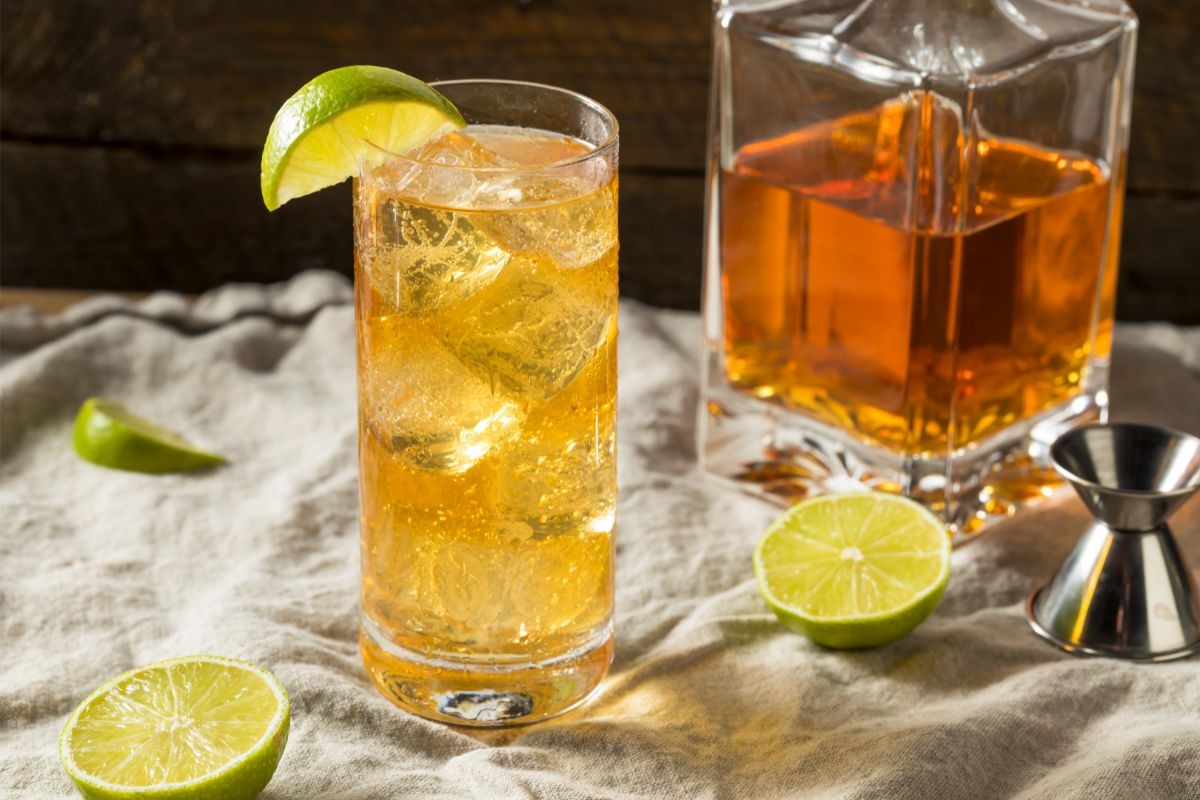 Now that we've taken a closer look at whether or not ginger beer really contains any alcohol, we can move on to discuss the differences between ginger beer and ginger ale.
On the surfaces, these beverages look incredibly similar, but there are some slight nuances when it comes to flavor. 
Ginger beer has a sweet and tart flavor profile that makes it great for mixing with other beverages. It's incredibly refreshing and spicy, and makes a great option if you're planning on trying out a few different cocktails.
It's not highly carbonated, so it won't be too fizzy once it's poured into a glass. It has some quite complicated flavors, and as a result, may not be to everyone's taste.
Ginger ale, on the other hand, tastes very different to its counterpart. It's also sold more ubiquitously in stores than ginger beer, and as a result, more people reading this list will have tried it.
Ginger ale, despite also being spicy and tart, holds a great deal more sweetness in the mix. It's highly carbonated, so if you like a little more bubbles in your drinks, this one is a better option than ginger beer. 
Ginger ale isn't always made using real ginger however, and sometimes this is substituted for artificial flavorings instead.
What Are Some Of The Most Popular Cocktails You Can Make Using Ginger Beer?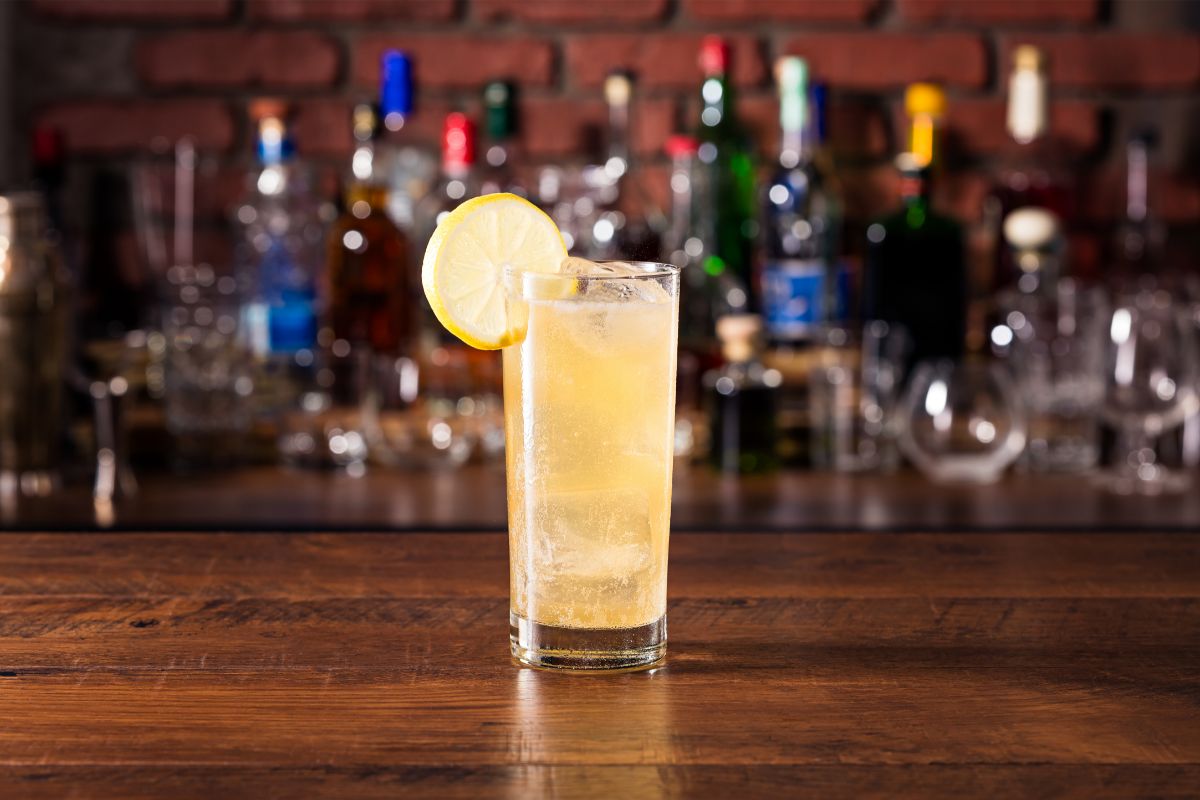 Now that we've taken a closer look at the nuances in flavor between ginger beer and ginger ale, we can move on to discuss some of the most popular cocktails you can make using the former.
There are a number of different cocktail combinations that people employ ginger beer for, with some of the most popular being simple mixers with rum or whiskey.
Perhaps the most popular cocktail that uses ginger beer is the ever popular moscow mule. Moscow mule is a spicy cocktail that's made using four primary ingredients.
The main alcohol that's used for this beverage is vodka, which is then mixed in with lime juice, with a sprig of mint as a garnish. 
It's often served up in a traditional copper mug, which helps to keep the beverage as cool as possible. Another incredibly popular cocktail that's made using ginger beer is dark and stormy.
Dark and stormy is made using rum at its base, as well as a slice of lime. This is the more traditional variety, but nowadays, lime juice and some different types of syrup are also added into the mixture as well. 
Final Thoughts
To sum up, despite its name, ginger beer doesn't actually contain any alcohol. It is however, often used as a popular mixer for alcoholic beverages such as dark and stormy, and moscow mule.
Ginger beer differs from ginger ale in the sense that the former is much stronger in terms of taste than the latter. It's also less carbonated.
Ginger ale, on the other hand, has an overall sweetness of flavor that ginger beer does not display, and as a result, is more frequently drunk by itself.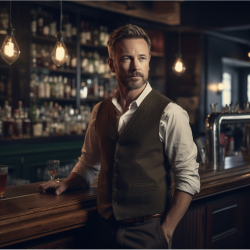 Latest posts by Rees Vaughn
(see all)